XUV 700 mileage petrol (for AT and MT) – click here
XUV 700 mileage petrol: The XUV700 is the most luxurious, cost-effective, and well-equipped suv that Mahindra has to offer. The following is the outcome of a mileage test conducted on a gasoline-powered XUV 700. Here, we'll go over the resulting city/highway mileage for both manual and automatic transmission models.
The basic vehicle comes with either five or seven seats. While the MX series of the xuv 700 includes only the most essential elements, the AX series includes all of the safety, cosmetic, and high-end luxury amenities.
Below, we list a few of the xuv 700's features, but if you want the full lowdown, check out our detailed article.
| Petrol Engine | Specifications |
| --- | --- |
| Type | Turbo Petrol Engine |
| Capacity | 2.0 L |
| Maximum Power | 200 bhp |
| Maximum Torque | 380 nm |
| Transmission Type | 6 speed manual and 6 speed automatic |
The fuel tank in the xuv 700 has a 60-liter capacity, which is excellent and necessary for an SUV of this size, since you won't want to have to stop for gas too frequently on lengthy trips. The size of the tank is a consideration for driving range, but gas mileage is more crucial.
We conducted rigorous testing to determine the correct fuel economy for the xuv 700 gasoline. Here you'll find the results of our research into fuel efficiency.
We want to reassure you that the mileage we provide here does not reflect the mileage displayed in the MID, but rather the mileage we actually got from driving it—about 100 kilometers (km) on the highway and close to 50 kilometres (km) in the city.
xuv 700 petrol automatic mileage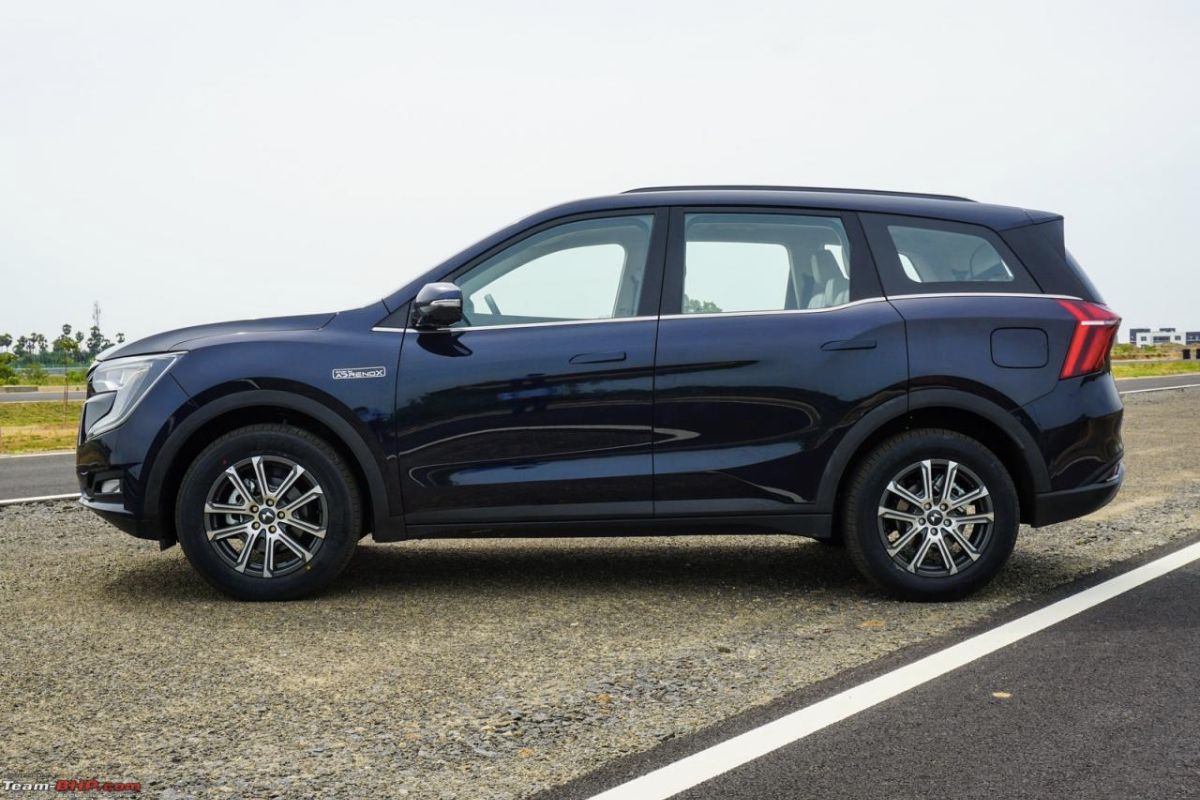 We got our trip started with an xuv 700, an automatic petrol automobile. The highway mileage test comes first. We typically go at speeds between 80 and 100 kilometers per hour, which, in my experience, is the sweet spot for most drivers. After putting 100 kilometers on our XUV 700 petrol automatic, we get 10.8 kilometers per gallon.
We have started the city driving portion of the second exam. We were in regular city traffic and a short stretch of bumper-to-bumper driving here in the city. Here, we may expect 8.5 km/l from our automatic petrol XUV 700.
xuv 700 petrol manual mileage
The Xuv 700 petrol manual is now available. Once again, we kicked out the test with a 100-kilometer highway drive at speeds between 80 and 100 kilometers per hour. This is the legal and safe speed limit on the highway. Our xuv 700 petrol manual gets 14.1 km/l in our testing, based on a 100-km loop.
The gas mileage was amazing, and the ride quality was first rate thanks to the manual transmission.
We used the xuv 700 fuel for a 55-kilometer tour around the city. The automobile is easy to drive and has a light clutch. This time around, we get 9.4 km/l in our xuv 700 when we use the manual transmission and fuel.
This large SUV gets decent city gas mileage for its size and power.
xuv 700 petrol mileage verdict
The xuv 700's gas mileage is excellent, in my opinion. The fact that the car we were driving was brand new means that our gas mileage will improve after the second or third service. An gain in fuel economy of 1–2 km/l is to be expected.
If gas mileage is a top priority, you should know that the purchase price and maintenance costs of a gasoline-powered vehicle are less than those of a diesel-powered vehicle.
It is highly recommended that you read our xuv 700 diesel mileage article before making any final decisions.
So, calm down, and make a good call based on how you're feeling while running. You may read our in-depth evaluation of the xuv 700 if you're interested in learning more about it. I appreciate it.
Read More: