XUV 700 accessories with price, Is it worth?
XUV 700 accessories: Do you want to purchase a XUV 700 but are unsure of the model to get? The XUV 700's optional extras are the subject of this article.
In most cases, a person in the market for an automobile already knows the answers to these sorts of inquiries.
which kind of car he wants?
Does he go for petrol car or diesel?
As per there driving preferences should he go for manual car or automatic?
You may easily sort this out by considering how and where you plan to utilize your car the most.
The customer has trouble deciding which option to select.
MX variant
AX3 variant
AX5 variant
AX7 variant
Most people get paid more to have a car with features they probably won't use very often just so they can say they have that feature. Here, you need to exercise good judgment and cut costs.
Accessories are offered by the manufacturer to improve the product's aesthetics, functionality, and security. You won't spend much on these add-ons, but the visual upgrade and functionality they provide will make your automobile look like the premium model.
In this article, we'll go through the XUV 700's available add-ons, their prices, and whether or not they'd be a good fit for your ride. The following is a list of the many optional extras that Mahindra sells.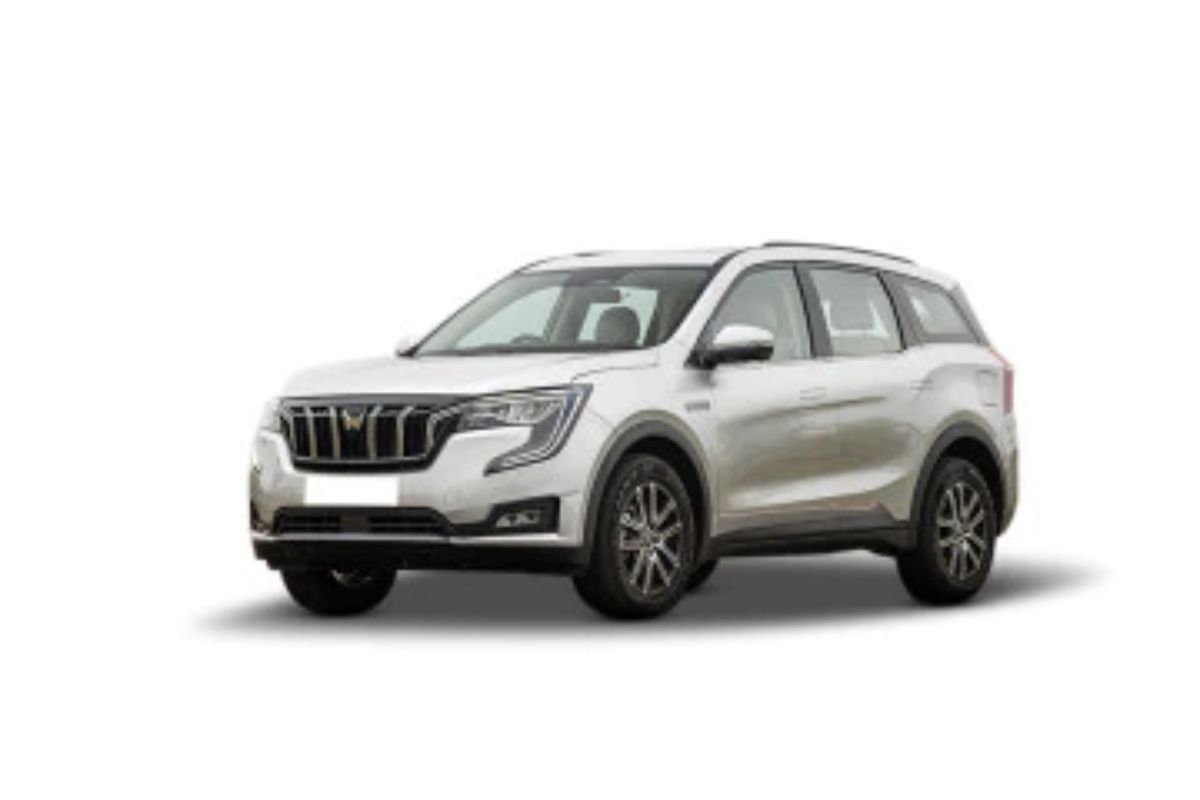 Mahindra XUV 700 accessories list
XUV 700 Sun Shades
these sunshades help you in the summer from direct sunlight and Mahindra is charging Rs 1710.
2. XUV 700 seat covers
Here Mahindra offers different styles of seat covers in different colours. These costed you Rs 7,750 to Rs 10,750. The seat cover options are:
XUV700 Light Grey Embossed Design
XUV700 Black Seat Cover with Deco Stitch
XUV700 Dark Grey Seat Cover with Perforation
XUV700 Light Grey Embossed Design
3. XUV 700 pedal covers
these are the clutch pedal, brake pedal, accelerator pedal covers. It comes in different designs.
Stripes design
Hex pattern
These are not having any utility and doesn't provide you much look enhancements. It is totally your choice to go for or not. It costed Rs 599.
4. XUV 700 scuff plates
These plates protect vehicle door & scuff area from scratches. It has four pieces of it one for each door. It comes in designs. It costs Rs 1,175.
5. Satin Chrome Tailgate Scuff Protector
It is a tailgate scuff plate which enhances the looks of the car. It costs Rs. 2,370.
6. Rear bumper guard
The rear bumper guard comes in different designs and materials. It helps to give a bold statement and enhances the safety of the XUV 700. It costs Rs 5,105.
7. Mud flap kit
This mud flap kit protects the vehicle sides and under body from mud and dirt. It prevents splashes and comes with a set of 4 Pcs high quality molded mudflaps. It costs Rs 600.
8. XUV 700 Side Foot Step
Actually the SUV has good height so this foot step really helps in easy entry & exit from the vehicle, for your Kids, Aged & Specially-abled citizens. It costs Rs 21,600. It also gives a premium and stylish look to the vehicle.
9. XUV 700 Rain Visor
The rain visor provides some extra protection to prevent rainwater from entering the cabin and you can even drive the XUV 700 by opening a little window during rain after applying it. It comes with different type of options like with chrome or with satin finish. It costs Rs 4,325 to Rs 11,000.
10. Satin chrome treatment around the car
Here Mahindra offers satin chrome strips around the car and on ORVM's and many more places which enhances the looks of the car if like chrome.
Satin (Matte) Chrome ORVM Applique – Rs 975
Satin (Matte) Chrome Body Side – Rs 4,900
Satin (Matte) Chrome Wheel Arch – Rs 4,000
Satin (Matte) Chrome Rear – Rs 3,750
Satin (Matte) Chrome Headlamp – Rs 1,925
Satin (Matte) Chrome Bumper Corner – Rs 1,190
Satin (Matte) Chrome Grill Upper – 1,385
Satin (Matte) Chrome Bumper Upper Applique – Rs 1,550
Together this whole kit costed you around Rs 16,000.
11. Floor mats
XUV 700 offers 3d to 7d mats range and some special designer mats. Mats are necessary for a vehicle but company offers you nice options to have with great quality, looks and price. Mats starting price is Rs 2,995 to Rs 9,995.
You can purchase any of these main XUV 700 add-ons from any authorized Mahindra dealer or directly from Mahindra's website.
I'm writing this post in the hopes that it clarifies the price and availability of XUV 700 add-ons for you. If you want to learn more about the xuv 700, read our in-depth review. In this evaluation, we cover every facet of this vehicle in great depth. I appreciate it.
Read More: