Afeela EV Sedan: The Future of Driving? Find out all the details and release date of this game-changing car!
Afeela: In 2026, Sony and Honda's new joint company, Afeela, will debut with its first product: a sleek electric vehicle. At the 2023 Consumer Electronics Show (CES) in Las Vegas, a prototype was unveiled with an attractive, understated appearance, similar to most recently released electric vehicles such as the Lucid Air and Tesla Model S.
Though we have no idea what the final production model will be called, we have gained some interesting insight into its design and functions. The car has a strong onboard computer and 45 cameras and sensors strategically placed inside and outside. In addition to its self-driving capability, other technological highlights include an advanced architecture for driver-assistance and telematics systems, an infotainment system improved through a partnership with Epic Games, and a number of other features.
Afeela Release Date
The executive stated that SHM would begin accepting preorders in the first half of 2025, with sales commencing in the second half. In North America, shipping will start in the spring of 2026. That is, if Sony and Honda are able to produce the car without any major problems that would push back the release date.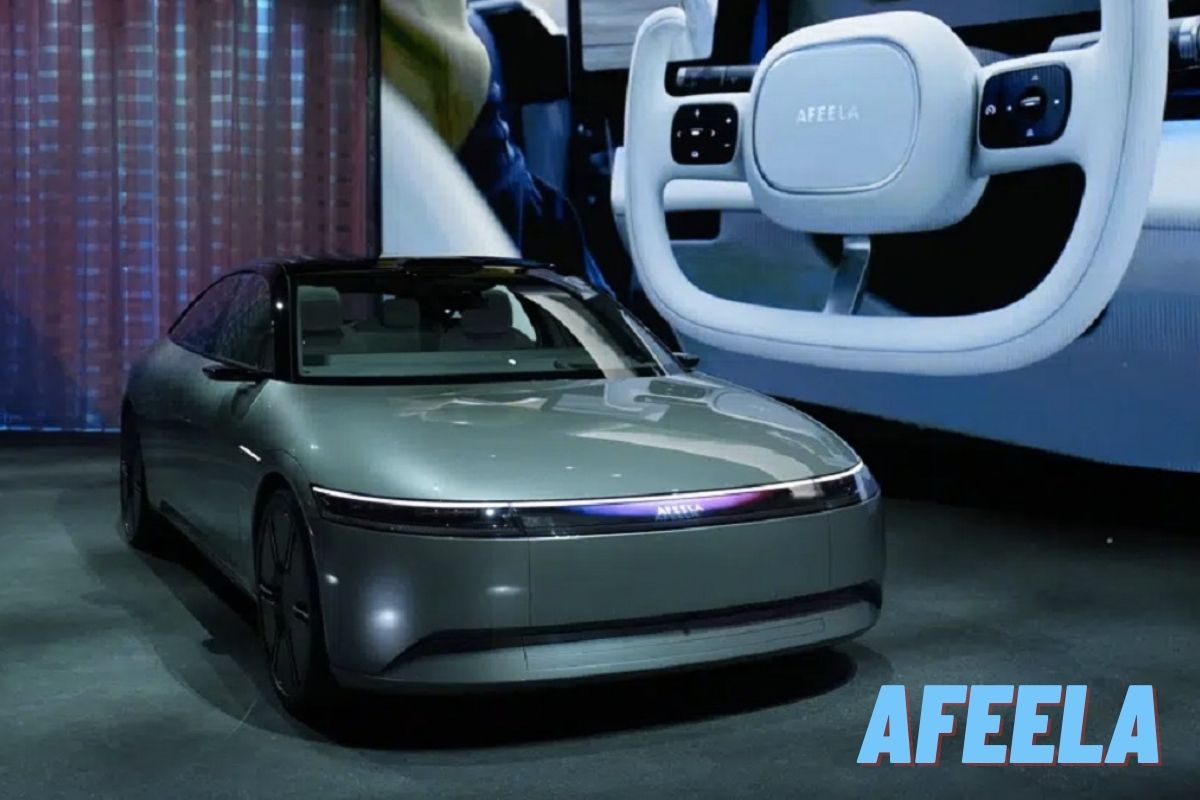 What's New for 2026?
An all-new company has launched with the Afeela EV vehicle as their debut offering. It is anticipated that the manufacturer will begin accepting orders in 2025, with delivery arriving in the spring of 2026 in the North American market.
We don't yet know the trim level structure, but we think the base price for such a vehicle will be about $45,000. We'll update this section once more information becomes available.
Interior, Comfort, and Cargo
The Afeela EV sedan appears to have copied the Tesla Model S Plaid's U-shaped yoke-style steering wheel, among other futuristic touches, from the Model S. A rotary controller for the car's digital dashboard can be seen in the centre console's forward area, and the cabin itself is bathed in soft illumination. Not much is known about the car's interior at this time, but it appears to be well-organized and relatively roomy for a sedan.
Infotainment and Connectivity
The entire dashboard is made up of screens that run from door to door. We can see Sony's handiwork in the interface, which vaguely resembles the PlayStation home screen. In light of the company's commitment to user-centered design and software-based infrastructures, we anticipate a streamlined user experience from the infotainment system. Sony has extensive history in the audio industry, so we can't wait to hear what Afeela has to offer in this space.
Safety and Driver-Assistance Features
Initially announced as a Level 2 and Level 3 driver-assistance feature, the Afeela EV car prototype is planned to serve as the basis for a production vehicle. (At Level 3, drivers are permitted to use hands-free devices, such as smartphones, while driving under specific conditions.) Essential safety options may include:
Standard automated emergency braking
Standard lane-departure warning and lane-keeping assist
Standard adaptive cruise control
As more information becomes available, we'll update this story with more details about:
EV Motor, Power, and Performance
Range, Charging, and Battery Life
Fuel Economy and Real-World MPGe
Warranty and Maintenance Coverage