Mitsubishi Mi-Tech: An Overview of the Revolutionary Hybrid SUV Concept
Mitsubishi Mi-Tech: Mitsubishi has unveiled a new hybrid SUV concept that promises to shake up the automotive industry. The Mitsubishi Mi-Tech combines innovative technologies with a sleek design, delivering a vehicle that is both powerful and eco-friendly. In this article, we will explore the key features of the Mi-Tech and discuss how it represents a major step forward for hybrid vehicles.
Design and Exterior
The Mitsubishi Mi-Tech boasts a futuristic design that is sure to turn heads. Its sleek body features sharp lines and angles, with a distinctive front grille and LED headlights. The Mi-Tech's compact size makes it perfect for city driving, but its raised stance and rugged wheels ensure that it can handle any terrain. The SUV's roof is made of a transparent material, which allows passengers to enjoy stunning panoramic views while on the road.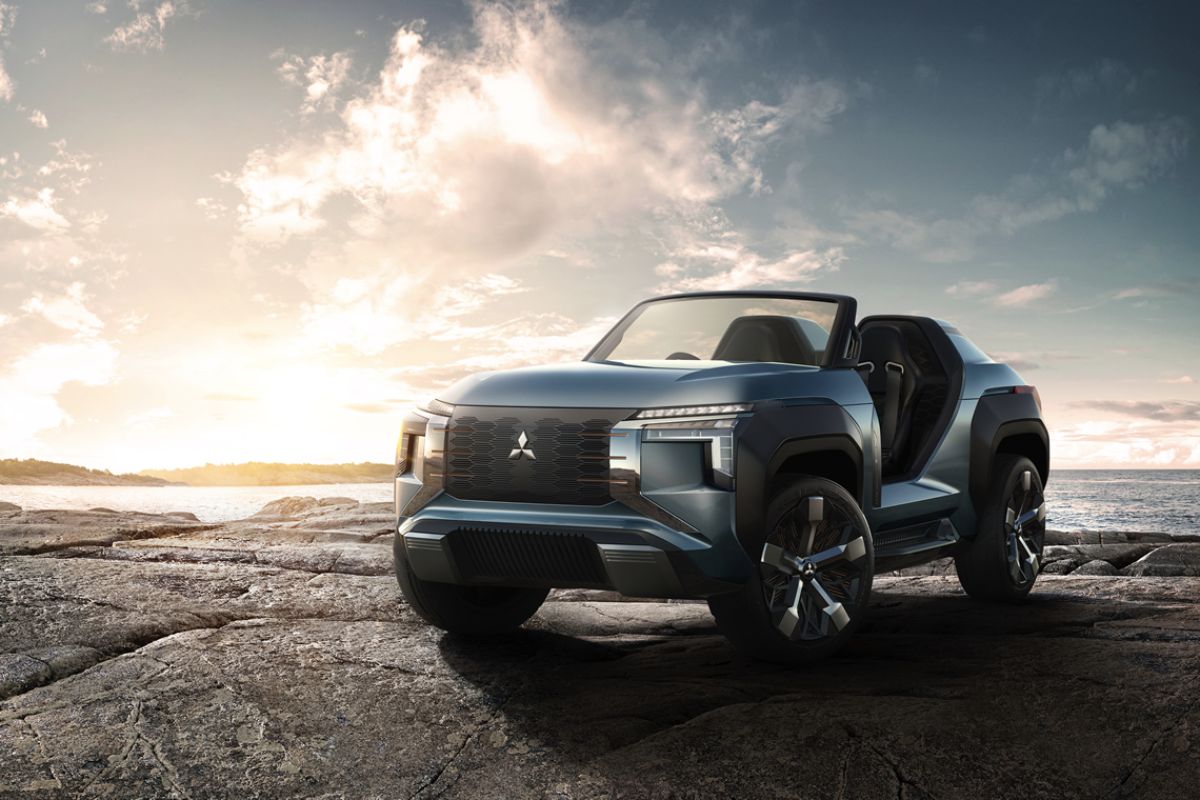 Powertrain and Performance
The Mi-Tech is powered by a unique plug-in hybrid powertrain, which combines a gas turbine engine with electric motors. The gas turbine acts as a range extender, powering the electric motors and charging the battery pack. This innovative system provides a longer driving range than traditional hybrid vehicles and delivers impressive acceleration and torque.
The Mi-Tech also features Mitsubishi's advanced Super All-Wheel Control (S-AWC) system, which uses sensors and software to monitor the vehicle's dynamics in real-time. This allows for superior traction and stability, even in challenging driving conditions.
Interior and Technology
Inside, the Mi-Tech is just as impressive as its exterior. The cabin features a minimalistic design, with a digital dashboard and a large central touchscreen. The seats are made of a lightweight material, which reduces the vehicle's overall weight and improves fuel efficiency. The Mi-Tech also features advanced driver assistance systems (ADAS), including lane departure warning and automatic emergency braking.
One of the most exciting features of the Mi-Tech is its Human Machine Interface (HMI), which uses augmented reality (AR) technology to create a unique driving experience. The HMI projects information onto the windshield, allowing drivers to see navigation directions, vehicle data, and even virtual obstacles on the road ahead.
Conclusion
The Mitsubishi Mi-Tech represents a major step forward for hybrid vehicles, combining cutting-edge technologies with sleek design to deliver a powerful and eco-friendly SUV. With its unique powertrain, advanced safety features, and innovative HMI system, the Mi-Tech is sure to impress drivers and enthusiasts alike. While the vehicle is still in concept stage, Mitsubishi has announced its commitment to developing sustainable technologies, and the Mi-Tech is just one example of their vision for the future of mobility.
Read More: