Best Electric Truck In Details Check
Best Electric Truck: For the 2023 model year, there are just three battery-electric pickup truck options available, but more are expected in the following years. This trio of trucks claims to combine a pickup's practicality with a battery-electric drivetrain's effectiveness. Nonetheless, these three products appeal to quite different types of customers. Another combines luxurious appointments with a "just right" size, while the third option appeals to the child inside of us who still longs for a life-size Tonka truck. One option electrifies America's best-selling car. The top electric trucks for 2023 are listed below.
3. GMC Hummer EV
The GMC Hummer EV is aware of how absurd its idea is (An electric resurrection of the classic gas guzzler? You've got to be kidding me), and it absolutely leans into the bit. Heck, GMC calls the truck's Watts to Freedom (WTF) mode launch control configuration. This 1,000 horsepower, three-motor beast accelerates from 0 to 60 mph in 3.3 seconds when it is engaged. If that isn't enough for you, check out the Hummer's Extract Mode, which lifts the vehicle by over 16 inches, or its Crab Walk mode, which uses a four-wheel steering system to enable the vehicle to navigate obstacles by driving diagonally.
Despite being wildly entertaining, the Hummer EV is astronomically pricey. The 2022 model was, at least. Further information on the 2023 Hummer EV is still pending from GMC. You can blame the fact that the 2022 truck was only offered in loaded Edition 1 form (cheaper and less powerful variants of the model are due to trickle out over the course of the next couple of model years).
Its towing capacity of 7,500 pounds is also significantly lower than that of the other two electric trucks that are already on the market. A curb weight estimate of the Hummer puts it in the upper 9000-pound range. Yet, GMC asserts that the Hummer's enormous 212.7-kWh battery pack can propel the vehicle 329 miles when fully charged.
Car and Driver rating: 8/10
Base price: $110,295*
2. Ford F-150 Lightning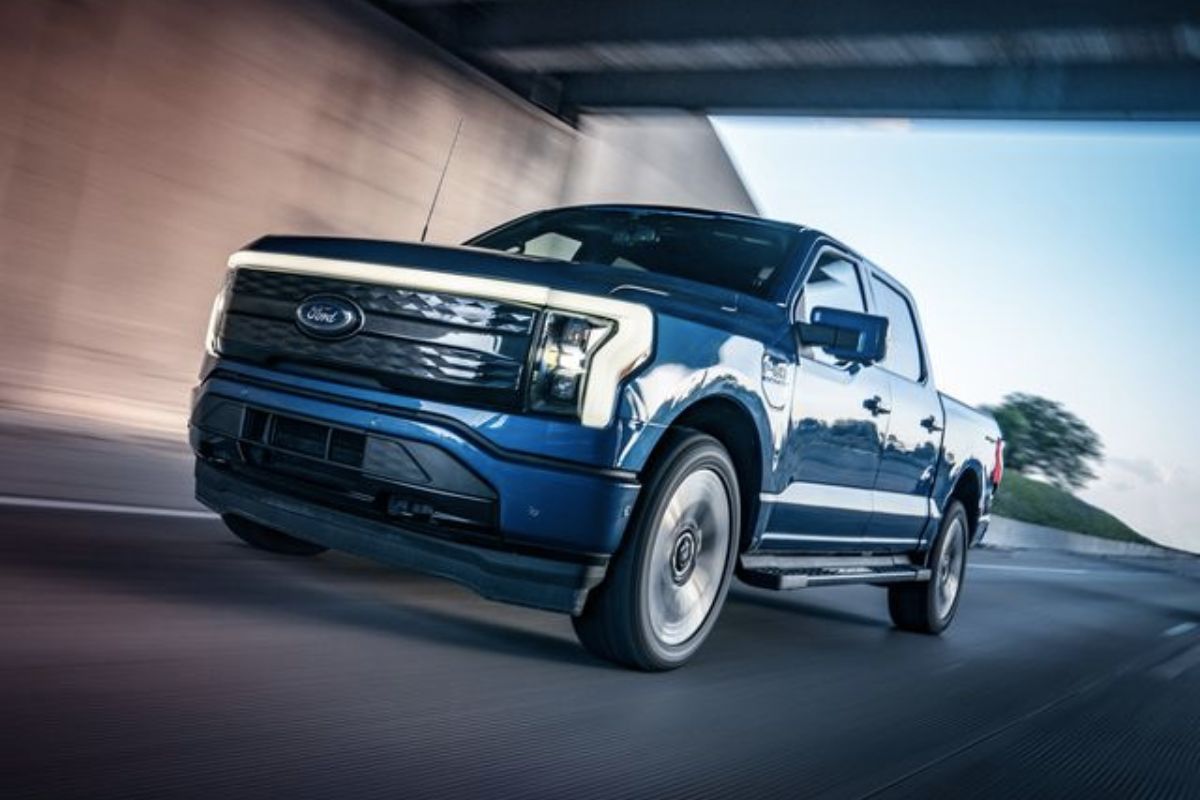 Ford provides two battery pack options for the F-150 Lightning: a 131.0 kWh system with a usable capacity of up to 320 miles and a 98.0 kWh unit with a usable capacity of 240 miles. Lightnings with the smaller pack generate 452 horsepower, while those with the larger pack generate 580. The latter configuration also gives the truck a 10,000-pound towing capacity.
For better or worse, the F-150 Lightning's external and interior designs are not unique to the model. However, some of the decorations are unique to the battery-electric truck, such as the front light bar. Despite the Lightning's plastic-heavy interior seeming a little lacking in its $95,509 Platinum form, the pickup's variety of versions, affordable entry cost, and more than 200 miles of EPA-rated driving range make it a great choice.
Car and Driver rating: 9/10
Base price: $57,869
1. Rivian R1T
The Rivian R1T was the first battery-powered pickup to reach our market, coming in slightly earlier than the other two electric trucks on this list. Its fashionable appearance, up to 328 miles of EPA-estimated range, fast acceleration, and impressive off-road capability led us to name it Editor's Pick.
During our testing, the R1 Acceleration T's from 0 to 60 mph took only 3.3 seconds. The R1T boasts the highest towing capability in its market, at 11,000 pounds, while being smaller than its electric truck rivals.
The R1T has an authentic premium car interior. Nonetheless, Rivian should have included hard buttons to operate basic functions like adjusting the rear view mirrors in addition to the huge touchscreen. Overall, however, the R1T offers more advantages than disadvantages.
Car and Driver rating: 10/10
Base price: $74,800
Read More: