Mileage Of Ford All Models – Complete List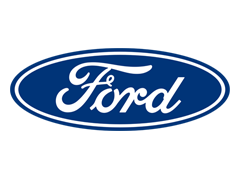 Mileage Of Ford All Models – We have Listed the Mileage of All Models with Petrol and Diesel Variants. Discover Ford Performance vehicles.
In April 2019, Ford India tied up with Mahindra and Mahindra to develop an all-new mid-size SUV for developing markets.
Both companies will also be working on mutual areas of interest such as electrification, production development, and production distribution.
Mileage Of Ford All Models – Complete List
Ford EcoSport

Petrol -15 kmpl
Diesel – 22 kmpl
Petrol Automatic -15 kmpl
Diesel Automatic – 22 kmpl

Ford Endeavour

Petrol -12-14 kmpl
Diesel – 13 kmpl
Petrol Automatic -12-14 kmpl
Diesel Automatic -11 kmpl

Ford Freestyle

Petrol -18.5 kmpl
Diesel – 23.8 kmpl
Diesel Automatic – 24 kmpl

Ford Aspire

Petrol – 19 kmpl
Diesel – 24 kmpl
Petrol Automatic – 19 kmpl
Diesel Automatic -24 kmpl

Ford Figo

Petrol – 19 kmpl
Diesel – 24 kmpl
Petrol Automatic – 19 kmpl
Diesel Automatic – 24 kmpl