---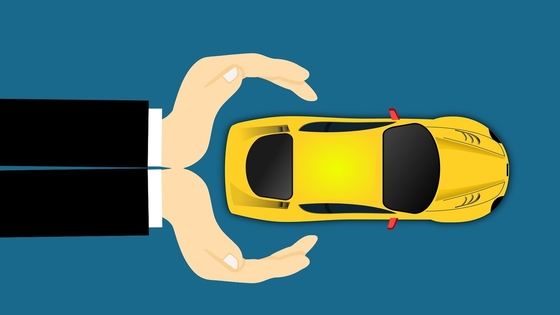 Car Care Complete Guide – Must Read if You are an Owner and from a car caring agency. You will love to read this car caring article. It is from the depth of knowledge and delivered very easily.
Like our homes, Car is an essential property for us. We can say it is the second most expensive property after the house. It becomes very important to take care of it in the right way as we take care of our home.
We also know that caring for the car is not an easy way but caring in the right way it will increase the life span of the car and shine everlast. Well maintained car also decrease the maintenance cost of the car.
As before we read about caring tips, We must know the advantages of Car care and maintenance in the right way from the buying.
---
---
1. Advantages of Caring in Right Way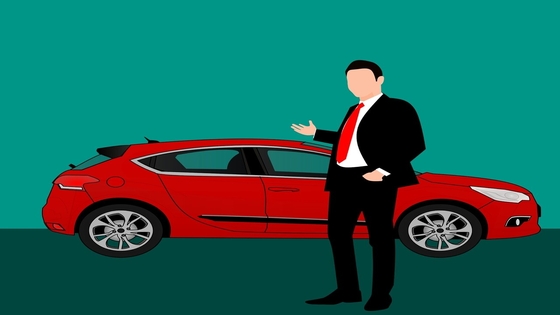 We know that well-maintained vehicles attract some attention and how it is beneficial for the owner. Car Care Complete Guide will explain the advantages of caring for the car.

Well maintained enhances the life span of the car when you care in the right way from the buying day.
It increases the Resale value of Car.
It decreases the maintenance cost.
Car shines and gives performance for a long time.
And sure it grabs attention as it becomes older. It can proud moment for a responsible owner and get compliments in society.
---
2. Exterior Cleaning of the Vehicle
#1 Cleaning the Car body
---
---
Car Care Complete Guide:- Wash your vehicle regularly with cool or lukewarm water and apply pH neutral Shampoo on it. It is easily on online stores and offline stores in the market.

Never wash your car when it is in direct sunlight. It is hot in temperature with staying in strong sunlight. Wash it when its temperature is normal.
Never use strong household detergents, hair chemicals, and soaps. Generally available in-home for dishwashing and washing the clothes.
If we use these products for washing the vehicle then it can spot the painted surfaces. And affect the body color of the car.
After washing the car, Remove water spots using only a soft terry cloth towel.
Do not be lazy in removing the Fuel Spillage, Bird Droppings, Road Tar, and any insects deposits.
Be careful with accessories of car-like luggage holder and antenna when it gets a wash.
If you use wax on the vehicle then you must remove from windshield and wipers as soon as possible.
Do not use high-pressure car washer because water can enter some critical parts of the car and it damage that.
You must switch off the car heater blower before getting a wash.
Serious owners of the car – Always try to use the sponge and car shampoo for the car wash.
---
#2 Cleaning of the Headlamps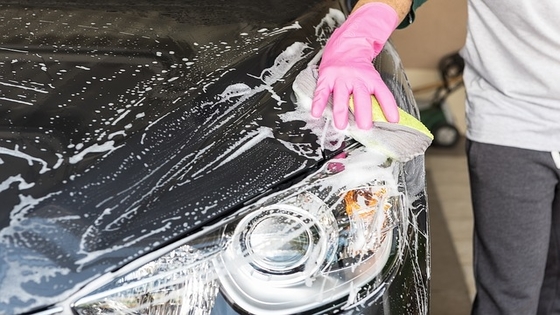 ---
---
Headlamps of the car are the most important eye. when you drive the car at night. If you maintaining it, Then it will keep the visibility okay for a longer period.

Do not clean the headlamps If it is dry. The most scratches registred during we clean it in dry condition.
Always clean the headlamps with soft and little wet cloth.
---
#3 Cleaning of the Rear Window Glass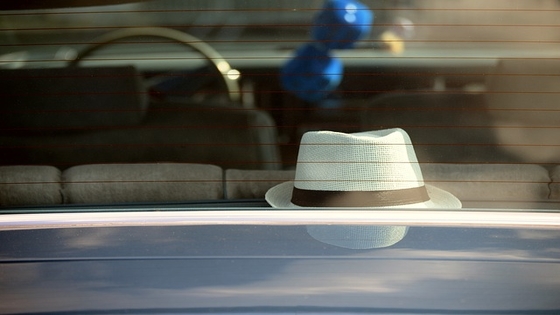 The rear window is must be cleaned for a long ride because looking through Inside Rear View Mirror (IRVM) and getting the idea of which vehicle is coming from behind.

Do not scrape the rear window glass from inside.
Always use defogger in rainy and winters.
Always try to use a soft cloth to clean the rear window from inside.
---
#4 Cleaning of the Chrome Portion of the Vehicle
The chrome trims are very sensitive to get scratch. So, be careful of it because it shines and makes the vehicle look great.

Remove the dust particle by using soapy water.
Do not leave water spots on it, It will leave marks on it.
Do not use cloth on dry surfaces.
---
#5 Cleaning of the Graphics, Stickers, and Stripes
---
---
There is a trend of using graphics, Stickers, and stripes on vehicles to make it cool look and trendy. Mainly youth and private companies use these things. It also costs some. So, taking care of it also important.

Clean graphics with hand wash with soapy water.
Do not use hot water and very high pressure of wash.
If you use pressure then do keep some distance to spray on it.
---
#6 Paint Protection of the Vehicle
Car Care Complete Guide:- The paint of the vehicle is for lifetime and companies use high technology to do not get effects easily on it. But we also need to take care of it.

Do not park the vehicle under the trees for a long time because some trees leave chemicals and some leaves stuck on it. It can damage the body's paint by discoloring some spots.
Cover all plastic parts and windshield with the paper if you do some paintwork on the body of the car.
Do not apply polish frequently and do not apply to plastic parts because it is difficult to remove.
Also, wash the underbody of the car frequently to keep chasis healthy.
Do not use polish on windshield and window glass because of it difficult to remove from it. If polish applied then use soapy water to remove.
---
#7 Wipers Cleaning of the Vehicle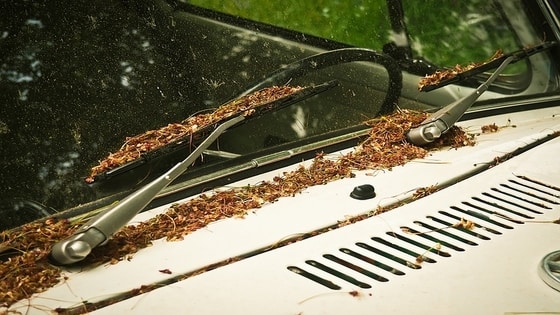 Wipers are very important and it becomes most essential in rainy seasons. We must have wipers in good condition.

Do no use wipers on a dry windshield.
Always clean the dust underneath of wipers when the vehicle stays for a longer period of outside.
Keep wipers fluid tank full before you start a trip.
Do not try to use wipers repeatedly without fluid.
Try to use fluid shampoo in the wipers tank.
Change or check wipers if it makes noise when it is on.
Check wipers before the rainy season and snow.
---
#8 Cleaning of Rear View Camera and Sensors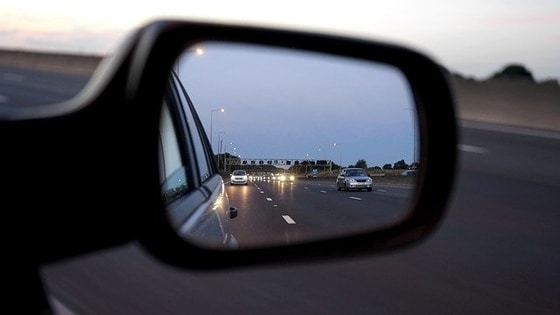 Rearview camera and sensors play a vital role in parking the car and reverse the car in limited space.

Must clean the rearview camera lens and sensors on bumpers before start the journey.
Do not scrape the lens.
---
3. Interior Cleaning of the Vehicle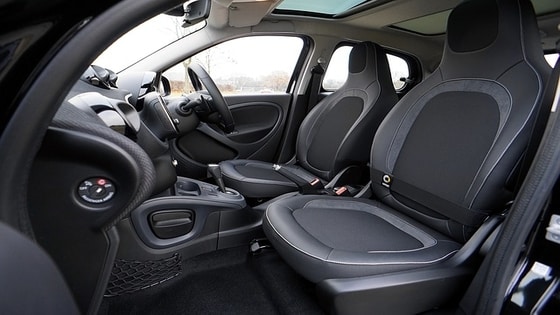 ---
---
The interior of the car describes comfort like a small home in a car. It requires frequent cleaning and maintenance from an owner. The cleaned interior adds comfort to the ride.
In the car cabin, there are a lot of electronic parts which are accessible from the driver and other passengers in the car. So, It needs special care for a longer period to perform and do not add an expense to the owner's pocket.
#1 Infotainment System, Instrument Cluster, Multi-Information Display and Radio Displays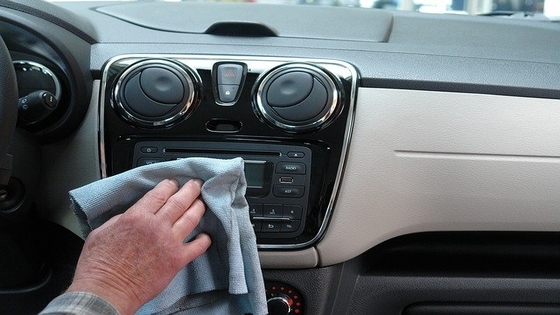 These Screens are for a lifetime. Be careful when you clean it. You must keep cleaning it in the right way to work it for a longer period.

Avoid liquid things away from Electronic buttons of the infotainment system and screens in the cabin.
Do not clean these parts with a too wet cloth and do not spray liquid in excess amount if you use any cleaner.
You must do not use abrasives near it.
Clean these parts with soft lint clothes.
Do not leave any water or liquid spot on it clean it with a dry soft cloth.
Must have soft cloth for interior separate from exterior cleaning cloths.
---
# 2 Floor Mats and Carpets Cleaning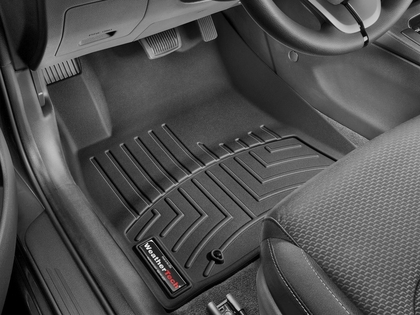 ---
---
Car Care Complete Guide for the Floor mats and carpets. It gets dusty very easily. And these dust particles are available in the air of the cabin when vehicles get jerk. We need to clean it immediately or on a regular basis.

Must use the vacuum cleaner in the cabin of the car for cleaning the mats and carpets.
The best way to clean the mat is to take it out from the car and clean outside and clean the floor with a vacuum cleaner.
You must not spill the air fresheners, water, and sanitizers on the surface. If it spills then clean it immediately.
Liquid damage also voids the warranty.
Do not use water inside the cabin to clean anything.
Clean your shoes before entering the vehicle.
In Rainy seasons, do not open the windows repeatedly.
Always try to have dry and clean mats in the cabin to avoid smell and clouds of dust around you.
---
#3 Seat Fabric and Seat Covers Cleaning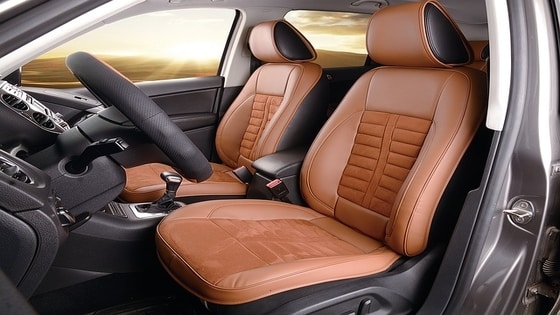 Seat fabric and Seat Covers get dirty very quickly. And It looks very bad, Smells bad and leaves impression very bad to others. So, It must be cleaned and look good.

Do not use excess soapy water or chemical to clean the seats.
Clean seats and seat covers on a sunny day.
Use a soft brush and do not scrape it.
After using chemical, Clean it as soon as possible.
---
#4 Seatbelts cleaning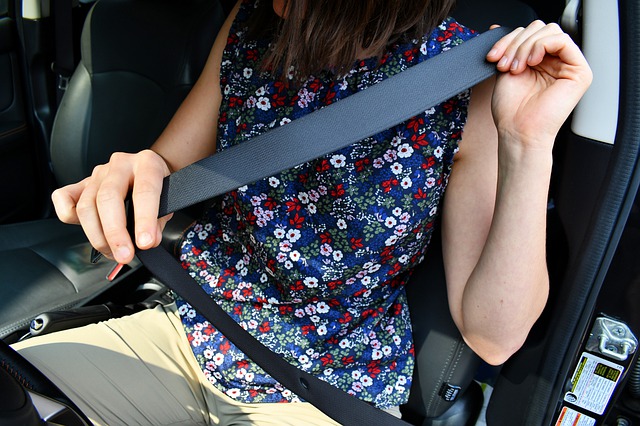 The seatbelt is normally doesn't get dirty too quickly. It required to clean at regular intervals.

For cleaning the seat belts – do not use solvents. It can weaken the seatbelts webbing.
Household detergent is harmful to cleaning the seatbelts.
Must use recommended soapy solution to clean and dry it immediately.
---
#5 Leather Interior Cleaning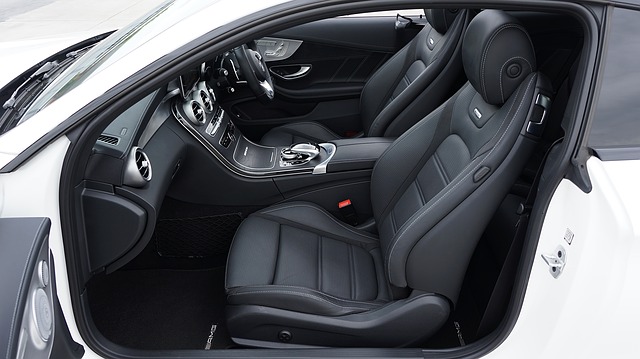 ---
---
Car Care Complete Guide For leather interiors, you must take some precautions. It is expensive. It becomes important to cleans it the right way.

Try to clean the complete surface area If you think to clean a spot.
You must do not use the Steam Cleaners.
Must use the vacuum cleaner and a soft brush.
Clean the surface with a soft cloth and light wet cloth with soapy water. And dry it immediately.
Do not use, Shoe Polish and its Brushes, Household cleaning chemicals, and Alcoholic chemicals.
---
#6 Storage boxes, Cup & Bottle Holder, And Ashtrays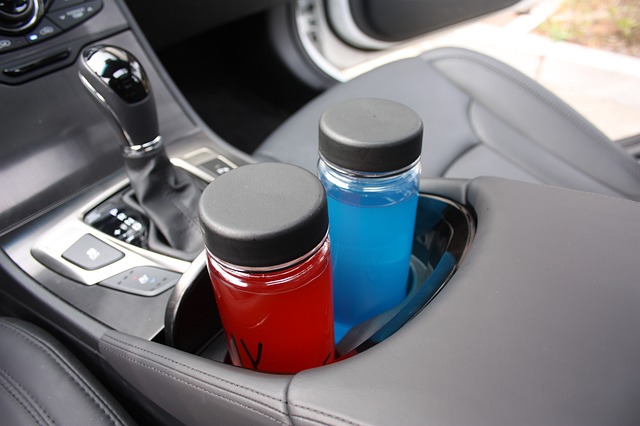 ---
Clean Storage boxes, Cup & Bottle Holder, And Ashtrays on a regular basis.

Use a vacuum cleaner to remove dust from Storage boxes, Cup & Bottle Holder, And Ashtrays.
Clean with a soft, mild wet cloth and dry it.
---
4. Engine Cleaning of the Vehicle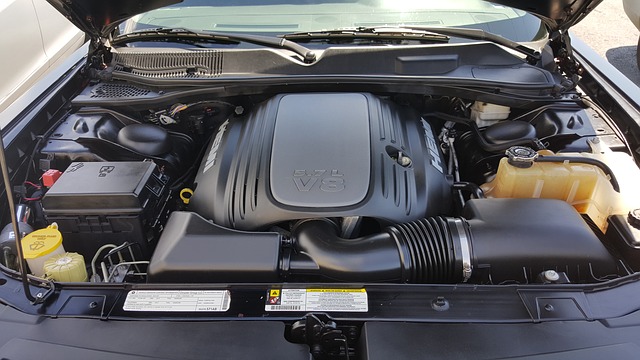 ---
---
As we know that the Engine of the car is the Heart. And it is very important to take care of that. We must be educated to handle this part. There are some main points which can be followed by any owner of the car.

In Engine case, we must be careful about cleaning it. Do not perform any experiment in this part of the vehicle. It is the most expensive set up in a car.
There are many parts in the Enginevof different materials. Avoid using chemical spray or water on it.
Do not use aggressive chemicals which can be a reason for corrosion on metal parts.
Must avoid water wash there.
Do not use the pressure of jets there.
Do not remove any transparent labels that protect the parts.
Avoid water entry to any electronic terminals and connections.
Do not clean Engine on running condition and just after a trip.
It is recommended to not wash the engine frequently.
Never use too hot and too cold water for engine wash.
Do not use jet pressure on Air Conditioning Condenser and Radiator. Their aluminum fins are can be deformed.
Avoid spilling of soapy water on the starter motor.
Take care of battery terminals on washing the Engine.
---
5. Wheels Cleaning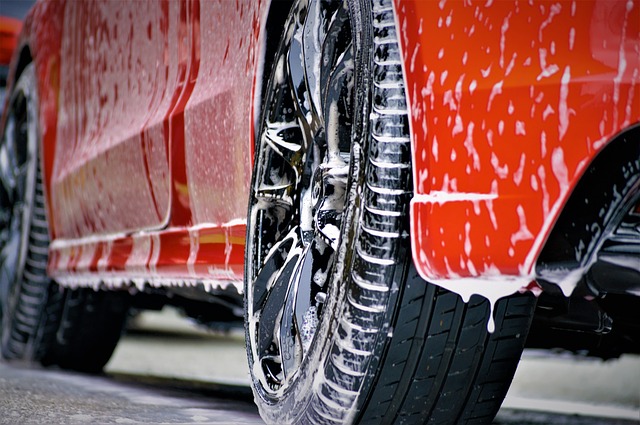 Cleaning of wheels and its covers on regular intervals increase the life span of rims and alloys.

If you intend to park the car for a long period after the wheel wash. Run for some distance to decrease the risk of corrosion in disk and brakes.
Use soft brush and sponge to clean the wheel rim and alloy.
Do not use industrial chemicals for car wheels.
Remove heavy deposits of mud and dirt by the sponge. Use water mild pressure to rinse the loose dirt or mud.
Clean vehicle wheels on a regular basis to maintain the shine and paint coat.
---
6. Small Dent and Paint Cosmetic Repair and Cleaning
With the time period passing. Vehicles have to face some scratches and a small dent on its body and paint. It pinches a lot to an owner. That not look good.

If you find small paint damage. You can nail polish matching with the color of the body. It will save some money to repair with a car dealership.
Do not avoid dents for a longer period. It will weaken the body structure.
Must clean birds droppings, tree sap, and sticker gums from the body paint.
---
---
Car Care Complete Guide for your vehicle covered all major points to increase the resale value and maintain the performance for a long period.
We hope you enjoyed the Car Care Complete Guide Article and definitely it will help you. We request you to share our article with others to follow and get the benefit.
---
---
---