How Much Is a Fully Loaded 2023 Ford Bronco and What Do You Get?
Ford's decision to bring back the Bronco name has, to put it mildly, taken the auto industry by storm. The car has won several awards and is seen as a good alternative to the Jeep Wrangler, and in some ways even better. Some people aren't sure which version of the new Bronco is right for them and how much they should be willing to spend on it because so many people are eager to get their hands on it. Another big question is what comes with the top-of-the-line Bronco. So, if you wanted to get the most out of a fully-loaded SUV in 2023 Ford Bronco sales, how much would it cost and what would you get? We're here today to answer that question.
How Much Is a Fully Loaded 2023 Ford Bronco?
When you ask about a fully-loaded 2023 Ford Bronco, the answer depends on the trim level. There are eight different trims for the Bronco, and each one has its own packages and extras. Below are the MSRP and fully loaded prices for each trim. Even though there isn't a strict definition of what it means to be "fully loaded," the prices on this list include all the major options but not extras like paint colors and floor mats that cost extra.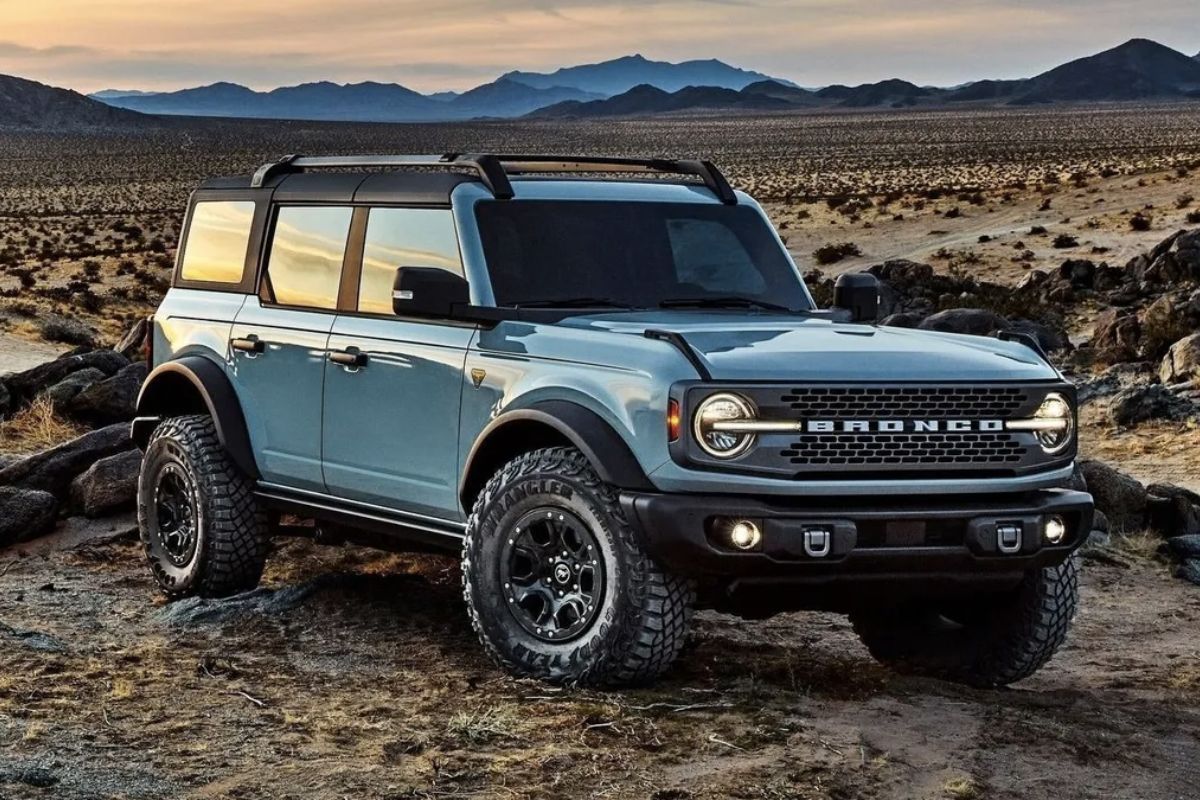 2023 Bronco Two-Door Starting MSRP:
Bronco: $34,700
Big Bend: $35,285
Black Diamond: $37,950
Outer Banks: $40,850
Badlands: $44,495
Wildtrak: $49,780
Everglades: $53,000
Raptor: $68,500
2023 Bronco Four-Door Fully-Loaded MSRP:
Bronco: $50,145
Big Bend: $55,725
Black Diamond: $58,040
Outer Banks: $61,025
Badlands: $67,015
Wildtrak: $68,165
Everglades: $56,915
Raptor: $78,990
As you can see, there is a big difference between a base model with no extras and a fully-equipped model of the same trim. Some cars only give you a few basic options, but Ford took into account how important customization is to off-roaders and made the Bronco so that drivers can make as many changes as they want right off the lot. Even with the Bronco's base trim, you can add enough major upgrades to raise the price by more than 50%. What are these improvements, and are they worth the money?
Price of Accessories, Packages, and Options
Depending on what you want, the price of options will change. For example, if you choose a Bronco with four doors instead of two, the price will go up by at least $2,000. Even though it wasn't on the lists above, some color choices can add up to $595 to the price. The wheels can also add a lot to the total price. For example, the 17-inch forged wheels that come with the Bronco Raptor can cost up to $1,995. If you want other major features, like the leather-trimmed vinyl seats that are available on the Outer Banks, the price could go up by $2,195. Some of these options can be pricey, but for what you get, the prices are usually pretty fair.
Other small features, like on-road and off-road assistance kits that can cost up to $210, can be added to the package with certain equipment. The different equipment groups include things like soundproofing, a 360-degree HD camera, ambient lighting, built-in navigation support, heated steering, and adaptive cruise control. The Lux Package, which is the top level of equipment, can cost up to $5,085 on the Badlands, but it costs less on other trims. But the optional 2.7L EcoBoost engine costs an extra $1,895 no matter which trim you choose. On the Big Bend, the Sasquatch Package is the most expensive add-on, costing up to $6,590.
Trim-Specific Packages
The Outer Banks trim and higher have more options and packages than the Base, Big Bend, and Black Diamond trims, which don't have them. For example, the Lux Package is the only way to get a 10-speaker Bang & Olufsen surround sound system, a heated steering wheel, and wireless charging. The High Package and Lux Package are only available on certain trims. The Standard Package and Mid Package equipment groups are still available to the Base, Big Bend, and Black Diamond.
The Sasquatch Package is already included with the Badlands trim and higher, but you can also choose from a wider range of options when it comes to other packages. For example, with the Wildtrak trim and above, you have more options for customizing the outside and adding luxury to the inside. You can choose between cloth or leather seats, and the Sasquatch Package gives you a few different options for body protection on the outside. You can also get specific graphics on the outside of some trims, which are more expensive but give you more ways to make your Bronco your own. If you don't want to stand out, you can also choose some trims that let you delete the graphics for no extra cost. So there is a lot of give and take when it comes to putting together different options, packages, and trims.
Pluses and Minuses of Packages
Keep in mind that packages can change some of the trims, but that it also changes the trim you buy. For example, you can add the Sasquatch Package, which gives you advanced 44 with automatic on-demand engagement and a 4.7 locking rear axle final drive ratio for better traction. But it also gets rid of a lot of other add-ons and packages, like the safe deposit console lock box, the fender flare kit, the body appearance kit, and the storage drawer in the cargo area. Also, if you choose the Sasquatch Package, you can't use other accessories and add-ons like the cockpit cover, spare tire covers, slide-out tailgate, or body armor kits anymore.
In the same way, if you choose the most expensive roof, which is the retractable full soft top twill, you can't use the soft canvas roof or the limited retractable front row soft top twill. Also, if you choose the soft black cloth with a hard-top prep kit, you can't get the hard carbonized gray top package, the hard-top sound deadening package, or the roof rails with crossbars. Because of all of these small changes, the term "fully loaded" can mean different things depending on how you can mix and match some packages. It is possible to pay more and not get some of the features that come with a cheaper model.
Overall, the 2022 Ford Bronco sales options and customizations give you a lot to work with. You can choose from a wide range of packages, luxury features, and trims. Most of the Bronco's extra packages can be put together in different ways. Of course, the higher-end trims come with more standard features and a wider range of packages, so keep that in mind. But if you buy a fully-loaded model, like the Everglades or Raptor trims, you pretty much get everything you could want from a Bronco and more.
Read More: