2023 BMW M5 Price in India, Colours, variants, Mileage, Specs and More
The BMW M5 is a high-performance luxury sedan that combines the elegance and sophistication of a BMW with the power and speed of a sports car. This model has been a flagship vehicle in BMW's lineup since the 1980s and has been a popular choice among car enthusiasts worldwide.
BMW M5 Price in India
The price of the BMW M5 is around Rs.1.74 Crore (on road) but it is discontinued and no longer manufactured.
BMW M5 Colour
The BMW M5 is available in a range of colours, including Alpine White, Black Sapphire, Donington Grey, Marina Bay Blue, and many more. The colour options may vary based on the model year and trim level.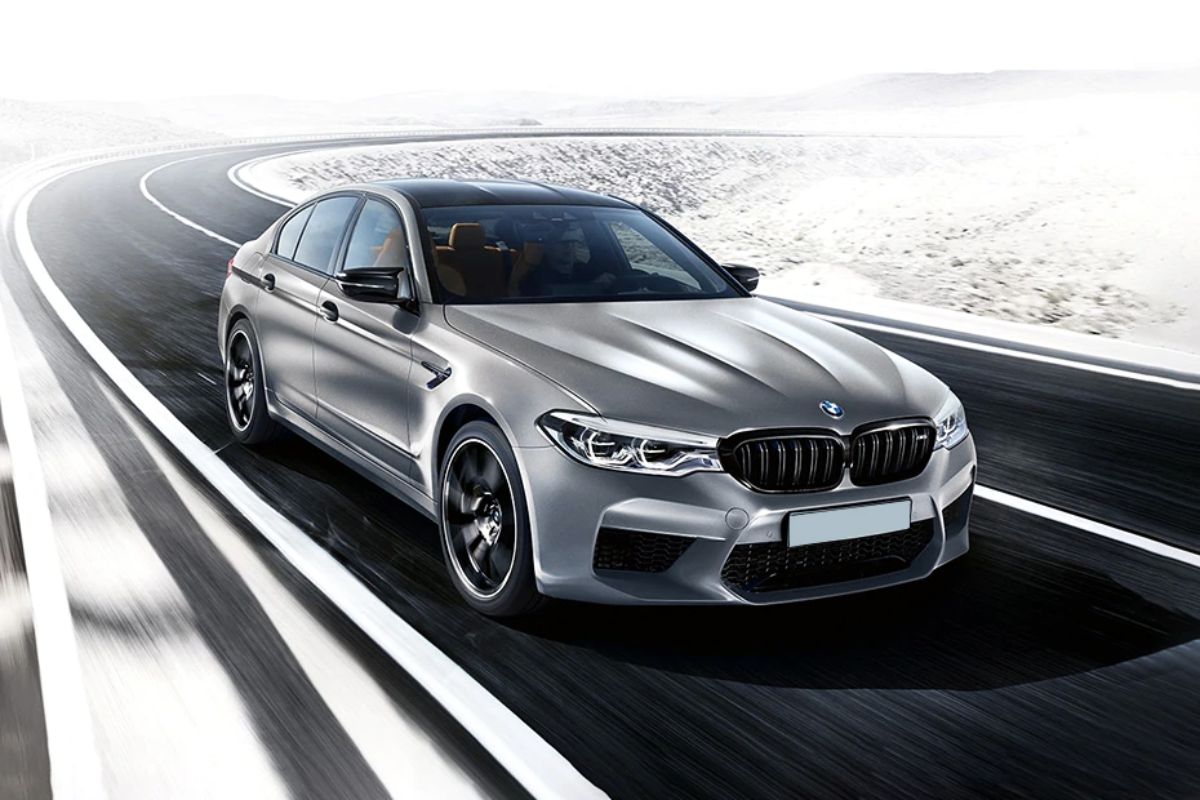 BMW M5 Variants
The BMW M5 is available in several different variants, including the standard M5 Sedan, M5 Competition, and M5 CS. The M5 Competition and M5 CS offer additional performance upgrades, such as increased horsepower and improved handling.
BMW M5 Mileage
The BMW M5 has an estimated fuel economy of around 15 mpl in the city and 21 mpl on the highway. However, the actual mileage may vary depending on driving conditions and driving style.
BMW M5 Top Speed
The BMW M5 has an impressive top speed of around 190 mph, making it one of the fastest luxury sedans on the market.
BMW M5 Specifications
| | |
| --- | --- |
| Model: | BMW M5 Sedan |
| Engine: | 4.4-liter Twin-Turbo V8 |
| Horsepower: | 600 hp |
| Torque: | 553 lb-ft |
| Transmission: | 8-speed automatic |
| Drivetrain: | Rear-wheel drive (RWD) or all-wheel drive (AWD) |
| 0-60 mph: | 3.2 seconds |
| Top Speed: | 190 mph |
| Fuel Economy: | 15 mpg city / 21 mpg highway |
| Length: | 195.5 inches |
| Width: | 74.9 inches |
| Height: | 58.0 inches |
| Curb Weight: | 4,370 – 4,510 lbs |
| Seating Capacity: | 5 passengers |
| Cargo Capacity: | 14.0 cubic feet |
BMW M5 Features
| | |
| --- | --- |
| Model: | BMW M5 Sedan |
| Infotainment System: | 12.3-inch touchscreen with iDrive 7.0, Apple CarPlay, Android Auto, and Navigation |
| Sound System: | Harman Kardon 16-speaker surround sound system |
| Climate Control: | 4-zone automatic climate control |
| Seats: | Heated and ventilated front seats with 20-way power adjustments and memory settings |
| Safety Features: | Adaptive cruise control, blind-spot monitoring, lane departure warning, automatic emergency braking, forward collision warning, and rearview camera |
| Performance Features: | M-tuned suspension, M Sport differential, M Compound Brakes, and Launch Control |
| Exterior Features: | LED headlights and taillights, power-folding heated side mirrors, rear spoiler, and sunroof |
| Interior Features: | Leather upholstery, Alcantara headliner, ambient lighting, and carbon fiber trim |
| Connectivity: | Wi-Fi hotspot, USB ports, Bluetooth, and wireless charging |
| Other Features: | Power trunk, keyless entry and ignition, adaptive LED headlights, and park distance control |
BMW M5 Competitors
The BMW M5 competes with other luxury sports sedans such as the Audi RS7, Mercedes-AMG E 63 S, and Porsche Panamera Turbo S.
Please share this article to your loved ones and also visit our website autohexa.com for more new updates.
Read More:
BMW M5 FAQ
What is the horsepower of the BMW M5?
The BMW M5 has a horsepower of around 600 horsepower, but it can vary depending on the model year and trim level.
Does the BMW M5 have all-wheel drive?
Yes, the BMW M5 is available with all-wheel drive.
How many passengers can the BMW M5 accommodate?
The BMW M5 can accommodate up to five passengers.
What safety features does the BMW M5 come with?
The BMW M5 comes with a range of safety features, including adaptive cruise control, blind-spot monitoring, lane departure warning, and automatic emergency braking.