Top Fastest Cars to Rent in Dubai
Car lovers strive to ride the fastest cars in the world every year. These brands, which want to be the fastest on both the track and street, ultimately reveal vehicles that will make car enthusiasts pleased to the max. So, we present you a list of the fastest sports car rental in Dubai to choose what suits you best. Isn't this what you dream of? Check this list out!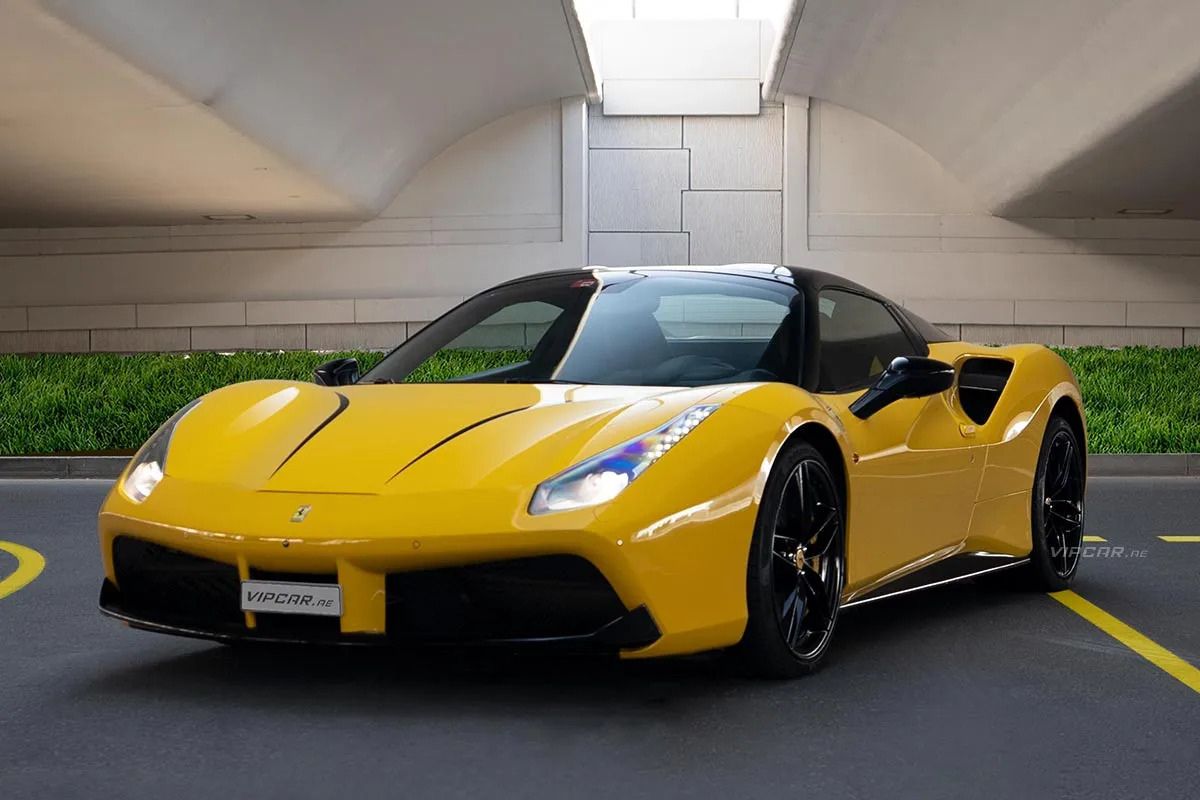 1. Koenigsegg Jesko
This Sweden-based supercar brand Koenigsegg is known for manufacturing fast, extraordinary cars. Agera, Agera R, and other models have grabbed the attention of car enthusiasts, and this brand once again managed to become the king of tracks with the Jesko model.
Jesco features a 5-liter twin-turbocharged V8 engine that generates 1,280 hp with regular fuel and 1,600 hp with E86 fuel. Koenigsegg Jesko broke the Chiron Super Sport record by going to a top speed of 531 kilometers per hour.
2. Hennessey Venom F5
When we think of the world's fastest cars, the first thing that might come to our minds is a model from Hennessey's Venom series, but let's note that this is not the case. The latest Venom F5 from the American auto giant ranks second in our list of the fastest cars.
Powered by a 6.6-liter twin-turbo engine dubbed the Fury. The Venom F5 generates 1,817 horsepower with a top speed of 500 km. In addition, it weighs only 1,360 kg.
The development of the Venom F5 took precisely three years, and the American auto giant decided to produce only 25 versions of this model. Of course, the price of this fast car is also very high. The Hennessey Venom F5's selling price is now around $1.8 million.
3. Bugatti Bolide
Bugatti, proudly presenting Chiron Super Sport 300+, decided to build on that success with another Bolide model. It has a turbocharged 8-liter, 4-turbo engine and generates a power of 1,548 horsepower. However, when the car is fueled with 110 Octane Leaded Racing Fuel, the Bolide can reach 1,850 horsepower.
The Boldi car, which has a height of only 995 mm above the ground, weighs only 1,240 kilograms. Its design is unique as if it came from another planet, and this car accelerates from 0 to 200 kilometers per hour in 4.36 seconds.
Besides, this car, which can reach a top speed of 500 kilometers per hour, is still under development. The delivery of this car, which will be sold for 4.7 million dollars, will begin in 2024.
4. Bugatti Chiron Super Sport 300+
This great car belongs to Bugatti, one of the favorite brands of all sports car enthusiasts. It is well known that Bugatti Chiron is considered a true legend in the world of muscle cars. But the Super Sport 300+ model ranks 4th in the list of the top fastest cars in the world.
The Bugatti Chiron Super Sport 300+ is one of the first models to break the 300 mph speed barrier, producing a total power of 1,600 hp with its eight-liter four-turbocharged engine. This car, which accelerates from 0 to 100 kilometers per hour in just 2.3 seconds, costs about 3.5 million dollars.
5. SSC Tuatara
SSC Tuatara is on our list of the fastest cars in the world, which we have prepared for you, but in last place. Don't be fooled that this vehicle is in last place. Because the Shelby Supercar built a mind-boggling car, even though it was hardly the fastest in the world, and lost that ranking right after that.
According to data released by the SSC, the maximum speed of the Tuatara is about 532 kilometers per hour. However, the Shelby Supercar did not increase the car to these speeds in its tests last year and was also accused of cheating on the speed indicators. Although it cannot reach 300 mph, the Tuatara is very fast.
Additionally, powered by a 5.8-liter V8 petrol engine, it generates more than 1,350 horsepower and accelerates from 100 km/h to 200 km/h in 2.5 seconds. Moreover, as a result of the experiments, the vehicle's maximum speed is 455 kilometers per hour. Let's not forget that the price of this car is "only" $19 million.
Get Sports Car Rental in Dubai from VIP Rent a Car
We offer you a large fleet of sports cars to choose the vehicle you dream of. Our prices are affordable, and the rental services we deliver are known for their professionalism. Visit our website or call us to enjoy a memorable driving experience in the UAE with your beloved ones.
Visit us now!