Hyundai Creta 2022 Accessories Price list, New Creta Luxury Modification
Get the list of genuine Hyundai Creta spare parts and accessories in India, check the price of the Front Bumper, Rear Bumper, Bonnet/Hood, Head Light, Tail Light, Front door & Rear door, Dicky, Side View Mirror, Front windshield glass, and other body parts.
Creta Spare Parts Price List
| | |
| --- | --- |
| Front Bumper | 1820 |
| Rear Bumper | 3393 |
| Bonnet/Hood | 7919 |
| Front Windshield Glass | 5120 |
| Tail Light (Left or Right) | 2602 |
| Front Door (Left or Right) | 14517 |
| Rear Door (Left or Right) | 13982 |
Hyundai Creta 2022 Accessories, Modification
Creta does not need an introduction because the Automobile itself is a Brand. Creta is an SUV that fulfills the requirements that owners have for an urban car in terms of plush ride, handling, and reliability, and it is backed by the reliability of Hyundai.
Also, people who are passionate about customizing their vehicles will find the Creta to be an excellent choice for doing so. Both the E Diesel Base Model and the Ex Petrol Base Model come fairly fully equipped.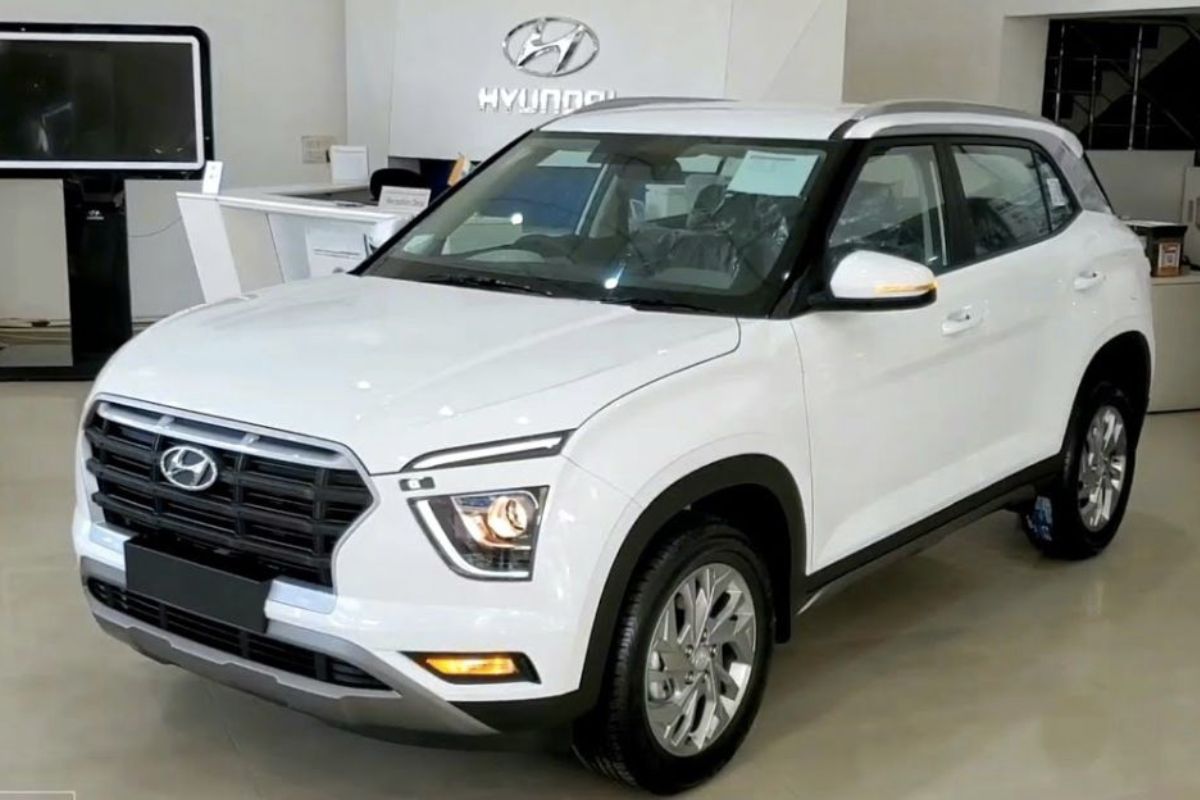 Every Easily Recognizable Comfort (AC Heater, Rear AC, Power Steering, All 4 Power Windows, Remote Lock, Electric ORVM)
All Standard Safety (ABS, EBD, Dual Airbags)
Primitive Styling (Body Colored ORVM, Body-Colored Door Handle, Dual Tone Interior, 16 Inch Steel Wheel with Full Wheel Cover)
Even the Ex Petrol comes standard with a Factory Fit Touchscreen that has both Apple Car Play and Android Auto (E however misses the same)
The All-New Creta Now Offers Buyers an Enormous Selection of Customization Options, Including Chrome, Alloys, Cameras, Upgraded Touchscreens, Plush Seat Covers, and Headlight Upgrades, Providing Customers with a Feature-Rich Experience with the All-New Creta
Read More:
| | |
| --- | --- |
| Hyundai Genuine Accessory | Creta Accessory Prices |
| Basic Accessories | |
| Cabin Mat | Rs 1100 (All Weather) / Rs 2600 (Premium) |
| Boot Mat | Rs 650 |
| Mud Flap | Rs 245 |
| Car Perfume | Rs 275 |
| Body Cover | Rs 1550 (Std) / Rs 1800 (Premium) |
| Steering Grip | Rs 650 – 3500 |
| Neck Pillow Rest + Pair of Cushion | Rs 2000 |
| Mobile Fast Charger | Rs 700 |
| | |
| Interiors | |
| Sunshade (All 4 doors + Rear Windshield) | Rs 3670 |
| Car Air Purifier | Rs 6000 |
| In Storage Refrigerator – 7 Lit | Rs 7000 |
| Door Scuff Plate – Silver | Rs 800 / Rs 3500 (if Illuminated) |
| PU Art Leather Seat Cover with Fitment Labor Charge | Rs 6500 to 8000 |
| Leatherette Steering Wheel Cover | Rs 400 |
| | |
| Exteriors | |
| Chrome Door Cladding | Rs 8500 |
| Chrome Cover on Front Fog Light & Rear Fog Light | Rs 1400 |
| Chrome on Tail Gate | Rs 900 |
| Chrome Front Grille (E, Ex, S) as what available in Creta Sx and Sx Option | Rs 10800 |
| Chrome Bumper Corner Protector | Rs 1200 |
| Chrome Beading on Window Beltline | Rs 1500 |
| Chrome Garnish on Headlight and Taillight | Rs 3000 |
| Skid Plate in Front & Rear in Red Finish | Rs 15850 |
| Side Foot Step in Red for Easy Ingress & Egress in Seating | Rs 14000 |
| ORVM Garnish in Red Accent | Rs 780 |
| Sun Door Visor – Smoke Grey – All 4 Doors | Rs 1350 |
| Skid Plate in Front & Rear | Rs 15850 |
| Rear Reflector Garnish | Rs 800 |
| Side Foot Step for Easy Ingress & Egress in Seating | Rs 15500 |
| Alloy Wheel – 16 Inch (Set of 4 Alloys) | Rs 38K for a Set of 4 Alloys |
| Philips Xtreme Vision Plus Headlight Bulb | Rs 1400 |
| Osram Xenon HID Kit | Rs 10500 |
| Door Projector Ghost Light | Rs 4500 |
| Special AntiGlare Fim for Front Windshield | Rs 12500 |
| | |
| Convenience | |
| Pin Type Gear Shift Lock | Not Available |
| Rear Parcel Tray | Rs 2000 |
| Rear View Camera with Display on IRVM Mirror | Rs 5500 |
| Sony XAV Ax7000 Touchscreen with Android Auto, Apple car play for Creta E | Rs 33000 |
| Tracking Device | Rs 10500 |
| | |
| Coating | |
| 3M Antirust Coating Only with 5 yr Warranty | Rs 4800 |
| Body Care Package for Antirust & Paint Protection | Rs 6500 |
| 3M ENGINE LACQUIRING | Rs 1000 |
| | |
| --- | --- |
| Hyundai Genuine Accessory | Creta Accessory Prices |
| Steering Mount Control | Rs 1700 |
| Power Fold ORVM with LED Turn Indicators and Switch | Rs 8500 |
| Fog Light Front both Sides including Relay | Rs 2000 |
| Hyundai Genuine Parcel Tray | Rs 3200 |