When you buy a new car, you'll probably want to customize it with a few extras. As a result, the process of adding accessories can at times be a little confusing and overwhelming. Moreover, if you're not careful, the cost of auto accessories can quickly balloon out of control.
As a result of this, some manufacturers even include accessories as part of a package to make it easier for the buyer. With the Hyundai Venue SUV, due in 2022, the automaker is putting together just such a package.
The new 2022 Hyundai Venue SUV will come in three trim levels, the Basic Pack, Advance Pack, and Supreme Pack, as Hyundai has done in the past when providing options to its customers.
Basic Pack
With the basic package, which costs Rs 14,943, you get a lot of your money. This package includes everything you need to maintain your new Hyundai Venue SUV, as the name suggests.
This set includes extras like front and rear bumper inserts, chrome inserts, black bumper corner protectors, door sill guards (two-tone), door edge guards, finger guards, 3D and designer floor mats, a headrest cushion, car perfume, a neck cushion, a pillow, and a tissue box. It's a great way to dress up your ride.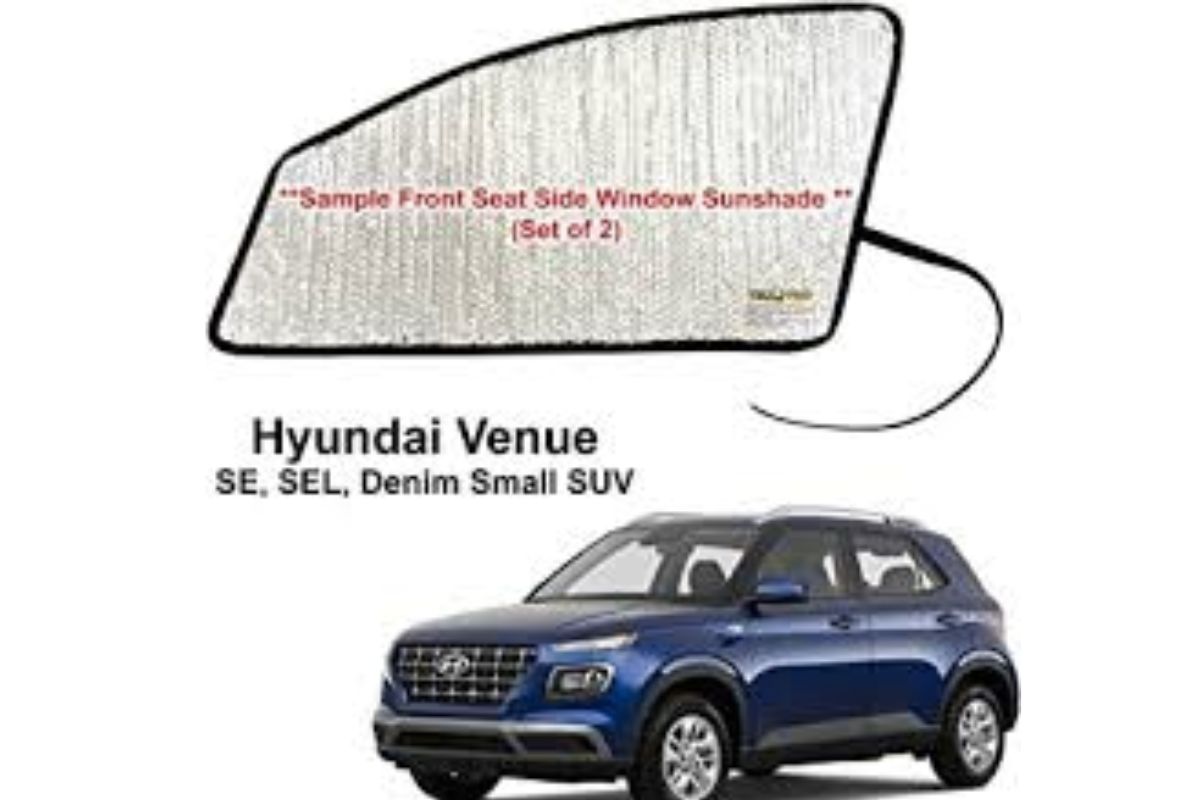 Advance Pack
Basic and Advance Packs each include a few additional items. Additionally, this package is more likely to be a customer favorite because it covers both the utility and aesthetic aspects of the vehicle.
It costs Rs 21,040 and includes chrome door visors, front and rear bumper inserts, chrome window beltline, dark chrome headlight, and tail light garnish, door edge guard, finger guard, 3D floor and boot mats, sports pedal cover, headrest cushion, car perfume, two-tone door sill guard, one neck pillow, one pillow and a tissue box.
Read More:
Supreme Pack
The Supreme package, which costs Rs 39,339, may be out of reach for some. However, the new Hyundai Venue SUV's essential and aesthetic accessories are included in this package.
Additionally, there are door sill guards (in two colours), edge guards (in two colours), finger guards (in three colours), sports pedal covers (in four colours), carpeting in the trunk (in four colours), headrest cushions (in four colours), car perfumes (in four colours), neck pillows (one colour), and a tissue box (in four colours).
The 2022 Hyundai Venue has seven exterior colour options, including Typhoon Silver, Titan Grey, Polar White, Phantom Black, Denim Blue, Fiery Red, and Fiery Red, all of which are available in the SUV's exterior (dual-tone).
The Hyundai Venue SUV 2022 also comes with several useful amenities, including a large 8-inch touchscreen display, Android Auto and Apple CarPlay compatibility, a cooled glove box, an electric sunroof, automatic climate control, a wireless charging pad, drive modes, an air purifier, Home to Car functionality with Alexa and Google Assistant, a menu of 10 regional languages for the touchscreen display, 60+ BlueLink connected car features, a 360-degree surround-view camera, and a recline
2022 Venue's base engine is an 81.8bhp/114Nm 1.2-litre naturally aspirated petrol engine, while a 118.4bhp/172Nm 1.0-liter turbocharged petrol engine is available as an option. Both engines are available with manual or automatic transmissions.
98.6bhp and 240Nm of torque can be found in the 1.5-litre diesel engine.