Kia's EV9: The Three-Row Electric SUV That's Selling Out Before It's Even Released
Kia's upcoming all-electric SUV, the 2024 EV9, is set to hit the U.S. market with a range of options. Starting on October 16 at 10 a.m. PST / 1 p.m. EST, Kia will begin accepting reservations for this highly anticipated vehicle. Customers will have four different versions to choose from initially: Light Long Range, Wind AWD, Land AWD, and GT-Line AWD.
To secure a reservation for the EV9, interested buyers can visit the Kia website on October 16 and configure their SUV. They will need to make a reservation request by paying a fully refundable $750 deposit through a participating Kia dealership. Notably, the entry-level EV9 Light won't be available for reservation on October 16.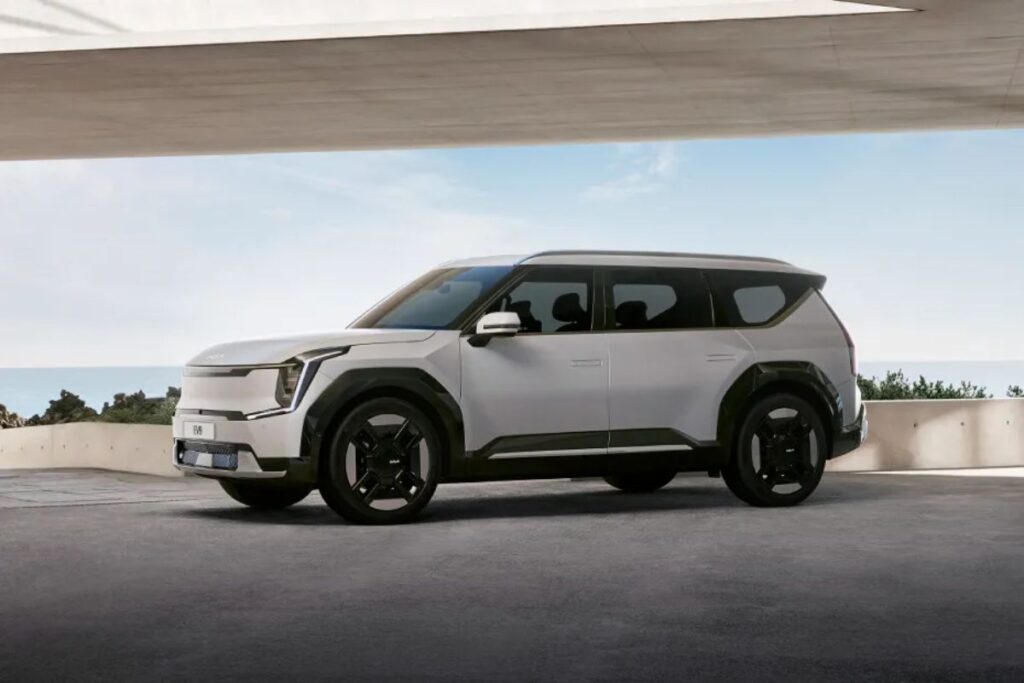 Customers who place their reservation requests by November 27 will receive a range of gifts when they complete their purchase or lease of the EV9. These gifts include a Webasto Go Dual Voltage Portable EV Charger, one year of free Digital Features & Services, a complimentary three-year Kia Maintenance Plan, and a credit for 1,000 kWh of free charging with Electrify America.
Kia America's chief operating officer and executive vice president, Steven Center, expressed excitement about the EV9, stating that it represents the future of sustainable mobility. He emphasized that this reservation program is a way to acknowledge early adopters and give them the opportunity to be among the first to reserve the EV9.
The base model, the Kia EV9 Light, features a 76.1 kWh battery pack and a 215 hp electric motor at the rear axle, providing a range of 223 miles (359 km). For those seeking more range, there's the Light Long Range version, equipped with a 99.8 kWh battery, a 201 hp electric motor, and a 300-mile (483 km) range.
The mid-range Wind variant also utilizes the 99.8 kWh battery but boasts two motors delivering 379 hp and 516 lb-ft (699 Nm) of torque. This setup reduces its range to 270 miles (435 km) or 253 miles (407 km) with the optional 20-inch wheels. The EV9 Land offers similar power and range figures. Meanwhile, the more feature-rich GT-Line model shares its powertrain and battery with the other variants but has a slightly reduced range of 243 miles (391 km).
The starting price for the Kia EV9 in the U.S. is $54,900.
Read More: