7 Reasons Maruti Dzire is a SUPERHIT
In the past month, it was revealed that the Maruti Dzire has achieved a remarkable milestone, selling more than 2.5 million units since its introduction over 15 years ago. In this article, we will explore seven compelling reasons behind the Dzire's extraordinary success. Maruti's entry-level sedan has established itself as a standout vehicle in its segment, commanding an impressive market share of over 50%, firmly establishing itself as the undisputed leader. The Dzire has achieved an astounding 2.5 million units in lifetime sales, a testament to its enduring popularity.
One of the primary factors contributing to the Dzire's immense success is its widespread adoption for both commercial and private use, fueling substantial sales growth over the years. The Dzire's appeal can be attributed to its outstanding fuel efficiency, cost-effective maintenance, and an extensive network of dealerships and service centers, making it the preferred choice for a wide range of consumers. Let's delve into the specifics.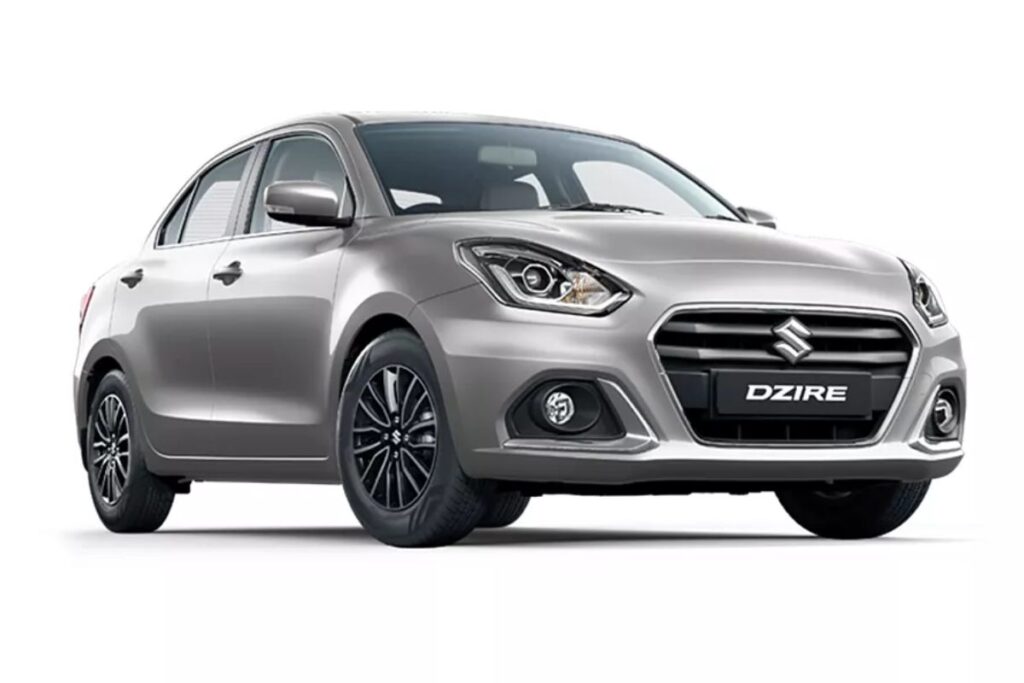 7 Reasons Maruti Dzire is Successful
Fuel Efficiency
India is a price-sensitive market, and the primary driving factor for most car buyers remains fuel efficiency. Maruti has been consistently mindful of this aspect throughout its history. It's worth noting that the compact sedan is available in both petrol and CNG variants. The certified mileage for the manual petrol variant stands at 22.41 km/l, while the automatic variant achieves 22.61 km/l. In the case of the CNG version, the Dzire provides an impressive mileage of 31.12 km/kg. These figures have been officially certified by the Test Agency under Rule 115 (G) of CMVR 1989.
CNG Option
Another crucial factor that has favored the largest car manufacturer in the country is its provision of CNG powertrains across a significant portion of its vehicle lineup. With the constant and significant surge in fuel prices over the past few years, the burden on the general public has become increasingly difficult to bear. As a result, people are actively seeking alternatives. While electric vehicles (EVs) remain relatively costly and limited in availability, CNG emerges as an excellent choice, especially for urban residents. The existing CNG infrastructure is widespread and accessible, making it a practical option. Consequently, Maruti also offers the Dzire in a CNG variant to cater to this demand.
Tried and Tested
Yet another prominent factor contributing to the tremendous success of the Dzire is its well-established powertrain. The 1.2-liter K-Series engine has proven its mettle over an extended period. Renowned for its efficiency and affordability, it also delivers commendable performance. This dependable engine has found its way into numerous Maruti Suzuki vehicles, establishing a track record of reliability. In the petrol variant, this engine produces 90 PS of power and 113 Nm of torque, while the CNG version offers 78 PS of power and 99 Nm of torque, respectively.
Affordability
Another crucial element is the pricing of the vehicle. As mentioned earlier, India is a market where price sensitivity is paramount. Car manufacturers can incorporate numerous modern and convenience features, but if the prices are exorbitant, it can deter potential buyers. Maruti comprehends this dynamic quite effectively. Hence, their products are competitively priced, aligning with industry standards. Consequently, Maruti's cars are often perceived as offering excellent value for money. The Dzire, for instance, provides the practicality of a compact sedan with ample boot space and generous interior room, all at prices that are reasonable and affordable for the average consumer.
Sales and Aftersales
Maruti Suzuki excels in another significant aspect, setting it ahead of the competition. As one of the earliest foreign car manufacturers in India, Maruti has managed to establish an extensive network of sales and after-sales service dealerships across the vast expanse of the country. The impressive figure of 4,500 touchpoints for Maruti Suzuki in India means that customers don't have to second-guess their ability to get their cars serviced, regardless of their location. This level of accessibility and coverage offers a level of peace of mind that is unparalleled and not readily available with most other car brands in India.
Maintenance
Maintenance represents a significant aspect of car ownership, with cost being the determining factor that encourages buyers to opt for Maruti Suzuki vehicles. Interestingly, many car manufacturers in our market struggle not primarily due to the high initial purchase costs but rather the elevated maintenance expenses that follow. The Maruti Dzire stands out as one of the most cost-effective options in terms of maintenance. Moreover, for a substantial number of Maruti models, consumers can conveniently source spare parts from local mechanics, further reducing expenses. This ease and affordability in obtaining spare parts can be attributed to Maruti's extensive localization efforts in the Indian market. Consequently, the Dzire earns high marks in this area as well.
Tour Version
Maruti Suzuki has also established a dedicated department that caters to the needs of fleet operators in the country. Given all the compelling reasons mentioned earlier, taxi operators are naturally inclined to choose the Maruti Dzire. Recognizing this demand, India's largest car manufacturer has introduced a specific variant called the "Tour" for the Dzire, as well as other models. This specialized division allows them to customize and tailor features exclusively for these models, with a focus on driver and passenger comfort, particularly for those sitting in the rear. This approach explains why you frequently see Dzire sedans serving as part of private taxi fleets, including Ola and Uber. We trust that this article has shed light on the seven key factors contributing to the tremendous popularity of the Maruti Dzire in India.
Read More: