Nissan Ariya Electric Compact Crossover In India
The all-electric Nissan Ariya compact crossover, available worldwide, was recently filmed in India. It's likely that the model is here for some kind of assessment. The company's launch strategy in India is yet unknown. Nonetheless, the manufacturer has promised a cheap electric car by 2025.
The Ariya EV comes with either a single-motor rear-wheel drive (RWD) or a pair of twin-motor all-wheel drive (AWD) drivetrains, depending on the market. One battery pack has a capacity of 63 kWh and the other of 87 kWh, producing respective outputs of 217 horsepower and 300 lb-ft of torque. The former has a maximum possible range of 402 kilometres, while the latter can travel up to 529 kilometres. The 87kWh battery pack used in the upper models supposedly provides 306bhp, 600Nm of torque, and a range of up to 513km.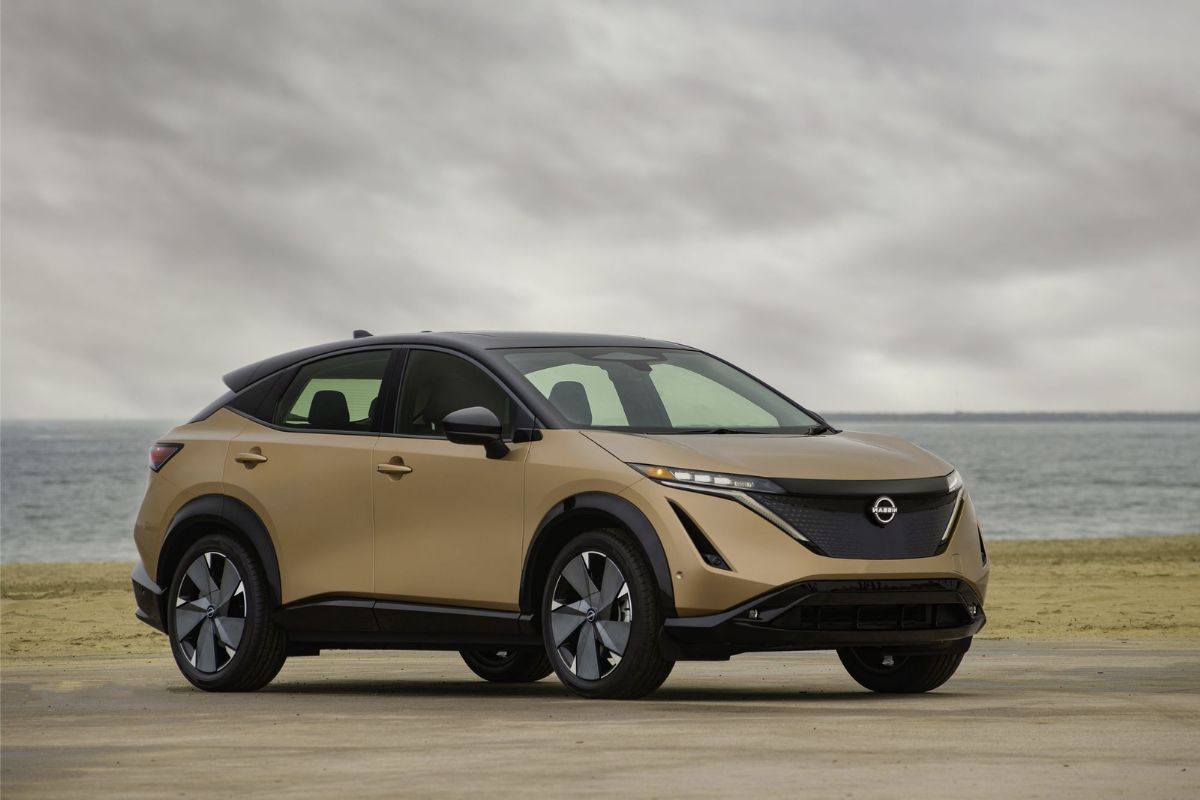 Due to its flat design and incorporated cross member in the battery container, the battery pack can be installed on a flat floor without compromising on structural integrity. The battery pack is positioned low in the EV, allowing for balanced front-to-rear weight distribution. A multi-link system and an electric motor are located in the electric crossover's tail end.
With the Nissan Ariya electric crossover, you get a 12.3-inch display built into the dashboard that can be used for either the digital instrument cluster or the infotainment system. The unit's in-dash navigation is compatible with both Apple CarPlay and Android Auto. Moreover, it has a built-in voice assistant, a head-up display, the latest music system from SiriusXM, and the ability to charge smartphones wirelessly.
Ariya EV comes standard with ProPilot 2.0 driver assistance technology from the automaker. There are a number of safety features available through the system, including automatic emergency braking with pedestrian detection, lane departure warning with lane keeping assist, blind spot warning, automatic braking for the rear, high beam assist, and rear cross traffic alert.