Auto Expo 2023: Kia showcases Concept EV9, KA4
Auto Expo 2023: On Thursday, Kia India unveiled a glimpse into the future of sustainable, creative, and fully connected mobility. At this year's 16th annual Auto Expo, the company also debuted its concept for an all-electric sport utility vehicle (SUV), called the Kia Concept EV9.
Kia also displayed the Kia KA4, a high-end recreational vehicle with cutting-edge styling, cutting-edge safety features, innovative technology, and cutting-edge driving characteristics. The corporation also declared a Rs 2,000 crores investment in India for electric vehicle research and development, production, and infrastructure.
Kia has also revealed that it will enter the Purpose-Built Vehicles (PBVs) market to fill a need in service for specialized organizations. A Carens-inspired police van and ambulance were among the public service vehicles on display at the pavilion. At the 16th annual Auto Expo 2023, Kia India also announced two permanent CSR initiatives: Project DROP (Develop Responsible Outlook towards Plastic) and Project Uphaar.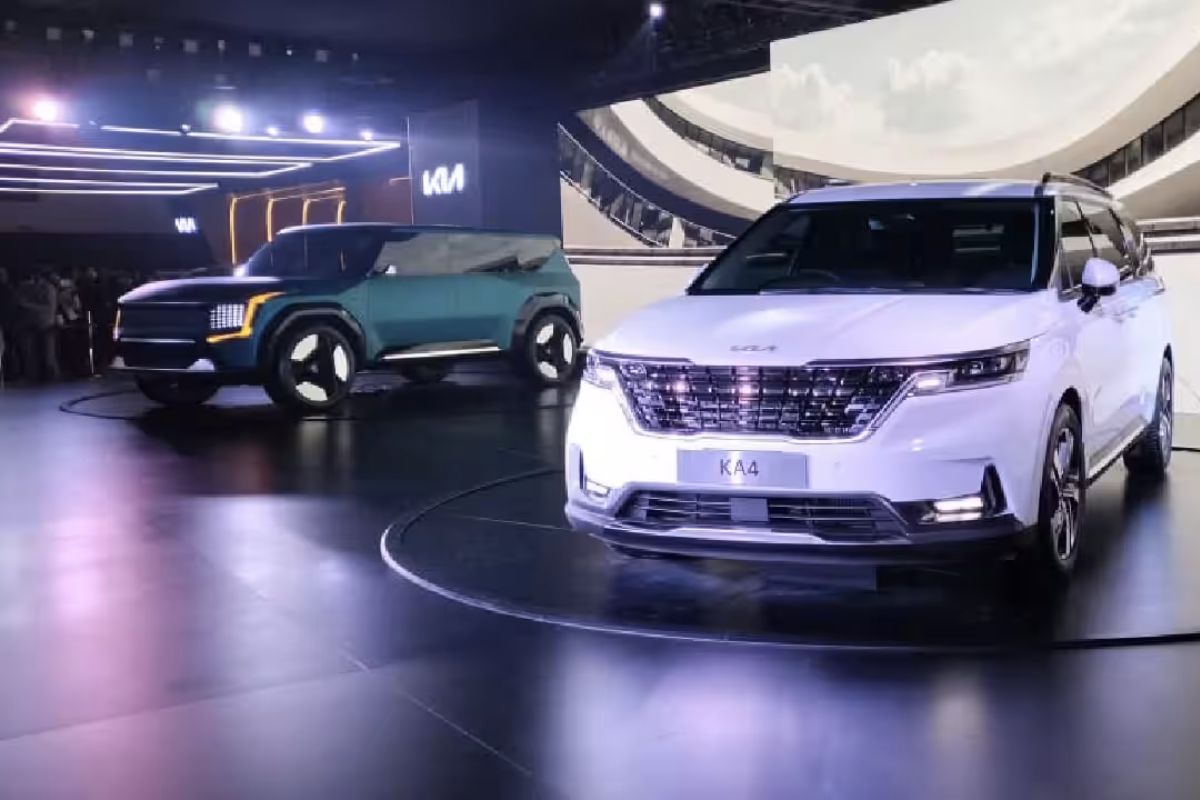 "We kicked off our electrification journey in India with the introduction of the EV6, and now we're revealing our vision for the future with the introduction of the prototype EV9. Our goal in developing the KA4 was to demonstrate our prowess in the competitive UV market by providing an RV with a striking appearance, impressive performance, a high level of safety, and a high level of comfort.
By developing the PBVs, we were once again able to address a previously unrecognized need in the Indian market by providing innovative transportation options for niche organizations. The people of this country have shown us nothing but love and acceptance so far, and we want to reassure them that we are fully committed to meeting their unspoken desires and requirements in the realm of mobility "Kia India's Managing Director and CEO Tae-Jin Park made this statement.
Read More: