Auto Expo 2023: Kia KA4 luxury MPV showcased Check design, exterior, interior, features & specs
Auto Expo 2023: Kia's premium MPV, the KA4 (Carnival), was on display at the Indian Auto Expo 2023. The new international fourth-generation Carnival MPV was created by Kia's California design studio and is built on the Hyundai-Kia N platform, which also underpins the Hyundai Tucson, Hyundai Santa Fe, and the Kia Sorento.
At the Indian Auto Expo 2023, Kia India displayed the KA4, a high-end multi-purpose vehicle (MPV). The Kia KA4 is the global Carnival MPV's fourth generation. The Kia Carnival made its debut during the February 2020 Auto Expo in India.
The Kia Carnival operates in a niche market with no direct competitors. It remains to be seen if Kia will debut the luxury MPV with the KA4 codename and as a separate product or whether it will replace the Carnival now that the new generation Carnival has been unveiled under the codename KA4.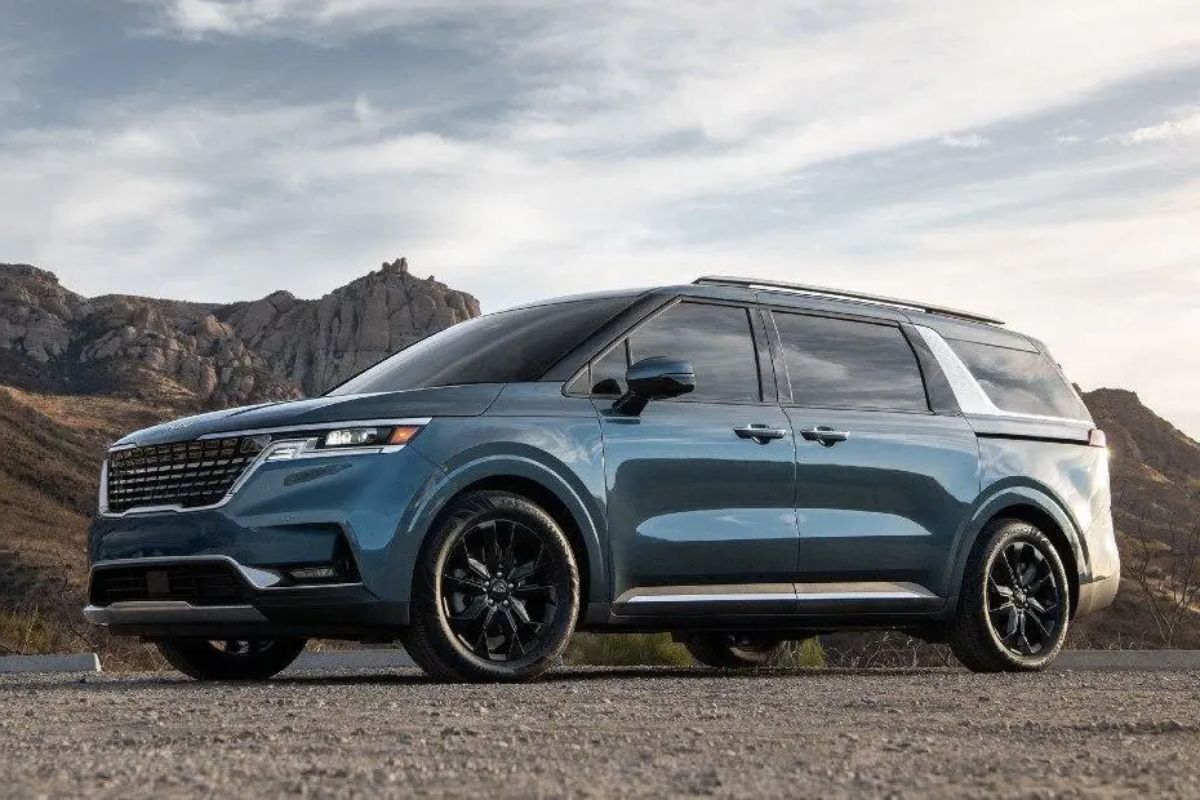 In June 2020, Kia debuted the KA4 in overseas markets. Dimensionally, the Kia KA4 is 5,155 millimetres in length, 1,995 millimetres in width, and 1,777 millimetres in height. The vehicle has a 3,090mm wheelbase. If you compare it to the current Kia Carnival on the Indian market, you'll notice that it's 40 mm longer overall and has a wheelbase that's 30 mm larger as well. The Kia Sorento is built on the same Hyundai-Kia N platform that underpins the Tucson and Santa Fe from Hyundai and the Sorento from Kia. It was designed in Kia's California design studio.
The Kia KA4 has an SUV-like profile, with its sharp edges, squared-off body, and diamond-patterned "tiger nose" grille. It also features a pronounced character line on the side profile, slimmer primary headlight assemblies, and projectors integrated into the corners of the grille.
Inside, the cockpit has been updated with two 12.3-inch full-TFT displays, one for the instrument cluster behind the steering wheel and another for the touchscreen infotainment system in the middle stack. The current model's high-end options, including heated front seats, wireless charging, advanced driver assistance systems, a dual-pane sunroof, slide-flex second-row seating, and VIP lounge seating, will all be carried over. The vehicle is equipped with advanced driver assistance systems (ADAS), such as remote smart parking aid, lane following assist, front collision avoidance (FCA), blind spot detection (BSD), and multiple Bluetooth connections. This system now also includes a warning for people sitting in the back. After the back door has been secured, the car will still be able to sense any motion in the backseat thanks to the use of ultrasonic waves.
Read More: