Toyota Land Cruiser FJ Trademark Hints at New Compact Off-Roader
Earlier this year, Toyota teased a new, compact off-roader with a silhouette reminiscent of the iconic FJ Cruiser. Now, a recent trademark filing in Japan suggests that this upcoming model might be named the "Land Cruiser FJ."
The exact purpose of this trademark filing at Japan's patent office remains somewhat mysterious, but what we do know is that Toyota is actively working on a compact SUV to complement its latest full-sized Land Cruiser offerings, including the 250 and 300 series.
During the launch of the Land Cruiser 250 Series, which combines modern off-road capabilities with retro design elements for markets like the USA, Canada, and Europe, Toyota dropped hints about an even smaller off-roader. They even shared a mysterious teaser photo. While Toyota has yet to officially reveal detailed information about this compact SUV, reports indicate that it will be a genuine off-roader, setting itself apart from the typical crossover models.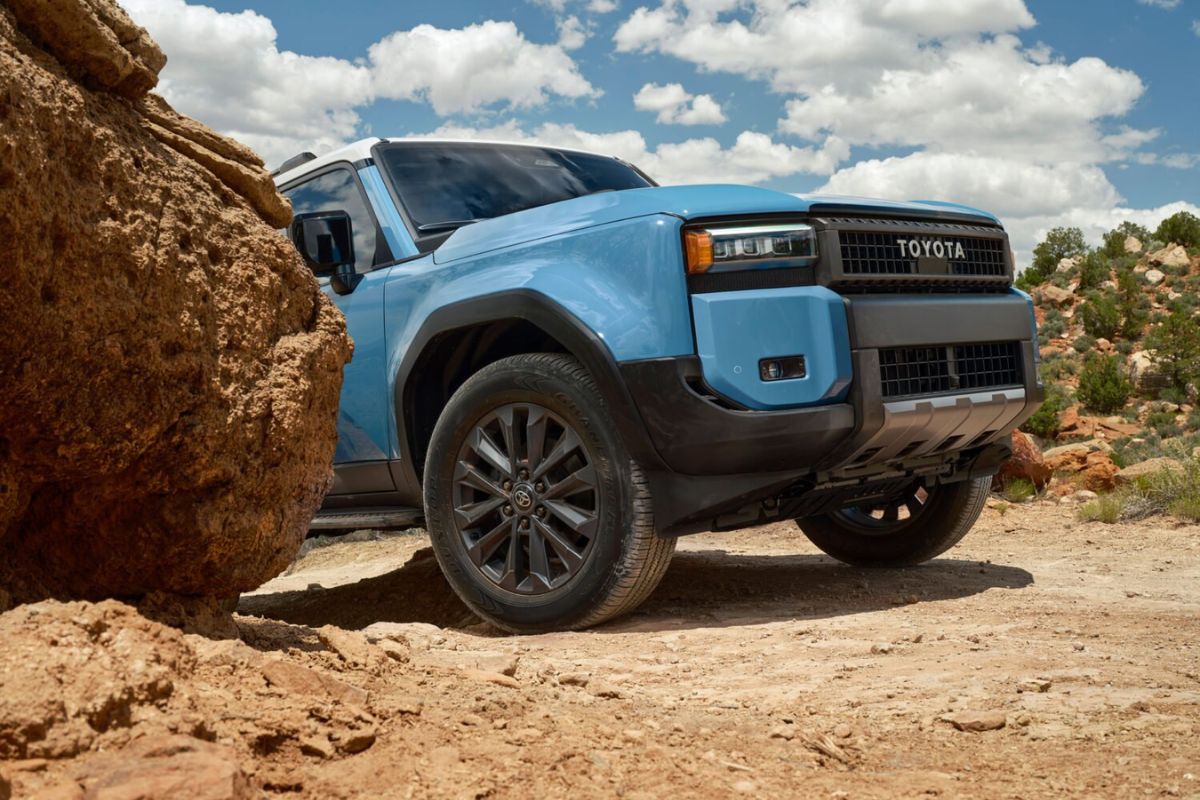 The lack of concrete details makes it uncertain whether the trademark, first spotted by Land Cruiser Forum readers, will be applied to this smaller SUV. However, if it does, it could pay homage to the FJ Cruiser, which recently concluded global production several years after departing from the North American market in 2014. This might explain why the teased silhouette earlier this year bore some resemblance to the outgoing FJ Cruiser.
While this upcoming model may draw inspiration from the FJ Cruiser in name and concept, it is expected to be smaller in size. Japanese reports suggest that the new model will share a similar footprint to the Toyota Corolla Cross but with significantly more off-road-oriented features and proportions. The choice of platform architecture, whether it will be a body-on-frame design or a unibody construction, remains uncertain and could influence the preferences of die-hard enthusiasts of the Land Cruiser nameplate.
In terms of engines, Toyota has several options at its disposal, including sources from the Corolla Cross, the larger RAV4, and even the Prius for a more advanced hybrid powertrain. However, given the ever-evolving nature of the automotive industry, there's also the possibility that Toyota might eventually opt for a fully electric powertrain, aligning with their commitment to staying in step with changing trends.
Whether it adopts the "Land Cruiser FJ" name or not, this compact addition to the growing Land Cruiser family has certainly piqued our interest as it prepares for a potential rivalry with popular competitors like the Ford Bronco Sport.
Read More:
2024 BMW Z4 M40i review

2024 Lamborghini Urus PHEV Gets Unique Styling