Nissan Safari Rally Z: Is This the Comeback of the Rally Legend?
Nissan has ventured into the off-road sports car trend of 2023 with a unique creation: the Safari Rally Z. This rally-inspired Z sports car is a one-off project, paying homage to the Datsun 240Z's victory in the challenging 1971 East African Safari Rally.
Drawing inspiration from its predecessor, the Safari Rally Z embraces the classic long-bonnet design, reminiscent of the 240Z competition car driven by Edgar Herrmann. It features rally-inspired modifications, such as a distinctive red and black livery, bonnet-mounted light pods, and a set of 17-inch wheels with off-road tires.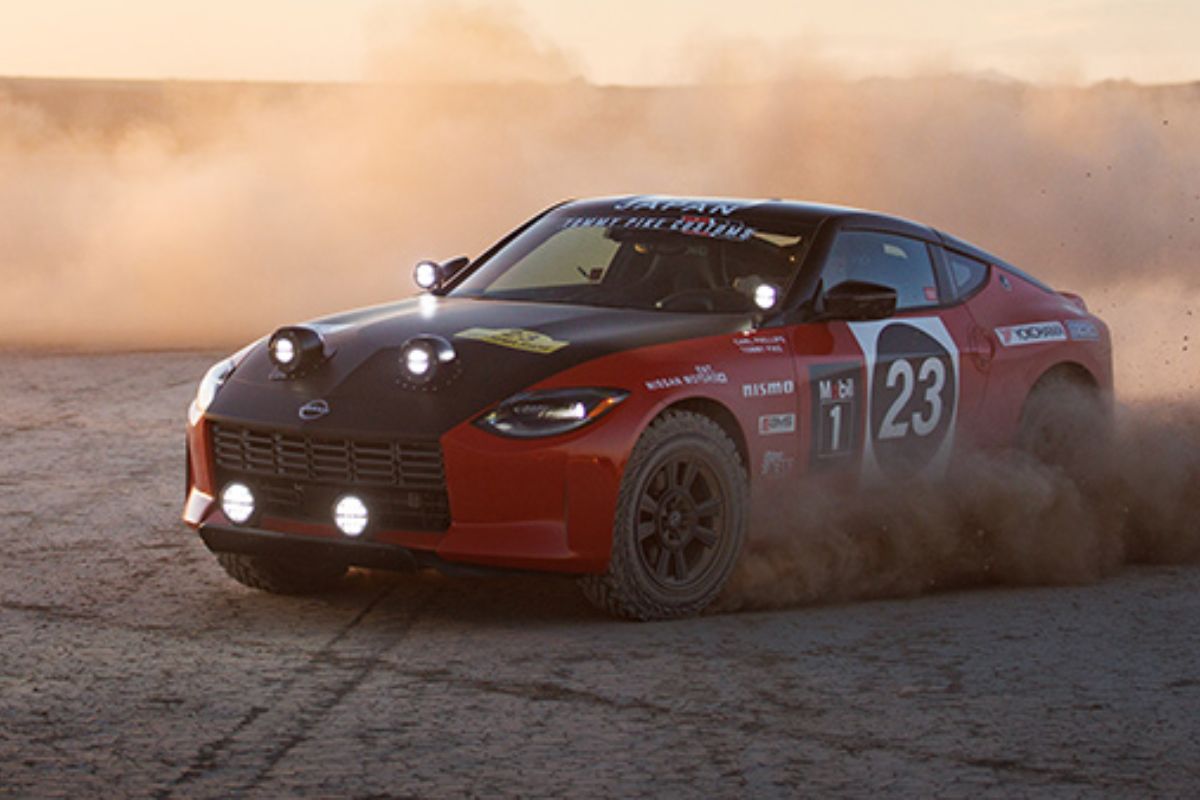 However, this special Z is not just about its appearance. Under the surface, it has undergone comprehensive hardware upgrades to tackle the rigors of desert terrain. Custom KW Safari coilovers have been added, raising the vehicle's ride height by two inches. These work in tandem with Nismo-developed suspension components, providing enhanced off-road capability. To further boost its off-road prowess, the Safari Rally Z is equipped with robust Yokohama Geolander M/T tires.
In terms of protection, the vehicle features a front guard and skid plate to safeguard the chassis and powertrain. The powertrain, in particular, boasts an uprated 3.0-liter twin-turbo V6 engine paired with a six-speed manual transmission, generating over 300kW of power. Additional performance gains are achieved through a cold-air intake, a Nismo exhaust, and a software tune by AMS.
In contrast to the no-frills interior of the original 240Z, the tribute car boasts a fully furnished cabin. It retains the standard Z's steering wheel, dashboard, and door panels while adding practical elements like timing gear and a map holder on the dashboard. Racing enthusiasts will appreciate the inclusion of Recaro Pole Position bucket seats and a four-point harness.
While the Safari Rally Z is a one-off creation and not intended for production, it offers a tantalizing glimpse into the possibilities of a more accessible, off-road-capable sports car, akin to the Porsche 911 Dakar-style coupe, making its debut at SEMA this year.
Read More: