New Renault Master Unveiled: A Sleeker, More Fuel-Efficient Van
Renault is gearing up for the launch of its next-generation vans, with the initial offering being the revamped Master van set to be unveiled by the end of November. In a bid to build anticipation for this new contender against the likes of the Ford Transit, Renault has released a teaser image that showcases a sleeker, more aerodynamic panel van silhouette.
While it still maintains its recognizable large panel van appearance, a closer look reveals a more sharply sloped windscreen and a subtly sloping roofline. Renault claims that the Master's new "Aerovan" design, coupled with an upgraded braking system, has resulted in improved efficiency. This translates into reduced fuel consumption for the combustion engine variants and a notable energy savings of up to 21 percent for the all-electric Master E-Tech, compared to the current model.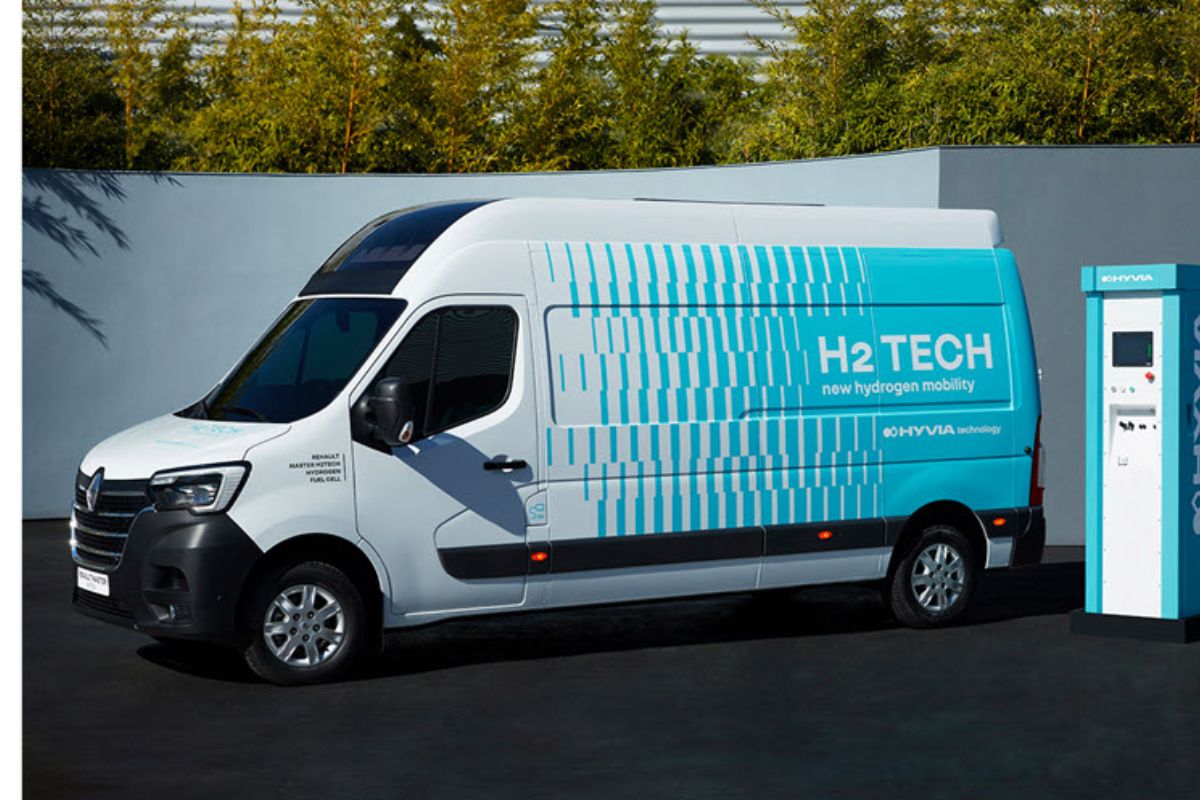 The exact impact of these changes on the driving range of the new Master E-Tech remains uncertain at this point. However, given that the current Master E-Tech can cover up to 200km on a single charge, whereas the Ford E-Transit reaches 300km, and the Fiat e-Ducato can manage up to 370km on a single charge, one can reasonably expect a significant boost in this aspect.
It is possible that the new Master E-Tech will come with a range of battery options, much like the e-Ducato and the recently unveiled second-generation Mercedes eSprinter. The eSprinter, for instance, offers three battery sizes – 56kWh, 81kWh, and 113kWh – with the largest one providing a range of 248 miles. In contrast, the current Master E-Tech is equipped with a single 52kWh battery unit that can be charged at speeds of up to 22kW, while the eSprinter and E-Transit can reach 115kW charging speeds with the right DC rapid charger.
Beyond these details, Renault has confirmed that the new Master will continue to be manufactured at the brand's Batilly plant in France. Additionally, Renault promises that this new generation of vans will be "more efficient, 100% connected, and innovative." The likely follow-up to the Master will be a new mid-size Renault Trafic, as the current model was first introduced in 2014 and underwent a mid-life facelift in 2021.
The upcoming next-generation Renault Master is scheduled for its grand reveal at the Solutrans Motor Show, a commercial vehicle-focused event taking place in Lyon, France, starting on November 21, 2023. Renault has hinted that more information about this exciting development is yet to be unveiled.
Read More: