Mercedes-AMG GT2 Pro Powers Up with Push-to-Pass Function
Mercedes-AMG's new GT2 Pro is the latest track-focused limited edition of the already powerful GT model. This race car is designed for track enthusiasts and builds upon the success of the GT2 race car in the GT2 European series.
A Track-Ready Beast
The GT2 Pro is described as a "non-homologated race car for track days," providing an exciting and unadulterated track experience. What's even more intriguing is that Mercedes offers the possibility to convert the GT2 Pro into the homologated GT2 version for official races.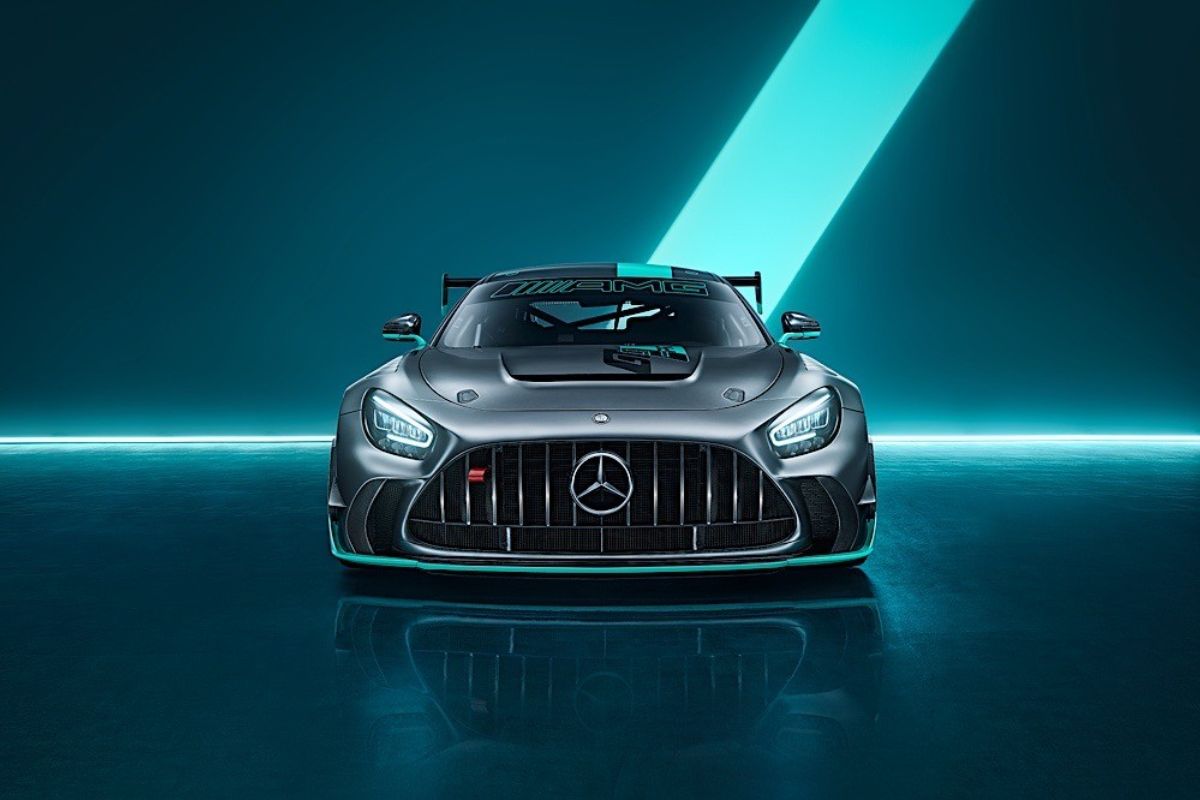 Power and Performance
Under the hood, the GT2 Pro features the same AMG-developed 4.0-liter bi-turbo V8 engine, but it unleashes an impressive 559 kW (equivalent to 751 hp) of power, a notable bump up from the GT2's 513 kW. Torque stands at a substantial 800 Nm. The added power is accessible at the push of a button on the steering wheel, known as the 'Push2Pass' feature, which temporarily increases the car's power output.
The GT2 Pro employs a sequential six-speed racing gearbox with adjusted gear ratios, mounted at the rear axle for optimal weight distribution and linked to the engine via a carbon fiber torque tube. Its aluminum double wishbone suspension, adjustable anti-roll bars, and four-way shock absorbers work in harmony to convert this increased power into formidable racing performance.
Aerodynamic Mastery
The GT2 Pro inherits the hardcore aerodynamic upgrades from the GT2. It sports a colossal swan-neck rear wing with enlarged endplates, a bespoke diffuser, and a front lip that collaboratively generate substantial downforce. The addition of hood vents assists in cooling the reengineered engine, and brake ducts ensure efficient heat dissipation. The GT2 Pro flaunts newly designed 18-inch center-lock wheels.
Racing-Optimized Interior
The interior of the GT2 Pro is all business, featuring a carbon-fiber bucket seat and a stripped-out cabin. The center console and dashboard have been revamped with a driver-centric approach. The inclusion of essential switches, like a fire extinguisher, engine cut-off switch, and fuel pump control, accompanies the removal of the AMG GT's touchscreen.
Exclusivity Comes at a Price
As expected, the GT2 Pro is a rare and costly racing machine, priced at €479,000 (approximately $791,000). However, for this investment, buyers receive a bespoke car cover and a full individualized race suit, complete with a helmet, shoes, and gloves.
The Mercedes-AMG GT2 Pro exemplifies the brand's commitment to pushing the boundaries of performance, delivering an unmatched track experience for those who seek the pinnacle of sports car engineering.
Read More:
2023 Volvo EX30 Review: A Stylish and Sustainable Small SUV

BYD Batteries to Power KG Mobility EVs

2025 Ram 1500 Ramcharger: Range King