2024 Lamborghini Urus PHEV Gets Unique Styling
Lamborghini is gearing up for the debut of its upgraded Urus SUV, which will feature a high-performance plug-in hybrid powertrain borrowed from Porsche. This move aligns with Lamborghini's electrification strategy, following the introduction of the Revuelto supercar, and precedes the hybrid Huracán replacement scheduled for late 2024. Recent sightings of the new Urus hybrid indicate a refreshed appearance and an updated interior, inspired by Lamborghini's latest mid-engined supercars.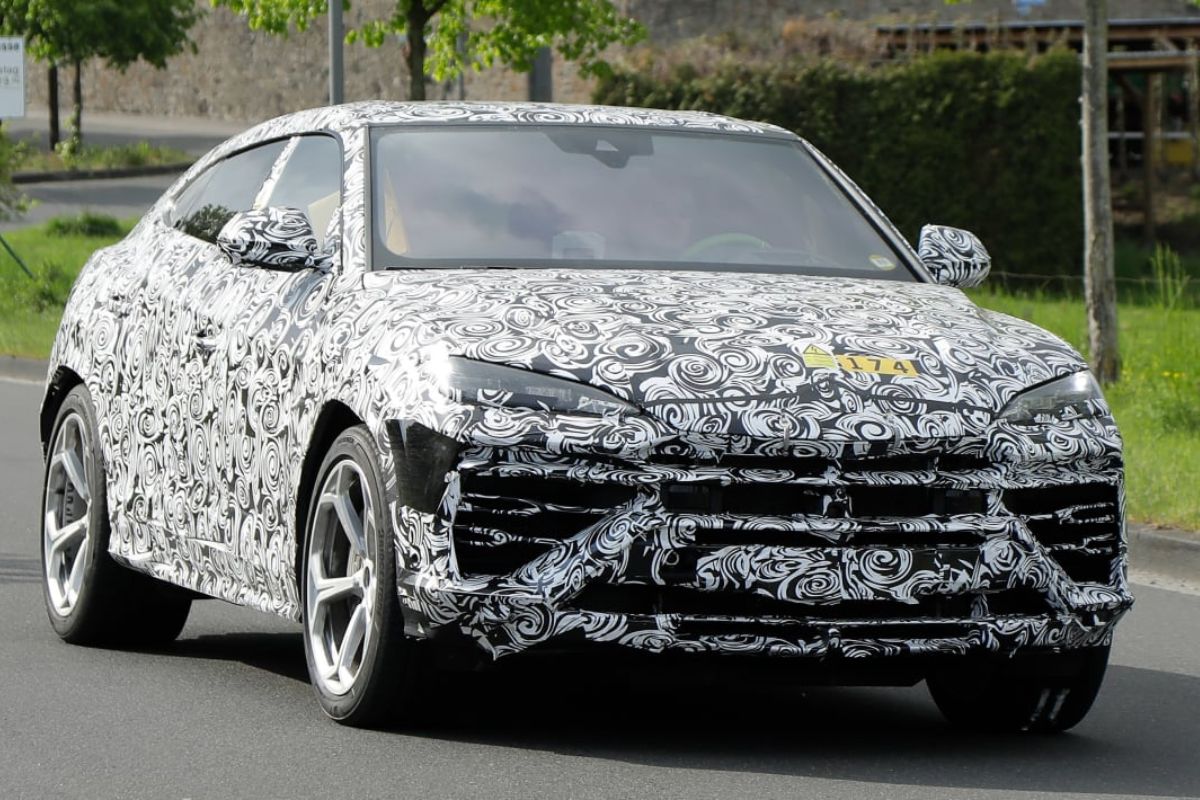 Like many offerings within the Volkswagen Group, Lamborghini's Urus plug-in hybrid system will not be entirely new. It will adapt existing technology designed for VW's MLB-Evo platform to meet Lamborghini's performance requirements. The core components are expected to include an updated version of the twin-turbocharged 4.0-liter V8 engine from the current Urus, an electric motor, and a lithium-ion battery pack. A similar powertrain is set to appear in the upcoming Porsche Cayenne Turbo S E-Hybrid flagship.
While exact power figures, battery capacity, and all-electric capabilities have yet to be confirmed, it's likely that the hybrid Urus will aim to deliver performance on par with the Urus S and Performante models, which produce an impressive 656bhp, while also improving efficiency.
The hybrid Urus will sport a distinctive appearance compared to its pure petrol counterparts, featuring new headlights and a more streamlined front bumper reminiscent of the Revuelto supercar. The primary body design remains largely unchanged, with this prototype using 22-inch wheels. The rear end may see subtle tweaks as well.
The full details of Lamborghini's hybrid SUV are expected to be revealed in the coming months. Given the sustained success of the Urus and its contribution to Lamborghini's profitability, the hybrid model is likely to further strengthen the company's financial performance.
Read More:
Audi R8 GT2: Even Wilder than Porsche's GT3 RS

Hyundai Kona Jayde Concept: The Most Stylish Electric SUV You'll Ever See!