Ford Mustang Supercharger Kit: Get 800HP and Keep Your Warranty!
At this year's SEMA show in Las Vegas, Ford has introduced an exciting factory-developed supercharger kit for the new Mustang. This kit, originating from Ford's Performance Parts division, is designed to significantly enhance the power of the S650 Mustang GT, specifically when equipped with the 5-liter 'Coyote' V8 engine, which is standard in the GT. An additional kit tailored for the Dark Horse variant will also be made available soon.
The centerpiece of this kit is a substantial 3-liter Whipple twin-screw supercharger, and it includes all the necessary installation and cooling components. A notable improvement to the standard Mustang's setup is the dual intake system, which has been adapted with a new dual intercooler system to effectively regulate engine temperatures. Moreover, there's an oversized heat exchanger, a high-flow intercooler pump, an integrated intercooled air-bypass system, a new 92mm throttle body, and a 120mm intake system.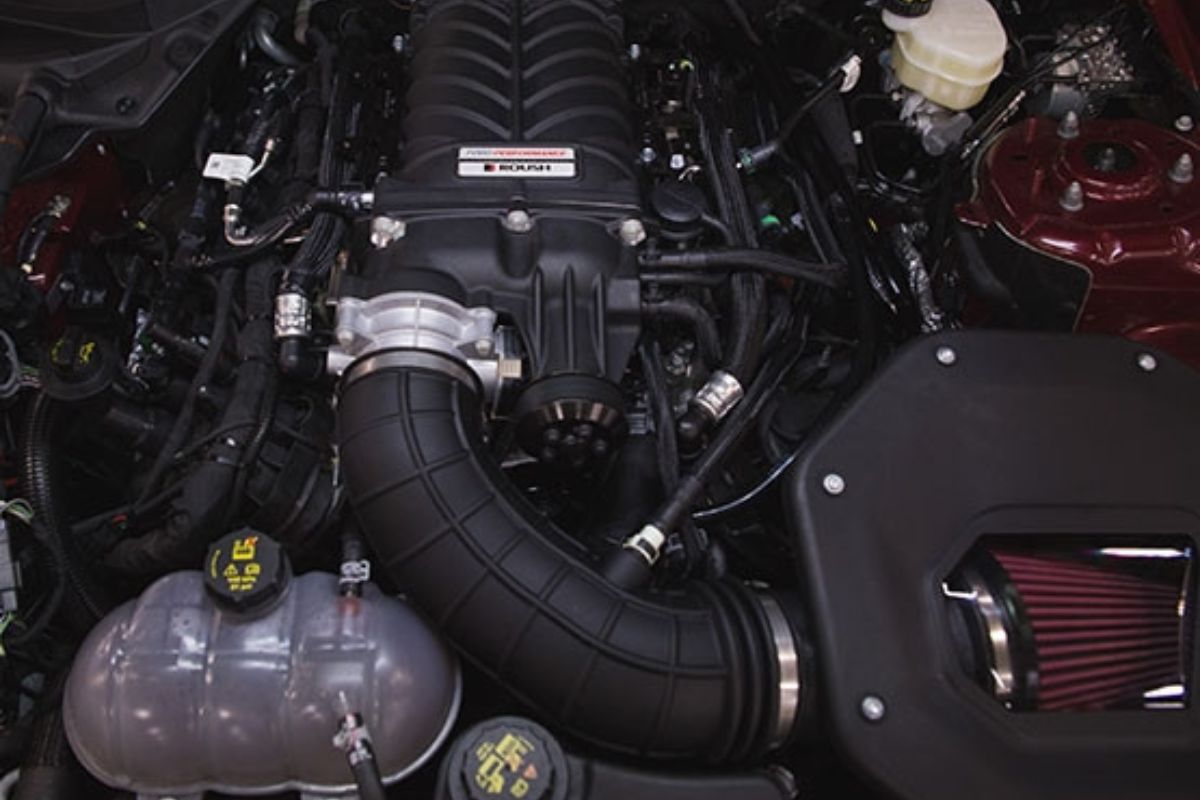 With the increased air being delivered to the engine, the fuel injection system has also been upgraded, featuring billet aluminum fuel rails and much larger high-flow dual beam fuel injectors. To optimize the supercharger's performance, the kit includes a Tomahawk V2 flash tool with data logging capabilities.
While specific power and torque figures haven't been disclosed yet, Ford confidently states that the supercharger kit will deliver 'at least' 597kW, a remarkable 224kW more than a standard Mustang GT.
What's particularly impressive about this new supercharger kit is that it comes with a three-year, 36,000-mile (approximately 58,000km) warranty. It is compatible with both the standard six-speed manual and ten-speed automatic transmissions. Ford has rigorously tested it to meet their durability standards, and it can be installed by any Ford dealer throughout the United States.
Unfortunately, this system is not currently available for international markets, including Australia, but it is set to hit the USA in early 2024. Ford enthusiasts in the US will soon have the opportunity to take their Mustang GT to a whole new level of performance with this exciting supercharger kit.
Read More: