Audi R8 GT2: Even Wilder than Porsche's GT3 RS
The legendary Audi R8 supercar is bidding farewell this year, but not before Audi's long-term tuning partner, Abt Sportsline, gives it a final hurrah with a hardcore variant. This new Abt model, which has already been spotted undisguised, is likely to be a road-legal version of the R8 GT2 that was unveiled in 2020.
The Audi R8 has a storied history in racing, with the current model (in LMS race trim) achieving victories at prestigious events like the Nurburgring 24hr, ADAC GT Masters, and the 24 Hours of Spa. The Abt creation is distinguishable by the 'Abt Sportline' badging on the number plates and is expected to be produced in limited quantities, with rumors suggesting that no more than 100 examples will be built, mostly in left-hand drive configuration.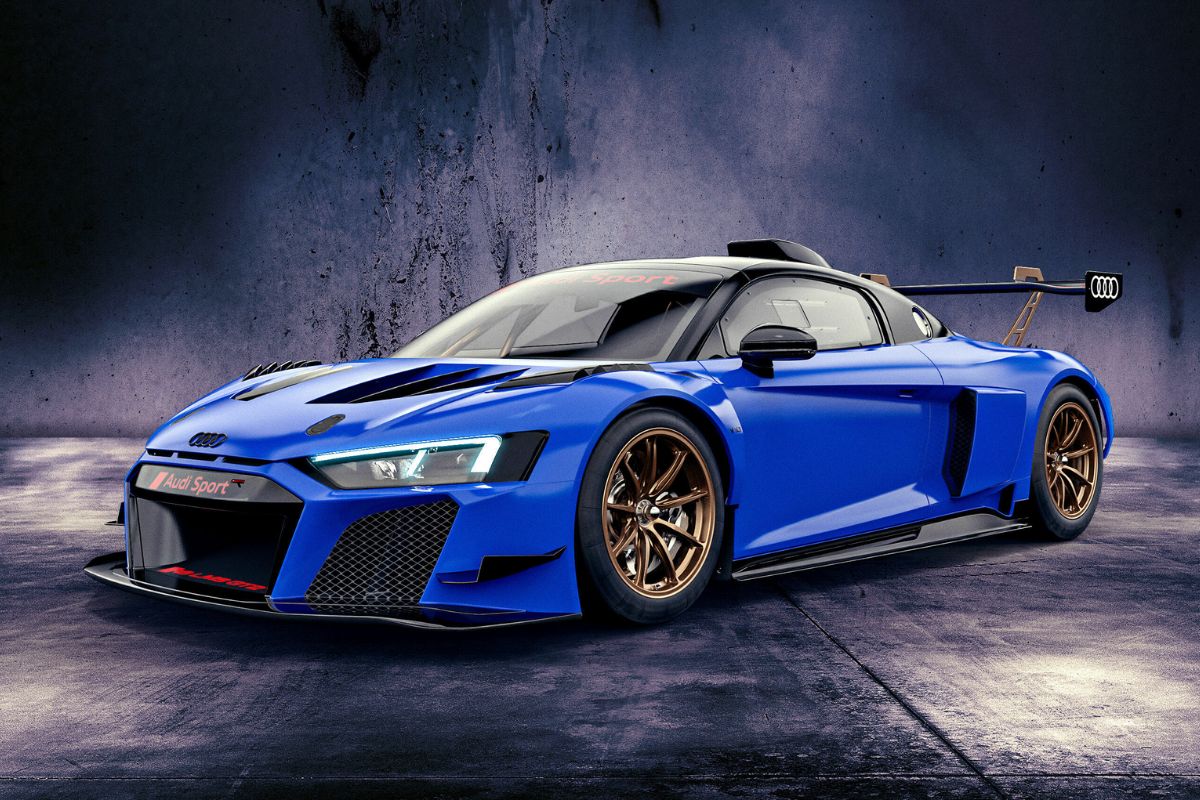 In terms of performance, Abt might employ the GT2's drivetrain for this special R8. The final R8 by Audi was the V10 GT RWD, boasting 456kW of power. In contrast, the GT2 utilizes a tuned version of the 5.2-liter V10 engine, delivering 477kW and over 550Nm of torque, while still sending power exclusively to the rear wheels. The GT2 employs a seven-speed double-clutch automatic transmission and is notably 220kg lighter than the GT RWD, thanks to a stripped-down interior and the use of carbon fiber components.
From an external perspective, the Abt R8 appears nearly identical to the GT2 race car. Compared to the standard R8, it features a longer, wider, and taller profile, partly due to the central air intake. The front end is characterized by a substantial splitter, side fins, and additional hood vents. The side windows seem to be constructed from lighter perspex material, and the extended wheel arches house center-lock wheels with a slightly different design compared to the GT2.
Other noteworthy exterior elements include an extra side air intake, a prominent swan-neck spoiler at the rear, a redesigned engine cover, and a bespoke exhaust system with high-mounted tips. The race car's Brembo brakes have also made their way into this creation.
While the test car sports a number plate, it's safe to assume that Abt's creation won't stray too far from its track-oriented roots once it goes on sale, given its hardcore nature.
Must read some of our recent post before proceeding further-