2024 Suzuki Swift Production Model Looks Identical to Concept
The fourth-generation Suzuki Swift has been officially unveiled in Japan, following its earlier appearance as a concept at the Tokyo Motor Show. These latest images reveal that the production version of the Swift, set to launch in 2024, closely resembles the concept car.
Suzuki Japan's news website showcased the production-ready Swift, which remains virtually unchanged from the concept. The design retains the familiar rounded supermini shape that Suzuki has been known for over the past two decades.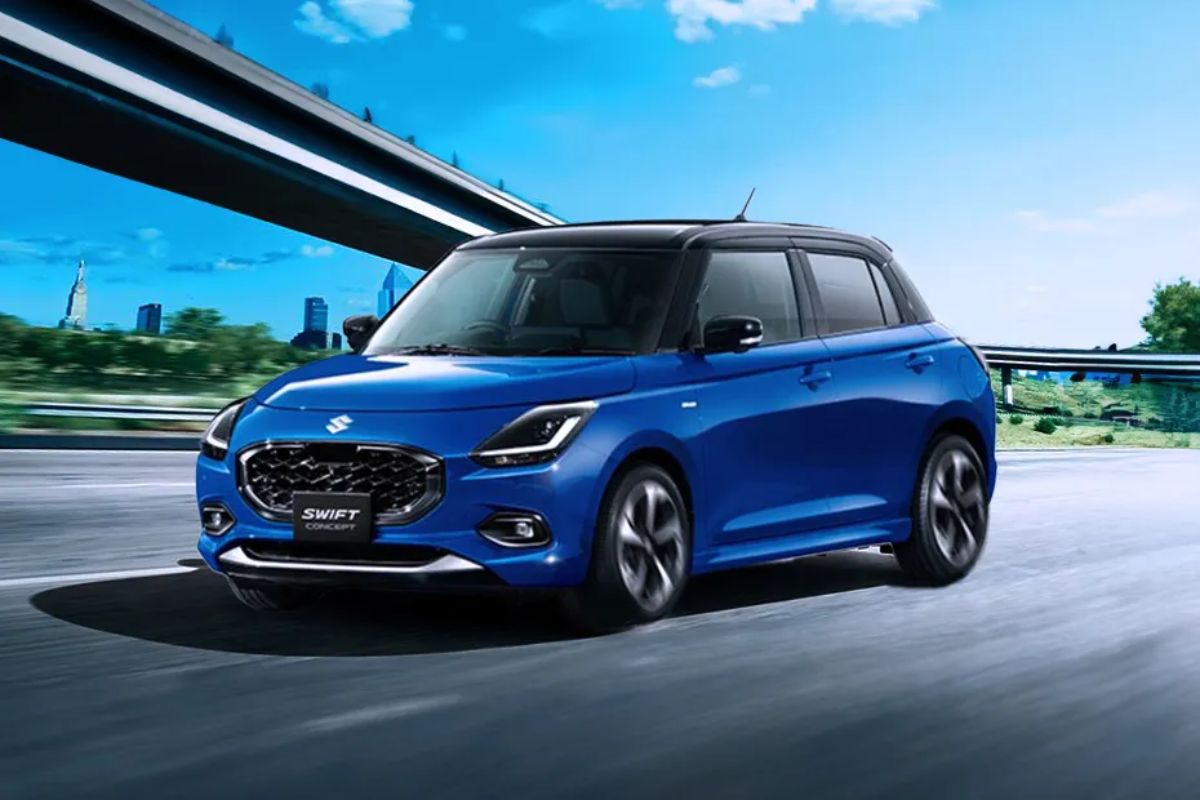 The new Swift exhibits an evolutionary design approach, with features like the 'floating roof' achieved by blacking out the A-pillar, curved edges, and a sleek clamshell-like bonnet. The rear of the car boasts lights similar to the current model, a roof spoiler, and a rear-view camera.
Inside the cabin, there's a revised dashboard layout that includes a new nine-inch touchscreen equipped with an infotainment system compatible with Apple CarPlay and Android Auto. Below that, you'll find physical climate control switches and USB charging ports. While a new set of driver instruments is introduced, the steering wheel and gear lever remain the same as in the previous model.
The fourth-generation Swift comes with a new 1.2-liter three-cylinder petrol engine coupled with a CVT gearbox, which Suzuki claims enhances both quietness and fuel efficiency. Additionally, it features mild-hybrid power from an integrated starter generator, and in the Japanese models, customers have the choice of two-wheel drive or all-wheel drive.
The new Suzuki Swift is expected to arrive in Australia next year, with the initial price likely to be higher than the entry-level price of the current model.
Read More: