2024 Porsche Panamera Unveiled with Sleek New Interior
The new third-generation Porsche Panamera is set to make a grand entrance at the end of November, showcasing a refreshed and more futuristic interior design for Porsche's flagship sedan. This comes at a time when the Panamera faces competition not only from traditional combustion-engine vehicles but also from an increasing number of full-electric rivals.
Let's delve into the opulent interior of the Panamera, where technology takes center stage. Positioned directly in front of the driver is a brand-new 12.6-inch curved display, which can be complemented by an optional head-up display. The driver's display is highly adaptable, capable of switching from the traditional five-dial setup to a full navigation screen and everything in between.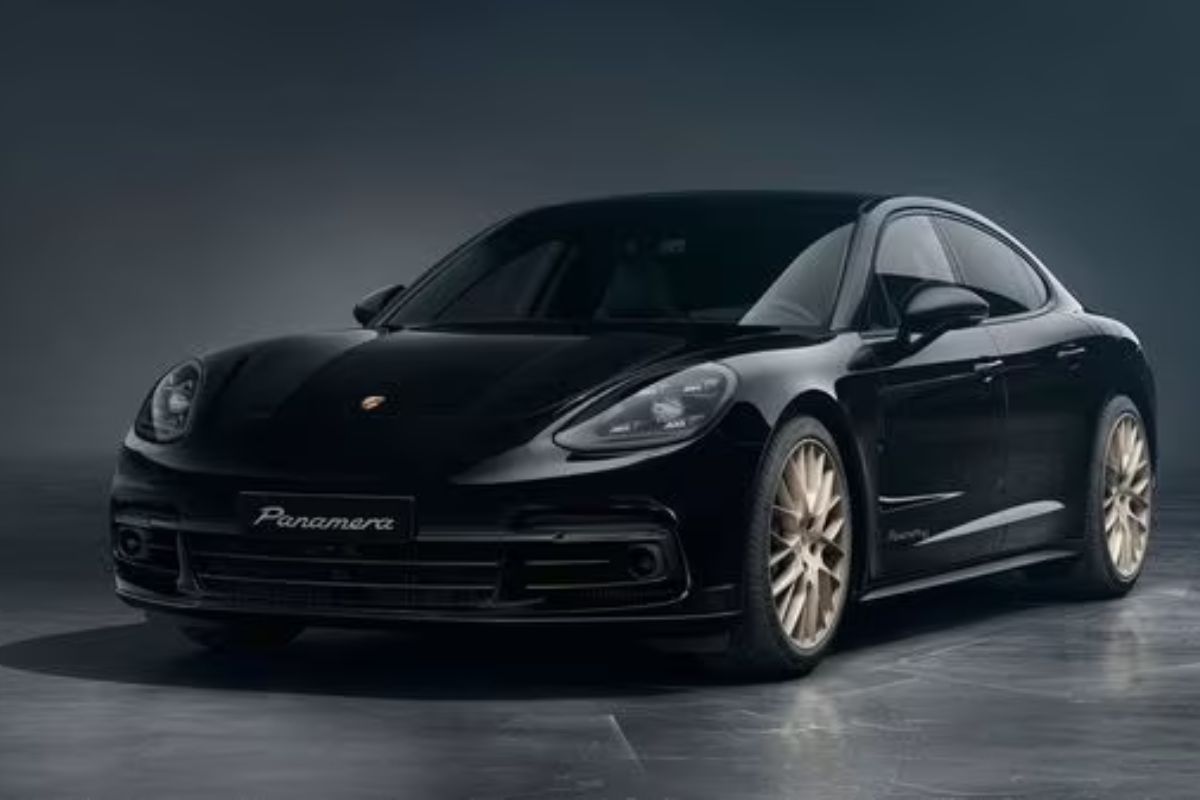 In addition to this, there's the familiar 12.3-inch central touchscreen and the option for a passenger display integrated into the main dashboard, now elegantly finished in glossy black across its entire facade. Both screens employ a user interface akin to the one found in the Cayenne, and, from our experience, they function exceptionally well, featuring intuitive menus and swift processing.
To maximize space on the Panamera's center console, Porsche has relocated the drive selector to the upper dashboard, much like the Taycan and the new Cayenne. The controls for heating and ventilation, previously managed by a gear lever, now combine touch-sensitive and physical elements. Porsche has skillfully employed ambient lighting and premium materials to maintain the Panamera's characteristic ultra-premium ambiance, placing it on a higher level compared to competitors like Audi or Mercedes.
While we had the privilege of an early preview of the car, we must admit that the available space is somewhat underwhelming given the car's generous dimensions. However, Porsche's artful equilibrium between luxury and modern design remains unmatched. In the rear, headroom may feel somewhat constrained, particularly with the dual-pane glass roof option. Opt for the four-seat configuration, and Porsche will provide rear passengers with a touchscreen, granting access to features like ambient lighting and ventilation.
For the first time, Porsche will offer a leather-free interior option, combining Porsche's Race-Tex fabric and inserts with the distinctive 'Pepita' pattern. This joins the traditional leather finishes, available in both solid and bi-color designs, along with additional trim choices, including matte-finished woods and carbon fiber.
We'll have to wait a few more weeks to see the Panamera in its entirety, and we anticipate the debut of updated powertrains and a sophisticated new active suspension system that has already been teased.
Read More:
New Renault Master Unveiled: A Sleeker, More Fuel-Efficient Van

2025 Ram 1500 Drops V8, Adds Luxury Tungsten and Off-Road RHO Trims