Volkswagen Golf GTI Mk8.5 spied at the 'Ring: Hot hatch gets a refresh
Volkswagen aims to reestablish its standing in the hot hatch category with the upcoming Mk8.5 GTI, scheduled to coincide with the Golf's comprehensive update next year. Recently spotted on the Nurburgring with minimal camouflage, this refreshed hot hatch is anticipated to rekindle some of the excitement that waned with the introduction of the current Mk8 Golf.
The prototype seen in the images likely shares key changes with the standard Golf, including subtly revised headlights, new bumpers, and an updated interior interface already featured in the new Passat and Tiguan. However, it's the potential chassis modifications that will pique the interest of GTI enthusiasts.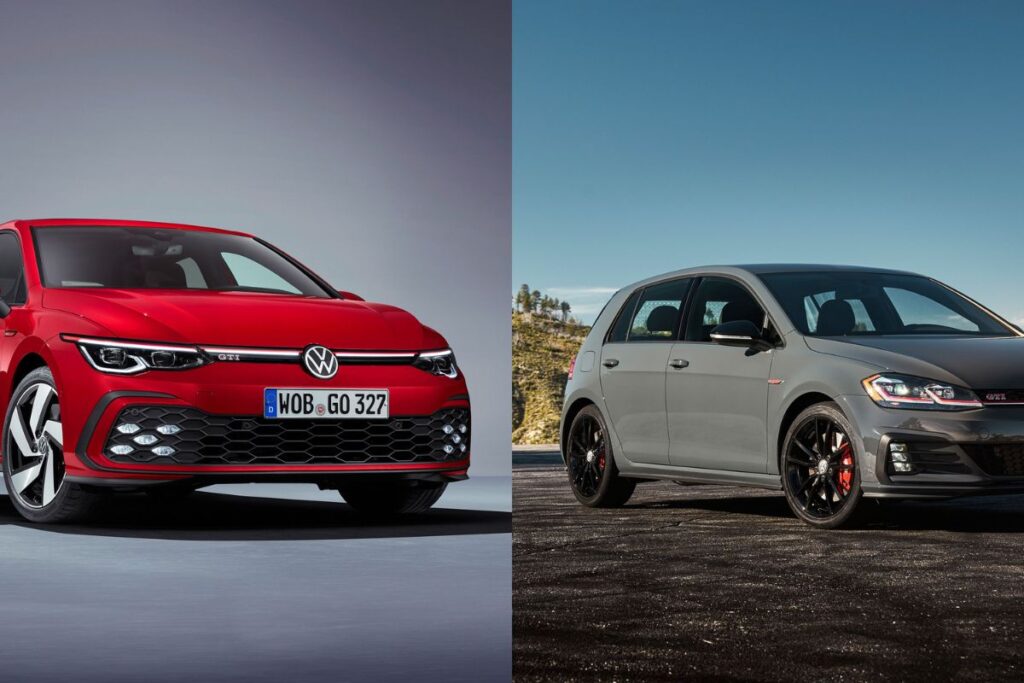 Beneath the hood, the expectation is that the EA888 turbocharged 2.0-liter four-cylinder engine will continue to drive the front wheels. The current GTI offers 180kW and 370Nm of torque, with the more potent Clubsport variant boosting those figures to 221kW and 400Nm. Any improvements in this area will be confirmed later, but it's worth noting that the prototype seen here is a base GTI, apparent from its understated front brakes.
The transmission setup may also undergo alterations, with the six-speed manual likely to be discontinued due to low demand and stricter emissions regulations. Instead, a seven-speed dual-clutch transmission will be available throughout the range, accompanied by an electronically controlled limited-slip differential to enhance cornering traction.
Volkswagen has been hinting at a new DCC Pro adaptive suspension system in its other models, and this technology could be adapted for the GTI. DCC Pro utilizes a dual-valve adaptive damper that enables precise control over both compression and rebound within its adjustability range. While the existing single-valve DCC dampers already offer different calibrations for various driving modes, the DCC Pro system provides an additional 16 increments of adjustability. Access to this system may be expedited with the introduction of Volkswagen's new rotary controller, as seen in the Tiguan.
The GTI is expected to debut alongside the broader Golf 8.5 update early next year, coinciding with the iconic hatchback's 50th anniversary. While this milestone might call for a special edition, it's also plausible that this updated Golf GTI will serve as the final petrol-powered model before transitioning to an all-electric powertrain in the next generation.
You can also check out the news automobile we covered previously: