VinFast Eyes Ford Chennai Plant for India Entry
Vietnamese car manufacturer VinFast is actively considering potential sites for its manufacturing operations in India. Among these considerations, the company has commenced preliminary discussions about potentially utilizing the Ford India factory located in Chennai. While these talks are in their initial stages, this recent development holds great potential for the Indian automotive industry. Here are the key points to understand this trending news: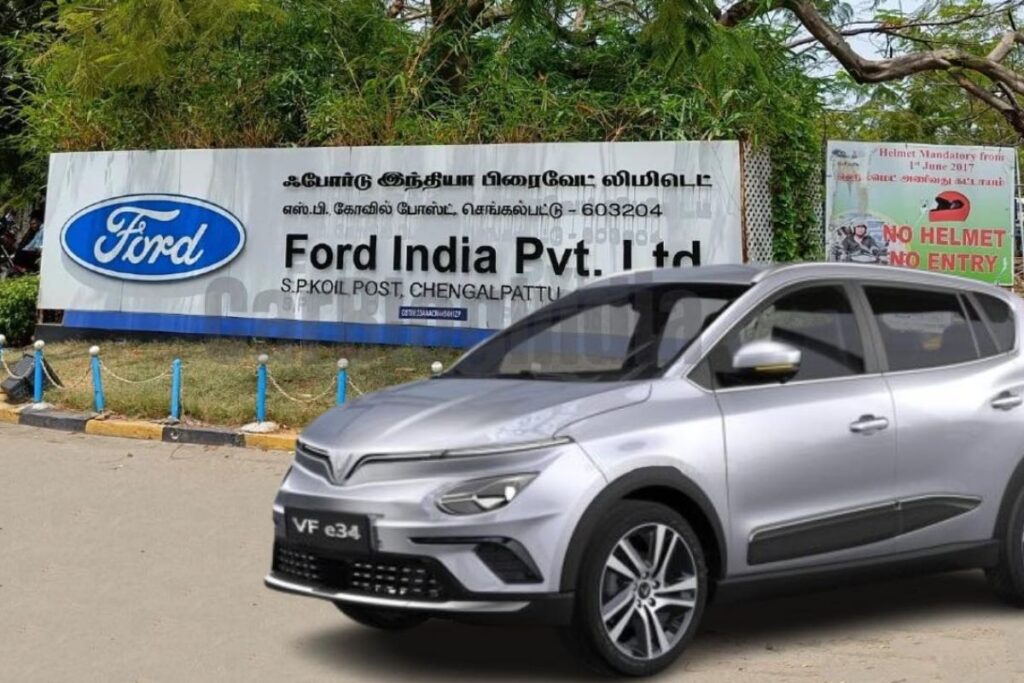 VinFast's Exploration of Indian Manufacturing:
Vietnamese electric vehicle manufacturer VinFast is actively exploring the possibility of using the Ford India factory in Chennai as part of its global expansion strategy.
VinFast's initial approach in India involves starting with fully assembled imports and knocked-down kits before eventually transitioning to local manufacturing units in the coming years.
Response from Ford: Ford's spokesperson responded to VinFast's interest in the Chennai plant by stating that they are still exploring alternatives for the Chennai plant and have nothing further to add at this stage, according to informed sources.
Capacity Consideration: The Ford Chennai plant has the capacity to produce up to 210,000 units, but VinFast plans to establish a more scaled-down operation to align with the evolving electric vehicle market in India. Acquiring the existing Ford factory is seen as a cost-effective alternative to building a new facility.
India as an Export Hub: VinFast sees India not only as a domestic market but also as a crucial export base, especially for right-hand drive markets in the latter part of this decade. This strategic move reflects VinFast's commitment to the Indian market and its active contribution to India's evolving automotive landscape.
Tamil Nadu's Appeal: Tamil Nadu's mature automotive component ecosystem and its rapidly growing electric vehicle components manufacturing sector make it an attractive location for VinFast's manufacturing plans.
Production Capacity Goals: VinFast's goal in India is to establish a manufacturing facility with a capacity to produce a minimum of 100,000 units. Their strategy includes initially targeting the high-end market with fully imported vehicles and later expanding into the core B-segment, expected to drive significant volumes.
Global Success and Portfolio: VinFast has achieved remarkable success in Vietnam and expanded to the United States and Europe. Their electric vehicle portfolio includes models such as the VF e34, VF 8, VF 5, and VF 9, showcasing their commitment to sustainable mobility.
Cost-Effectiveness: The recent sale of Ford's Sanand factory in Gujarat to Tata Motors at a competitive price underscores the potential cost-effectiveness of VinFast's acquisition of the Chennai plant. However, negotiations for this move require careful consideration of worker settlements.
CONCLUSION
In conclusion, VinFast's consideration of the Ford Chennai factory marks a significant and ambitious foray into the Indian market. Their intentions go beyond establishing a domestic presence; they aim to position India as a vital export hub and take advantage of Tamil Nadu's robust automotive ecosystem to support their manufacturing goals, all while maintaining cost-effective strategies. Ford's response offers a glimpse into the ongoing discussions regarding the fate of the Chennai plant. The final decision by VinFast holds the promise of more exciting developments for Indian electric vehicle enthusiasts in the near future, making this situation one to watch closely.
You can also check out the news automobile we covered previously: