Toyota's New Baby Lunar Cruiser EV Concept: The FJ40 Goes to the Moon!
After half a century in California, Toyota's esteemed design studio, CALTY Design Research, located in El Segundo, is taking a forward-looking approach to envision the next 50 years. To provide a glimpse into their vision for the future, the studio's U.S. employees were tasked with a creative project.
For this forward-looking endeavor, they turned their gaze skyward, to the moon. Inspired by Toyota's collaboration with the Japanese Aerospace Exploration Agency, CALTY decided to embark on a playful exploration of space, resulting in the creation of the "Baby Lunar Cruiser" (BLC).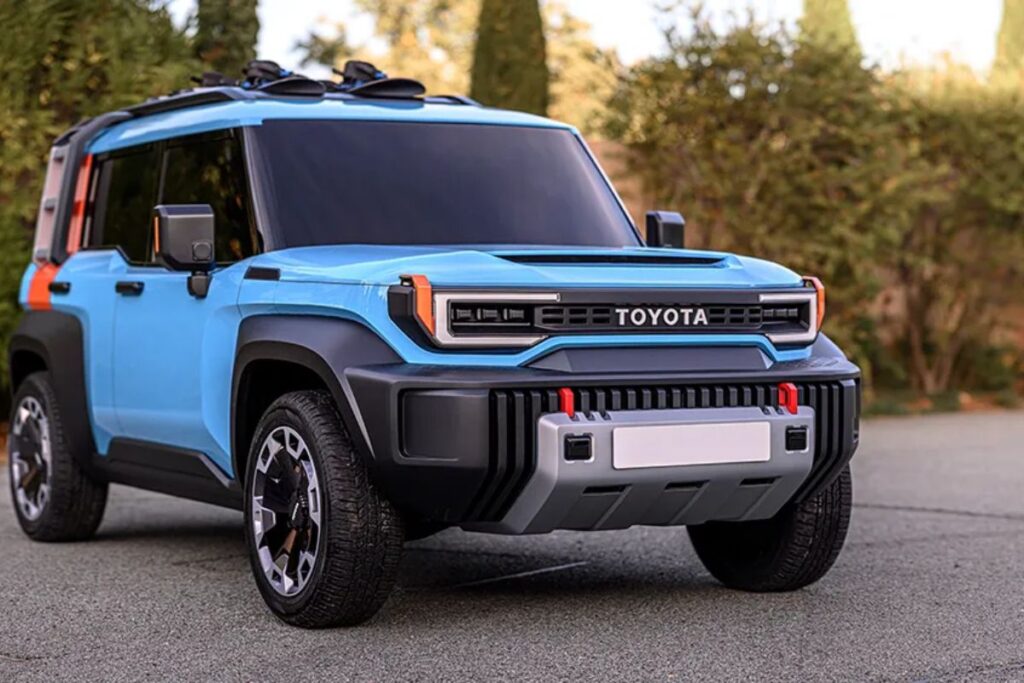 The BLC draws upon elements from the actual Lunar Cruiser concept while weaving in Toyota's rich history. Design cues reminiscent of the FJ40 Land Cruiser, such as the distinctive grille with the "TOYOTA" script, pay homage to the brand's off-road legacy.
However, the BLC isn't purely retro. It features a prominent glass canopy that not only provides exceptional outward visibility but, in conjunction with its compact size, equips the vehicle to confidently tackle a variety of terrains. The panoramic augmented reality dashboard display and airless tires with in-wheel electric motors are designed to assist astronauts in navigating diverse landscapes.
Inside, the BLC boasts spaceframe seats and M.O.L.L.E. panels, ensuring high adjustability. This adaptability allows the crew to prepare the vehicle for any adventure they may encounter. While the BLC project is a playful exploration by CALTY, it encapsulates the spirit of exploration and courage that initially drew Toyota to California when it established the design studio in 1973.
Kevin Hunter, the president of CALTY, notes that California's vibrant atmosphere, characterized by youthful innovation, a thriving car culture, and the glamorous film industry, served as the inspiration for the studio's innovative designs and trendsetting work. He emphasizes CALTY's ongoing mission for the next five decades: to explore, innovate, and inspire. According to Hunter, "We are excited to continue pushing boundaries in automotive design."