Toyota IMV 0: The Hilux of the Future
Toyota's latest concept, the IMV 0, is a versatile pick-up truck that offers owners the opportunity to shape their own mobility solutions. Drawing inspiration from the classic FJ40 Land Cruiser, this Hilux-sized concept will be showcased at the Tokyo Motor Show. It can be configured in various body styles, such as a motorhome for safaris, a mountain-rescue ambulance, a street-food stall, and a rugged off-roader.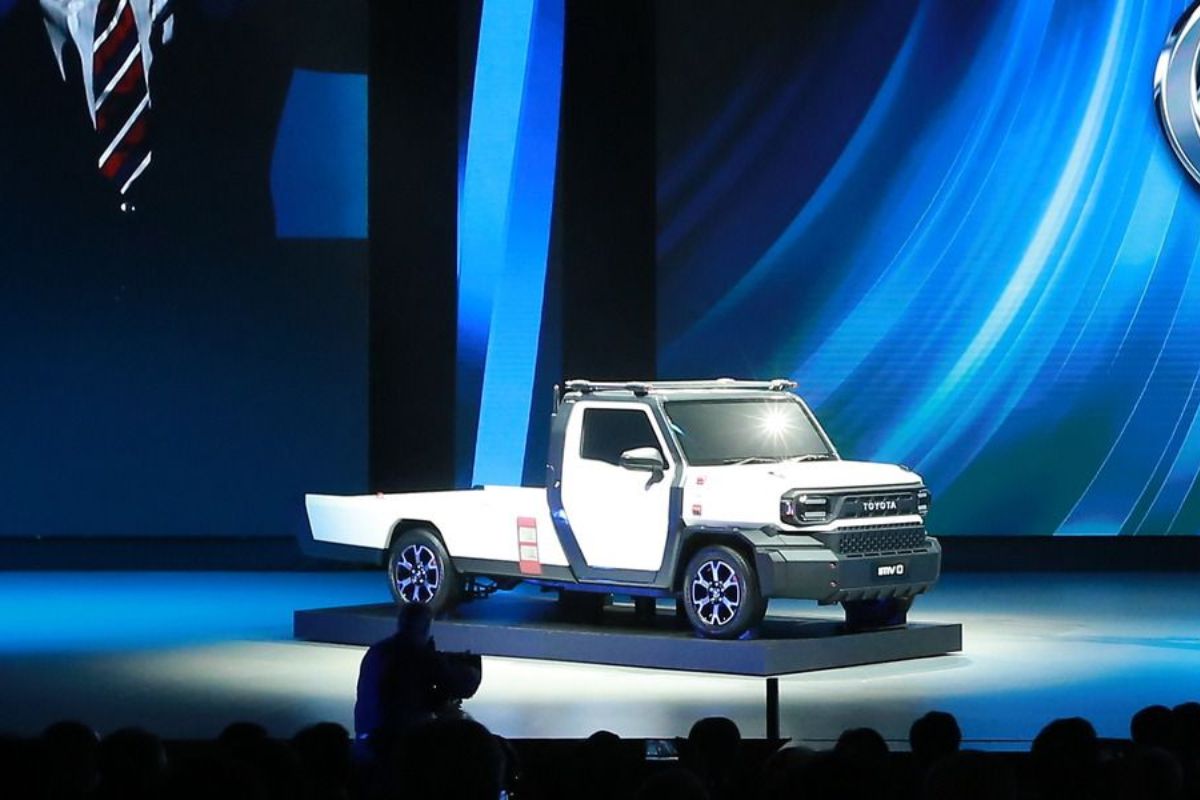 Based on the IMV platform, designed for localized production of vehicles worldwide, the IMV 0 follows the philosophy of providing faster and more cost-effective development for specific markets. This platform is currently used for the Toyota Hilux, Fortuner (SUV variant of the Hilux), and Innova (a high-riding MPV).
The IMV 0 introduces the next step in this philosophy with a basic single-cab chassis and a flat rear bed that can be easily customized using conventional bolts, offering limitless customization possibilities.
Considering that the current-generation Hilux is eight years old and nearing replacement, the IMV 0's design could offer a glimpse into the functionality of the next-generation Hilux. While specific powertrain details are yet to be disclosed, it is anticipated that the IMV 0 will support a range of petrol and diesel engines similar to the current Hilux, along with the potential for a plug-in hybrid or battery-electric powertrain.
Read More:Cupra Urban Rebel Concept Price in India, Colors, Mileage, Top-speed, Features, Specs and More
Toyota IMV 0 Concept
Overview
– A versatile pick-up truck concept
– Offers owners the flexibility to customize their vehicles
– Inspired by the classic FJ40 Land Cruiser
– Displayed at the Tokyo Motor Show
Body Styles
– Motorhome for safaris
– Mountain-rescue ambulance
– Street-food stall
– Rugged off-roader
Platform
– Built on the IMV platform
– Designed for localized global production
– Currently used for Toyota Hilux, Fortuner, and Innova
Customization
– Features a basic single-cab chassis
– Flat rear bed for easy customization with conventional bolts
– Offers limitless customization possibilities
Next-Generation Hilux
– IMV 0 design may hint at the next-gen Hilux functionality
– Current-generation Hilux is due for replacement soon
Powertrain
– Specific powertrain details not yet disclosed
– Expected to support a range of petrol and diesel engines
– Potential for a plug-in hybrid or battery-electric powertrain