Toyota FT-3e Electric SUV Concept Revealed
Toyota has provided a glimpse of its forthcoming FT-3e concept, an electric SUV aimed at rivaling the BMW iX electric SUV. This concept offers a bold preview of a new electric 4×4 that signifies a significant shift for Toyota, aiming to be more than just a mode of transportation.
The FT-3e concept will be unveiled at the Tokyo Motor Show on October 26, alongside the FT-Se sports car. It previews a striking five-seat 4×4 with a design language unique to Toyota's electric vehicles.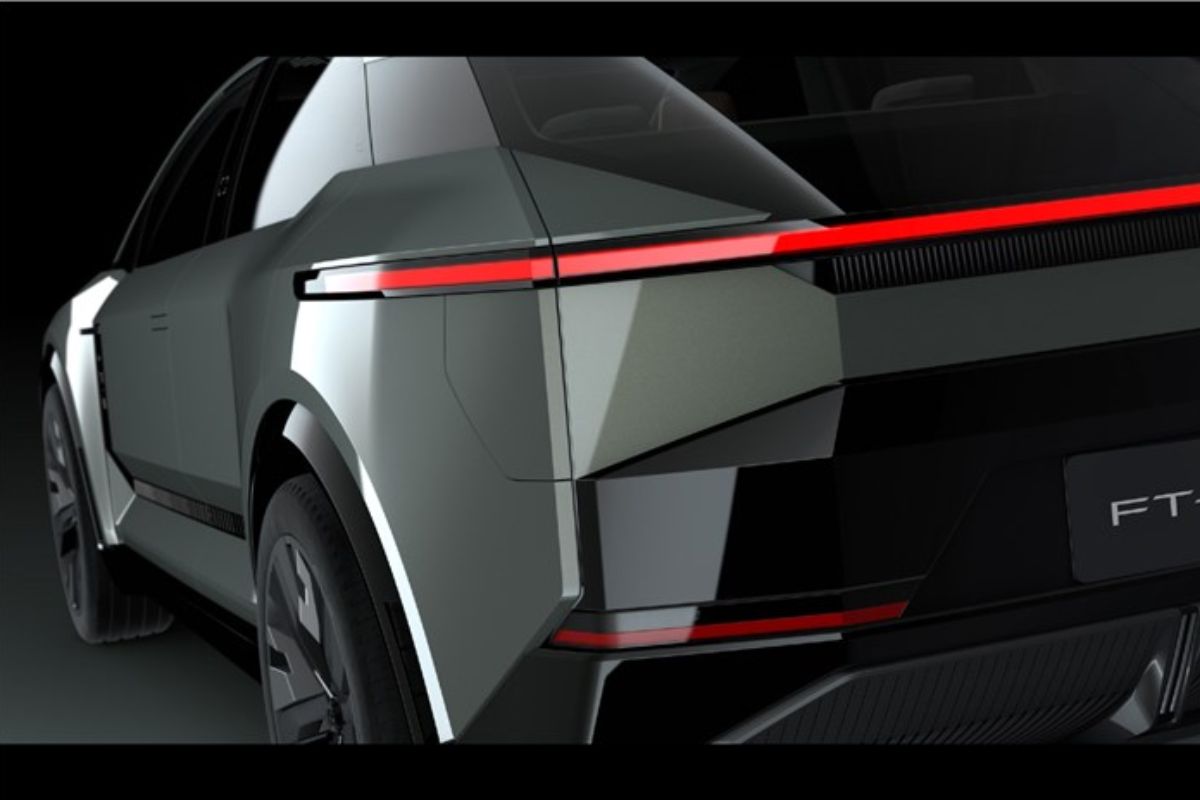 AI played a pivotal role in creating the vehicle's eye-catching design, focusing on simplicity and aerodynamic efficiency. The design features clean lines, a prominent beltline reminiscent of the Land Rover Defender, a bumper-width rear light bar, squared-off panels, and distinct alloy wheels that match the bodywork's color.
On the exterior, digital displays provide information to the driver as they approach the vehicle, including battery charge status, cabin temperature, and air quality. The vehicle also boasts a unique light pattern along the door sills, expected to be exclusive to Toyota's electric SUVs.
The vehicle's battery technology plays a crucial role in optimizing aerodynamics, with a reduction in battery height from 150mm (as seen in the bZ4X) to 120mm for improved efficiency.
Toyota envisions the FT-3e as a "lifestyle partner," focusing on providing a stress-free driving experience and enabling personalization of ride quality and local area information through the infotainment system. Over-the-air updates for the infotainment system are expected as well.
The vehicle's production and on-board technologies align with Toyota's commitment to reducing carbon emissions by 35% by 2030. This electric SUV will join Toyota's lineup as its second electric SUV after the bZ4X, contributing to the brand's goal of selling 1.5 million EVs annually by 2026.
While details like range remain undisclosed, Toyota is working on a next-generation lithium-ion High-Performance battery pack that offers up to 1000km of range and is 10% cheaper to produce. These batteries are anticipated to be used in 1.7 million of the 3.5 million BEVs Toyota aims to sell globally by 2030. The models using these batteries will be designed to be lighter and more aerodynamic to maximize efficiency.
Read More: