Tata Harrier EV Unveiled with Impressive Range and Affordable Price
At the 2023 Auto Expo, Tata Motors has revealed a glimpse of the concept version of the Tata Harrier EV's design. The company is actively developing this concept, and from the images, it appears to include a closed grille, LED headlamps, and LED daytime running lights.
The images also showcase EV badges on the fenders, new door handles, body cladding, and large alloy wheels. Additional features comprise rear LED lights, a touchscreen infotainment system, an electronic parking brake, and a fresh twin-spoke steering wheel. Anticipated to deliver a range of 400 to 500 kilometers, the Tata Harrier EV is poised to make a significant impact.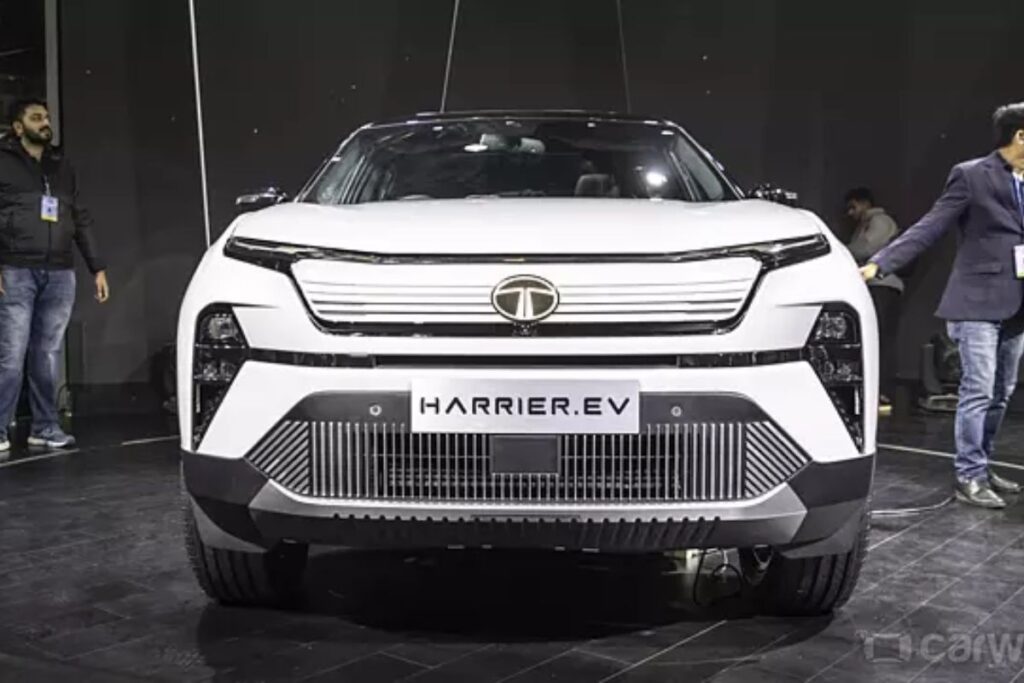 Features of the Tata Harrier EV
Closed grill
LED headlamps and LED daytime running lights
EV badges on fenders
Fresh door handles
Body cladding
Large alloy wheels
Rear bumper with real LED lights
Touchscreen infotainment system
Electronic parking brake
New twin spoke steering wheel
360-degree camera
Wireless charger
Digital instrument cluster
ADAS (Advanced Driver Assistance Systems)
Panoramic sunroof
Automatic climate control
Tata Harrier EV Battery Pack and Launch Date
The Tata Harrier EV is likely to be equipped with either a 50kWh or 60kWh battery pack, providing a substantial range of approximately 400 to 500 kilometers. Although there has been no official confirmation, it is speculated that Tata Motors may introduce the electric variant of the Tata Harrier to the market by 2025. This information has been sourced from various social media platforms.
Read More: