Suzuki Swift Facelift Set to Debut at Tokyo Motor Show
Suzuki is preparing to make a series of exciting reveals at the 2023 Tokyo Motor Show, including hybrid cars, EVs, and future mobility solutions. One of the highlights will be the unveiling of a new Suzuki Swift, showcasing subtle styling updates such as a new grille design and fresh headlights. While currently a concept, it is expected to offer a glimpse of the facelifted supermini coming in 2024. The design features a clamshell bonnet, pronounced shoulder line, and distinctive two-tone roof.
Additionally, Suzuki will present an updated version of the eVX, an electric car concept introduced earlier at Auto Expo 2023 in India. The eVX, now featuring an evolved design, will have its interior revealed at the Tokyo show. Suzuki promises a "true Suzuki SUV driving experience" with advanced electronically-controlled 4×4 technologies.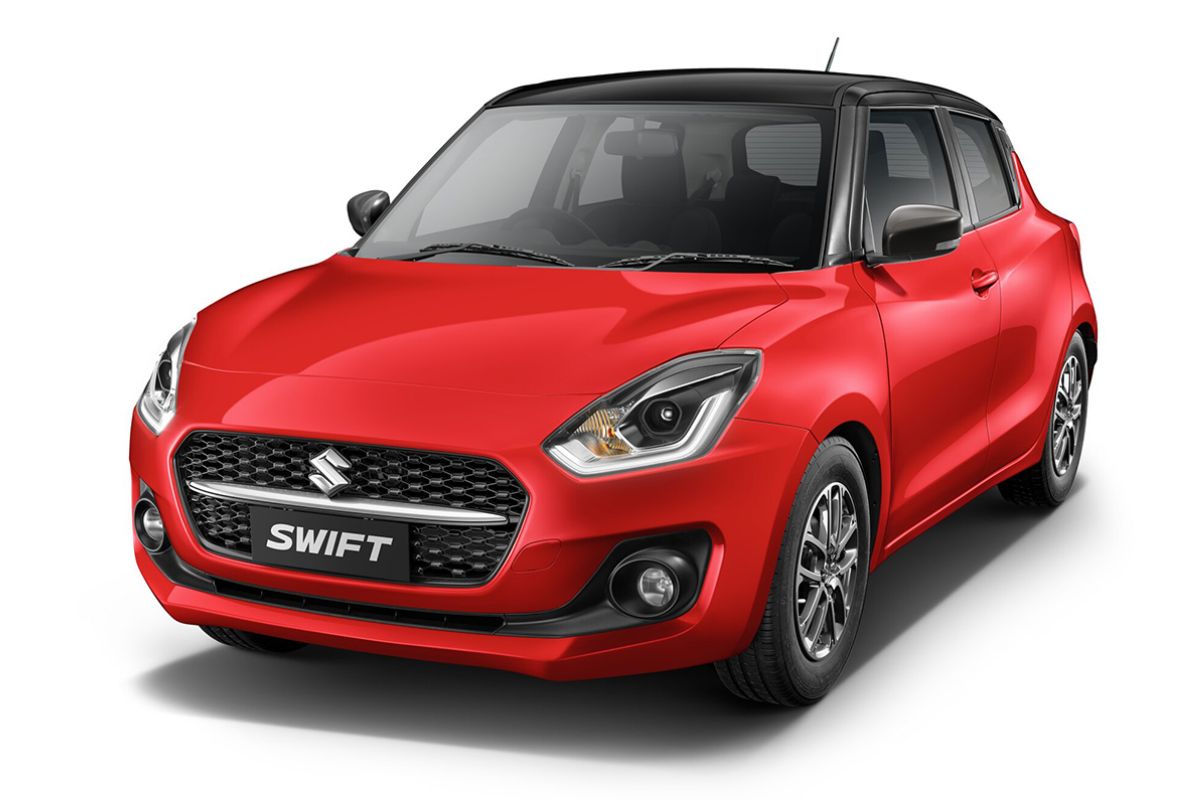 The Suzuki eWX, a small electric concept adhering to Japan's Kei car regulations, will also be showcased. Compact and user-friendly, it offers a 230km range, making it ideal for daily life in Japan's compact urban settings.
Suzuki will introduce several Kei car concepts tailored for the Japanese domestic market, including the Spacia Concept, Spacia Custom Concept, and the e EVERY CONCEPT – a compact battery-electric van developed in collaboration with Toyota. The latter comes with vehicle-to-grid (V2G) technology and a claimed 200km range.
Furthermore, Suzuki's stand will feature various mobility solutions, including a motorized wheelchair and MOQBA, a four-legged device capable of climbing steps. Prototype mopeds and the Suzuki GO!, a joystick-operated rideable walking frame, will also be on display.
| Reveals and Highlights | Details |
| --- | --- |
| New Suzuki Swift Concept | – Subtle styling updates with a new grille design and fresh headlights |
| | – Preview of the facelifted supermini expected in 2024 |
| | – Features a clamshell bonnet, pronounced shoulder line, and a distinctive two-tone roof |
| Updated eVX Electric Car Concept | – Originally introduced at Auto Expo 2023 in India |
| | – Evolved design with the interior to be revealed at the Tokyo show |
| | – Promises a "true Suzuki SUV driving experience" with advanced electronically-controlled 4×4 technologies |
| Suzuki eWX Electric Concept (Kei Car) | – Conforms to Japan's Kei car regulations |
| | – Compact and user-friendly, offering a 230km range, suitable for urban living in Japan |
| Kei Car Concepts for Japanese Market | – Spacia Concept, Spacia Custom Concept, and e EVERY CONCEPT |
| | – e EVERY CONCEPT: Compact battery-electric van developed in collaboration with Toyota, featuring vehicle-to-grid (V2G) technology |
| | – e EVERY CONCEPT: Claims a 200km range |
| Mobility Solutions | – Motorized wheelchair, MOQBA (four-legged device capable of climbing steps) |
| | – Prototype mopeds, Suzuki GO! (joystick-operated rideable walking frame) |