Subaru Sport Mobility Concept: All-Electric Sports Car Preview Set for Tokyo Show
The 2023 Tokyo Mobility Show in Japan is attracting some of the industry's leading stars, and Subaru is now offering a sneak peek at what they'll bring to the reformed motor show. At the center of Subaru's presentation will be the Subaru Sport Mobility concept, an electric sports coupe that could provide insights into the brand's future design direction by paying homage to its past.
Although there are no official technical specifications available yet, a single dark image reveals the unmistakable three-box body, flat bonnet, and slim headlights of the concept. Subaru may not seem to have a significant design heritage in Europe, but this concept clearly draws inspiration from the distinctive XT coupe that was sold worldwide between 1985 and 1991.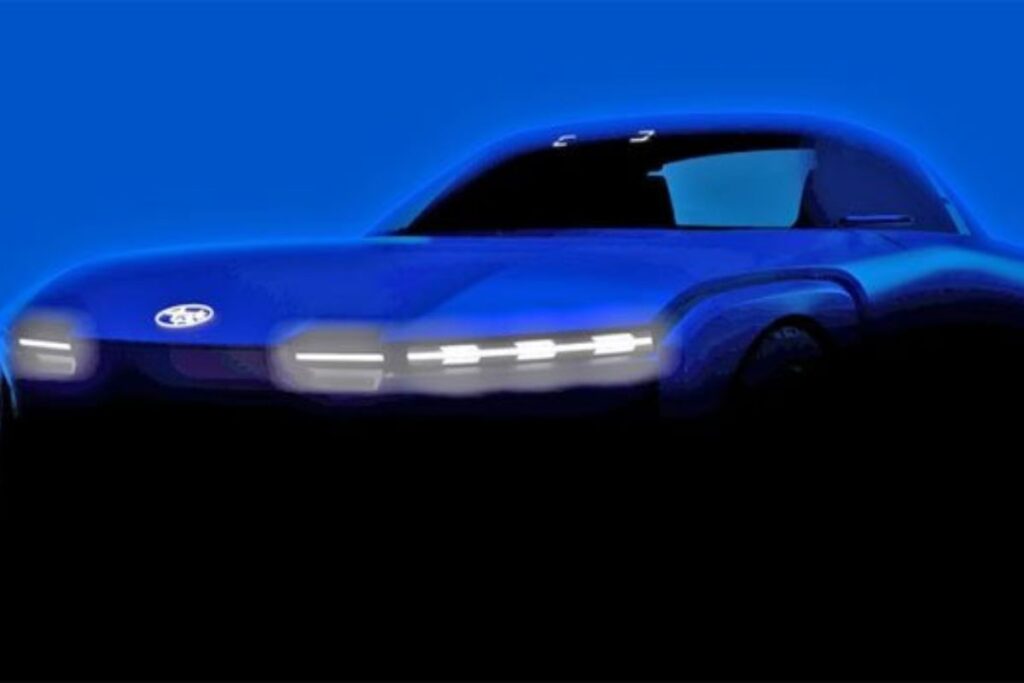 Upon closer examination of the concept's details, you'll notice further elements reminiscent of the XT, such as the blacked-out A-pillars and square-shaped indentations on the bonnet's leading edge, referencing its iconic pop-up headlights.
The original XT was ahead of its time in terms of mechanical innovation, offering a choice of naturally aspirated or turbocharged flat-four (or flat-six) petrol engines, along with optional all-wheel drive. Some models even featured a low-range transfer case, height-adjustable pneumatic suspension, and a digital instrument cluster.
Subaru aims to channel this innovative and unconventional spirit with its new concept, which could be applied more directly to its upcoming road cars. Subaru was a prominent player in motorsports during the WRC rally era in the late '90s and early '00s, and while Australia remains a strong market for the brand, it lost some ground in Europe.
As Subaru expands its range of electric vehicles (EVs), it is becoming more relevant in Europe, and the brand is eager to tap into additional markets to facilitate its transition to battery power. The full vision of this sporty Subaru of the future will be unveiled in a few weeks, and one thing is certain – it won't be boring.
You can also check out the news automobile we covered previously: