Snap-E Cabs Expands Green Fleet to 600 Eco-Friendly Cabs in Kolkata
Snap-E Cabs, the app-based electric vehicle fleet, has announced strategic partnerships with Mufin Green Finance, Mahindra & Mahindra Finance, ICICI, and HDFC Finance to reinforce its eco-friendly cab fleet in Kolkata.
As part of Snap-E Cabs' growth strategy for FY '24, which includes expanding into new markets like Bhubaneswar and Raipur, the company is gearing up to double the size of its fleet.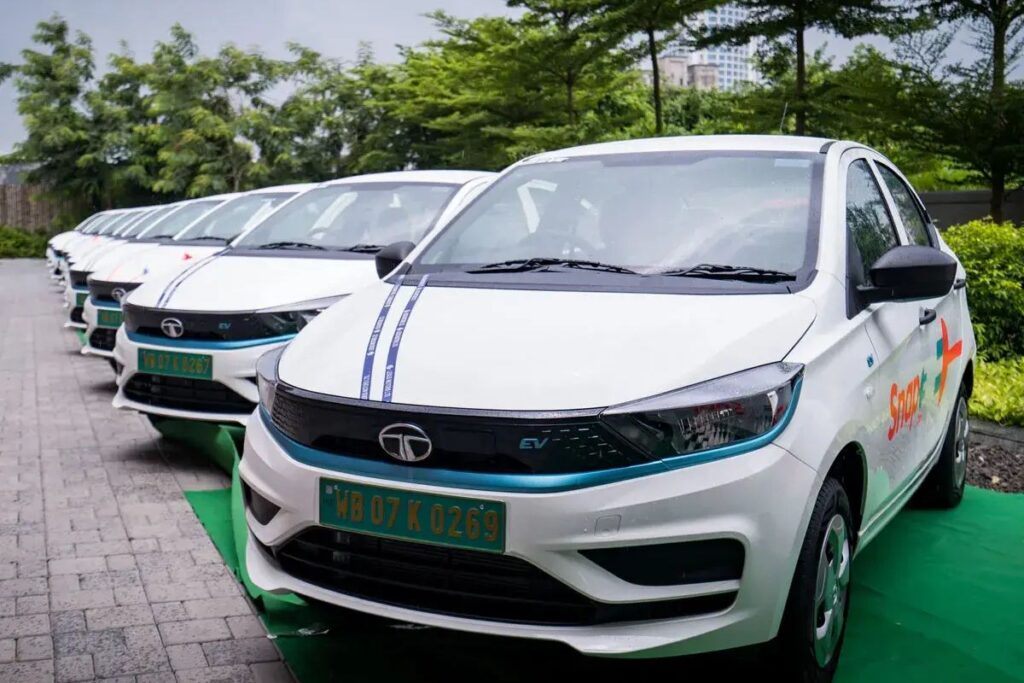 In collaboration with Mufin Green Finance, Snap-E Cab will incorporate 100 Tata Tigor cars into its fleet through a 5-year lease arrangement. These vehicles will be deployed as cabs in Kolkata, expanding the Snap-E Cab fleet from 400 to 600.
At the conclusion of the 5-year lease period, Snap-E Cab retains the option to purchase these vehicles from Mufin Green Finance. Similarly, Mahindra & Mahindra Finance has partnered with Snap-E Cab to lease 50 Tata Tigor cars for a 3-year duration, with the potential for Snap-E Cab to acquire these vehicles once the lease term concludes.
Additionally, ICICI and HDFC Finance have joined forces with Snap-E Cab to contribute an extra 50 Tata Tigor cars collectively. This collaboration will further augment the Snap-E Cab fleet in Kolkata, bringing the total number of cabs to 600.
Mayank Bindal, Founder & CEO of Snap-E Cab, expressed his enthusiasm for these partnerships, emphasizing their alignment with the company's vision to offer environmentally-conscious transportation options to customers while expanding its presence and improving its services.
You can also check out the news automobile we covered previously: