Priceless Porsche 959 S Prototype Left Open and Unattended in San Francisco
This incredibly rare Porsche 959 S prototype, valued at seven figures, was found parked on the street in a manner that might suggest it's an open invitation for theft.
Street-parked supercars are always eye-catching, but this Porsche 959 is in a league of its own. It's one of the rarest variants, an S Prototype, and its worth extends into seven figures. Surprisingly, it was discovered parked on a San Francisco street, a city known for its high car theft rates. What's even more astonishing is that the car had its keys on the front seat and the windows were left wide open.
Any Porsche 959 is a remarkable and valuable find, given that only 337 were ever produced, including a mere 29 of the more hardcore 959 S models. The final production version held the title of the world's fastest street-legal production car for a period and was among the pioneers to introduce adjustable suspension and all-wheel drive (AWD).
This particular Porsche 959, an S prototype known as "F9," is even more exceptional. It belongs to the 959 Sport or S prototype category, with only 3 believed to have been manufactured. These prototypes feature unique characteristics not seen in any other 959 models.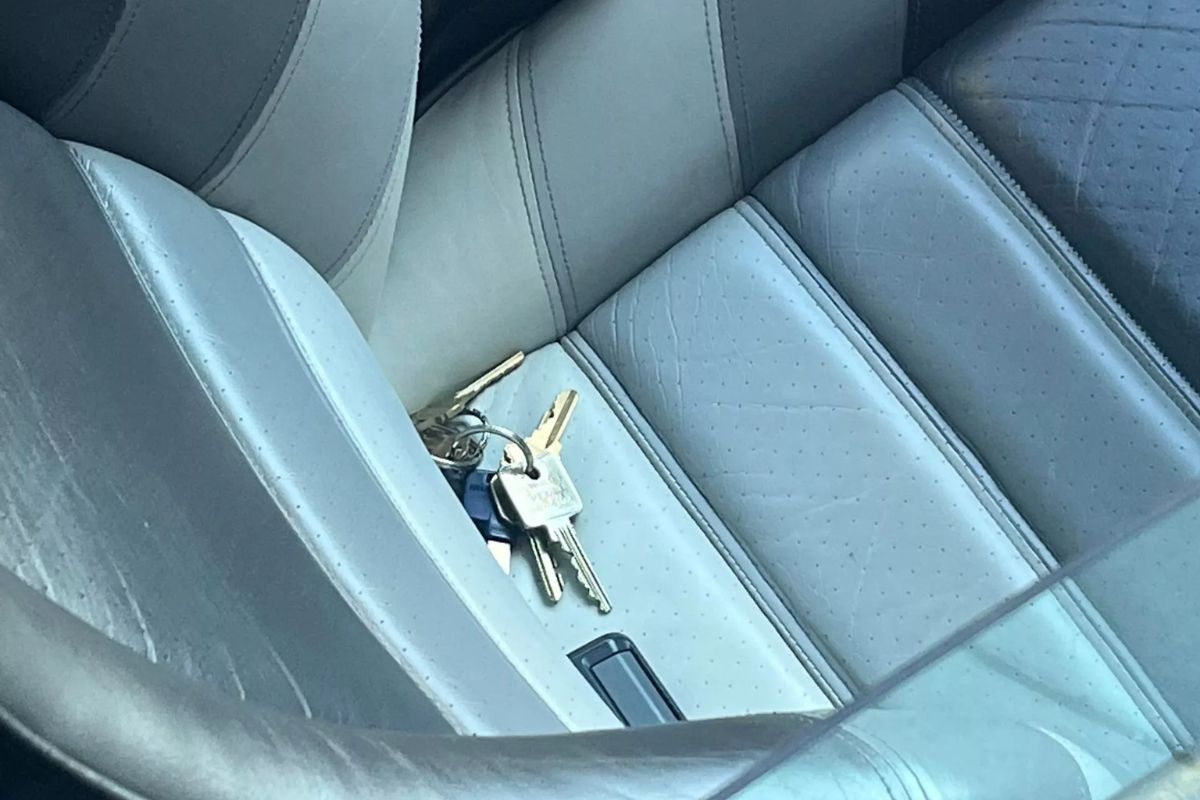 It's bewildering that two separate Reddit users, u/SRV87 and u/kabobinator, stumbled upon this Porsche 959 with its windows down and keys inside, parked on a San Francisco street. Many theories have surfaced regarding why the car was left in this vulnerable state, but none seem to provide a satisfactory explanation.
Some commenters speculated that in San Francisco, drivers sometimes leave their windows down in regular cars to deter thieves from breaking in. However, this doesn't account for why the keys were left inside. Another theory suggests that the owner may be banking on the fact that potential thieves might be unfamiliar with driving a car with three pedals (manual transmission), let alone hotwiring it.
Alternatively, some believe this could be a stunt orchestrated by an influencer, with cameras focused on the classic supercar to capture people's reactions. If that's the case, it's a risky way to attract attention to such a rare Porsche.
This particular car was listed for sale last year with Girardo & Co, where it appears to have been sold. Subsequently, it was put up for sale again earlier this year. Hagerty featured it in an extensive review, indicating that its current owner has a rather unconventional way of showcasing their prized possession.
Read More: