New Family Car with EMI Like Bike & Mileage of 36 KMPL!
When it comes to combining excellent mileage and affordability, the Maruti Suzuki Wagon R emerges as the top pick for families and working individuals. It not only delivers impressive fuel efficiency but also offers excellent performance. For those who prioritize keeping maintenance costs in check, the Wagon R is an ideal choice.
This car is versatile, coming in both petrol and CNG variants, catering to various preferences and requirements. With a track record of over two decades in the market, Maruti Suzuki has established itself as a trusted and dependable brand in the automotive sector.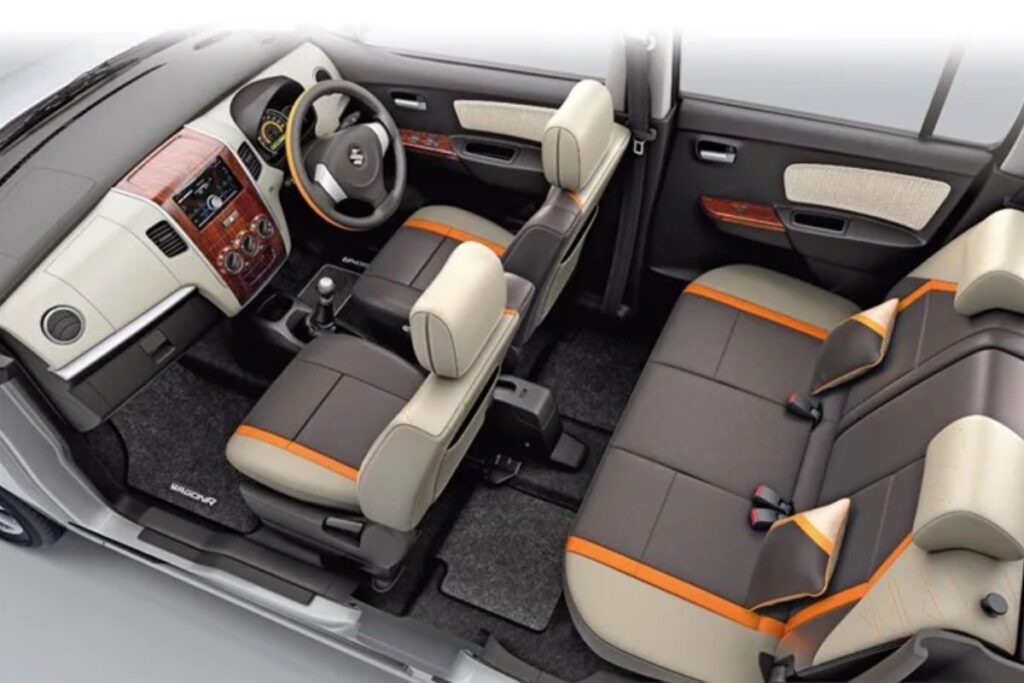 Features and Mileage
The Maruti Wagon R excels not only as a fantastic family car but also as a suitable choice for city drives. It offers impressive performance while maintaining excellent fuel efficiency.
This car offers two engine options: a 1.0-liter and a 1.2-liter naturally aspirated petrol engine, with the added choice of a CNG variant. When running on petrol, it achieves a mileage of up to 25 kilometers per liter, and on CNG, it delivers an impressive 36 kilometers per kilogram.
The vehicle is equipped with a range of features, including a multi-function steering wheel, power-adjustable exterior rearview mirrors, a touchscreen display, an anti-lock braking system, alloy wheels, fog lights, power windows for both the front and rear, a rear wheel cover, and two passenger airbags.
Pricing and Monthly Calculation
The Wagon R stands as one of the most budget-friendly hatchbacks in the country, featuring a base variant priced at Rs 5.54 lakh and a top variant at Rs 7.42 lakh (ex-showroom price). In terms of fuel capacity, it boasts an 8 kg CNG tank and a 32-liter petrol tank.
When the petrol tank is completely filled, the car can travel a distance of 650 to 700 kilometers, while a full CNG tank enables it to cover 700 kilometers. If your daily average drive falls between 40 to 50 kilometers, you'll find that after filling both fuel tanks, you won't need to visit the petrol pump for 30 days.
News Summary
The Maruti Suzuki Wagon R stands out as an economical family car, offering remarkable mileage of up to 36 km per kg on CNG. It has gained popularity among service class individuals for its reliable performance and affordability.
Manufactured by the country's largest auto manufacturer, Maruti Wagon R is a trusted and reputable brand. It caters to diverse preferences and needs by offering both petrol and CNG variants. The car is equipped with an array of features, including a multi-function steering wheel, power-adjustable exterior rearview mirror, touchscreen, anti-lock braking system, alloy wheels, and more.
With a base price of Rs 5.54 lakh, the Wagon R ranks among the most budget-friendly hatchbacks in the nation.
When the car's petrol and CNG tanks are full, it can cover a distance of approximately 1300 kilometers. This means that individuals driving an average of 40 to 50 kilometers per day can go without visiting the petrol pump for around 30 days.
You can also check out the Automobile News we covered previously: