New 2024 Kia EV9 Three-Row SUV: The Electric SUV That Will Change Everything!
Are you eager to get your hands on the futuristic Kia EV9? Well, here's how you can secure one:
Kia has just announced that starting this month, they will open reservations for the 2024 Kia EV9, allowing potential customers to reserve their electric SUV well in advance.
From October 16 onward, interested buyers can visit Kia.com to configure and reserve their EV9 by making a fully refundable payment of $750. At this stage, customers can reserve from the following trims: Light Long Range AWD, Wind AWD, Land AWD, and GT-Line AWD.
To sweeten the deal and ensure commitment from buyers, Kia is offering several incentives. If you submit a reservation request before November 27 and subsequently purchase or lease an EV9, you'll be eligible for a complimentary three-year Kia Maintenance Plan, one year of Digital Features & Services, and a credit for 1,000 kWh of charging with Electrify America.
As an added bonus, Kia will provide a Webasto Go Dual Voltage Portable EV Charger. Overall, it's shaping up to be an attractive offer.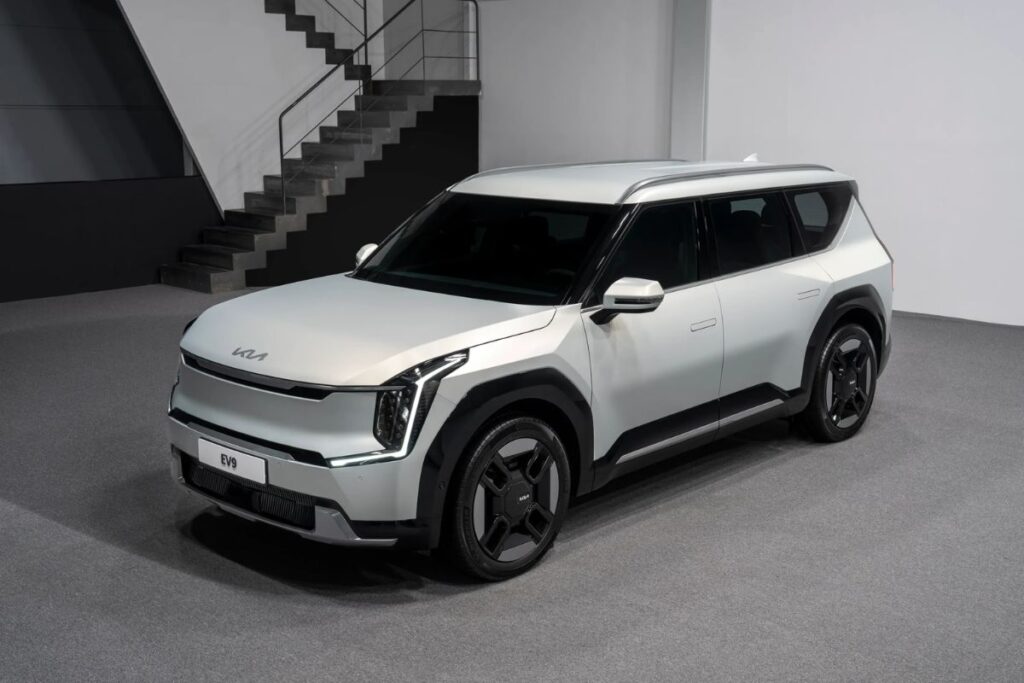 While Kia has released the MSRP for the entry-level Light RWD at $54,900 (excluding destination charges), pricing for the entire range is yet to be announced. Expect higher-end models to approach or surpass the $70,000 mark.
Even the base model doesn't skimp on luxury features, offering 19-inch wheels, faux leather upholstery, and a power-adjustable driver's seat with heating and ventilation.
It's worth noting that the EV9 does not qualify for the $7,500 EV tax credit, as it's not manufactured in the United States. Initial units will come from South Korea, but Kia has plans to produce the EV9 locally in the future, potentially making it even more competitive in its class.
Three-row electric SUVs are a rarity, with more affordable options like the Mercedes EQB and the Tesla Model Y falling short in terms of third-row space. EVs with similarly spacious third rows tend to come with much higher price tags compared to the base EV9.
Stevel Center, COO & EVP of Kia America, expressed anticipation for significant interest in the Kia EV9, which is the company's first all-electric, three-row SUV. The reservation program, exclusively available through Kia dealers, is their way of celebrating early adopters and providing them with the opportunity to reserve the EV9.
Kia will offer two battery sizes: 76.1 kWh and 99.8 kWh, with a target of achieving a 300-mile range for the single-motor EV9 equipped with the larger battery. Additional estimates are pending, but Kia has claimed that this electric SUV can charge from 10% to 80% in just 25 minutes.
Read More: