Mazda Miata Gets Huge Upgrade: What You Need to Know
Mazda Australia and Japan have unveiled substantial updates for the 2024 Mazda Miata, potentially setting the stage for what the US market may receive. These enhancements promise to deliver the most exhilarating Miata driving experience yet, a bold claim considering the iconic status of this model.
The most significant additions for the 2024 model include a new DSC Track driving mode and a redesigned Asymmetric Limited Slip Differential (Asymmetric LSD). These features are exclusive to models equipped with a six-speed manual transmission.
The DSC Track mode, available only on the flagship model, is designed to allow drivers to enjoy controlled sideways maneuvers on the track without unnecessary intervention. It steps in only when it detects a loss of control beyond the driver's skill, ensuring that the driver maintains the ultimate control.
The Asymmetrical LSD enhances vehicle stability when entering a corner by adjusting the limiting force of slip on the differential gear based on driver input. Mazda has also introduced a lightweight cam mechanism with different settings for deceleration and acceleration, optimizing force limitation during braking and acceleration.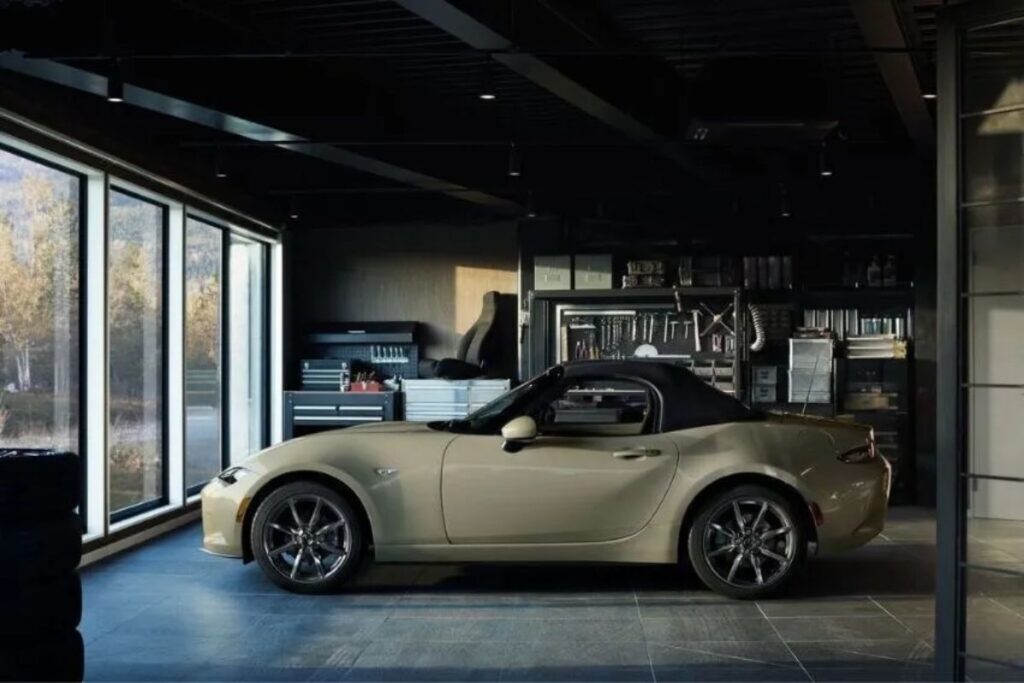 This technology effectively makes even less experienced drivers appear skilled by bolstering stability during braking into corners. It has been harmonized with other vehicle components, such as the engine, suspension, and tire behavior, to offer responsiveness and suitability for both urban and backroad driving, benefiting experienced drivers as well.
Mazda has fine-tuned the accelerator pedal, steering, and engine sound to improve throttle response in manual models, prioritizing a natural feel when easing off the gas and adjusting speed.
All models benefit from an updated electric steering system (EPAS) that promises increased agility, precision, and a stronger connection to the road surface. Mazda has placed emphasis on enhancing the steering feel and feedback.
Under the hood, the Miata retains its 2.0-liter naturally aspirated engine, generating 181 horsepower and 151 lb-ft of torque. The engine's sound is now channeled directly into the cabin, enhancing the auditory experience.
Inside, there's a new 8.8-inch touchscreen display with updated Mazda Connect software. Mazda introduces a luxurious tan Nappa leather interior with double stitching, available exclusively on the top-tier model, which can be paired with a black roof. Additionally, new wheel options are now offered.
The Miata receives modern LED headlights integrated with LED daytime running lights, along with LED taillights, ushering it into a new era while maintaining Mazda's distinctive design aesthetic.
Color options for the updated model include Snowflake White Pearl Mica, Zircon Sand Metallic, Deep Crystal Blue Mica, Soul Red Crystal Metallic, Machine Grey Metallic, Jet Black Mica, and a new Aero Grey Metallic.
While Mazda USA has not yet confirmed the arrival of this updated model in the United States or its release date, it is likely to arrive later in 2024, following deliveries in Australia and Japan in the first quarter of the year. Given the Miata's loyal fanbase, it's expected that these features would be included in the American version to meet the high expectations of its enthusiasts.
Read More: