Lexus LF-ZL Concept Revealed: A Flagship SUV of the Future
Lexus is gearing up to make a bold move into the world of electric vehicles, with the recently unveiled LF-ZL concept set to become the brand's flagship model in the future. This shift is part of Lexus' broader plan to transition into an all-electric manufacturer by 2035, and the production version of the LF-ZL plays a pivotal role in achieving that milestone.
Unveiled alongside the LF-ZC saloon concept at the Tokyo Motor Show, the LF-ZL carries the name "Lexus Future Zero-emission Luxury." According to Lexus, this concept embodies a "luxury lifestyle" and offers a unique driving experience.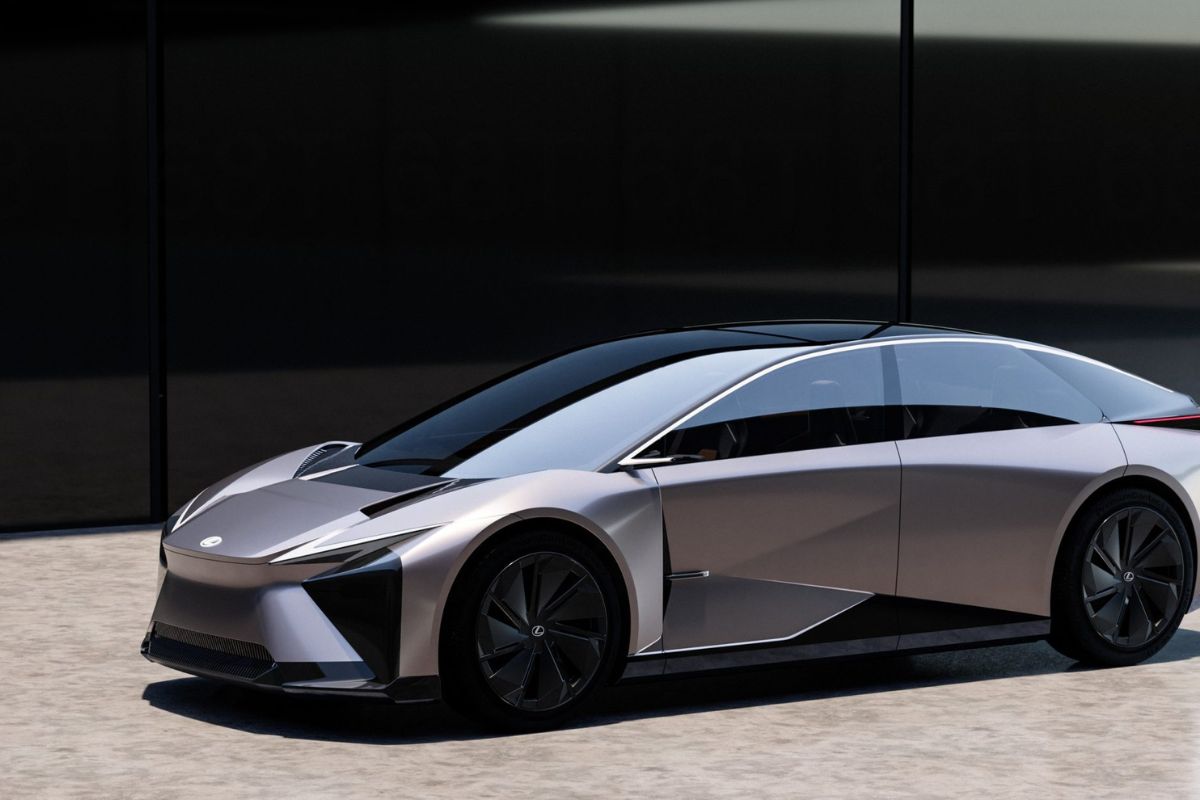 The next generation of Lexus electric vehicles, including the LF-ZC and LF-ZL, will benefit from cutting-edge high-performance batteries developed by parent company Toyota. These batteries are expected to deliver extended range, reduced weight, and enhanced overall performance. While Lexus has suggested that EVs like the LF-ZL and LF-ZC could potentially achieve a range of up to 620 miles on a single charge, it's important to note that this figure might be slightly lower for the larger SUV body of the LF-ZL.
In terms of size, the LF-ZL surpasses the current Lexus RX SUV, measuring 5300mm in length, 2020mm in width, and 1700mm in height. This positions it as a potential rival to upcoming electric SUVs like the Range Rover EV. The spacious interior benefits from a generous wheelbase of 3350mm, allowing for a roomy cabin. Features like a sliding rear door and a front door that opens 90 degrees enhance ease of entry and exit.
Inside the four-seat LF-ZL, you'll find a concept car wonderland with ultra-thin seats, ambient lighting, and futuristic technology. The unique yoke-style steering wheel has a modern design with a top section that slopes away from the driver. Two small screens on either side handle gear selection and infotainment, while a substantial screen in front of the passenger extends into the middle of the dashboard.
The LF-ZL introduces Lexus' next-generation infotainment system, Arene OS, which is designed to adapt to the driver's preferences. It offers a personalized experience, including route settings, information display, and various readouts. This impressive concept car represents Lexus' vision for the future of luxury electric vehicles.
Video source youtube
Lexus LF-ZL Concept
Overview
– Future flagship model of Lexus
– Part of Lexus' plan to go all-electric by 2035
– Unveiled alongside LF-ZC saloon concept at Tokyo Motor Show
– Stands for "Lexus Future Zero-emission Luxury"
– Emphasizes a luxury lifestyle and distinctive driving experience
High-Performance Batteries
– Will use advanced batteries from parent company Toyota
– Expected to provide extended range, reduced weight, and improved performance
– Estimated range of up to 620 miles (but may vary for the larger SUV body)
Size and Interior
– Larger than the current Lexus RX SUV
– Dimensions: 5300mm length, 2020mm width, 1700mm height
– Spacious interior with a wheelbase of 3350mm
– Features a sliding rear door and a front door opening 90 degrees
Interior Features
– Four-seat configuration with ultra-thin seats
– Ambient lighting and futuristic technology
– Yoke-style steering wheel with modern design
– Multiple screens for gear selection, infotainment, and information
– Introduction of Arene OS for next-generation infotainment, personalized experience, route settings, and information display