Lamborghini Revuelto Review 2023
The Revuelto, Lamborghini's latest V12-powered, mid-engined supercar, is a testament to the brand's commitment to innovation and performance. With a staggering 746kW generated by a combination of a new 6.5-liter V12 engine and three electric motors, it's a car that embodies both tradition and modern technology. While electric cars have transformed the automotive landscape, the Revuelto proudly carries the torch of V12 Lamborghini excitement.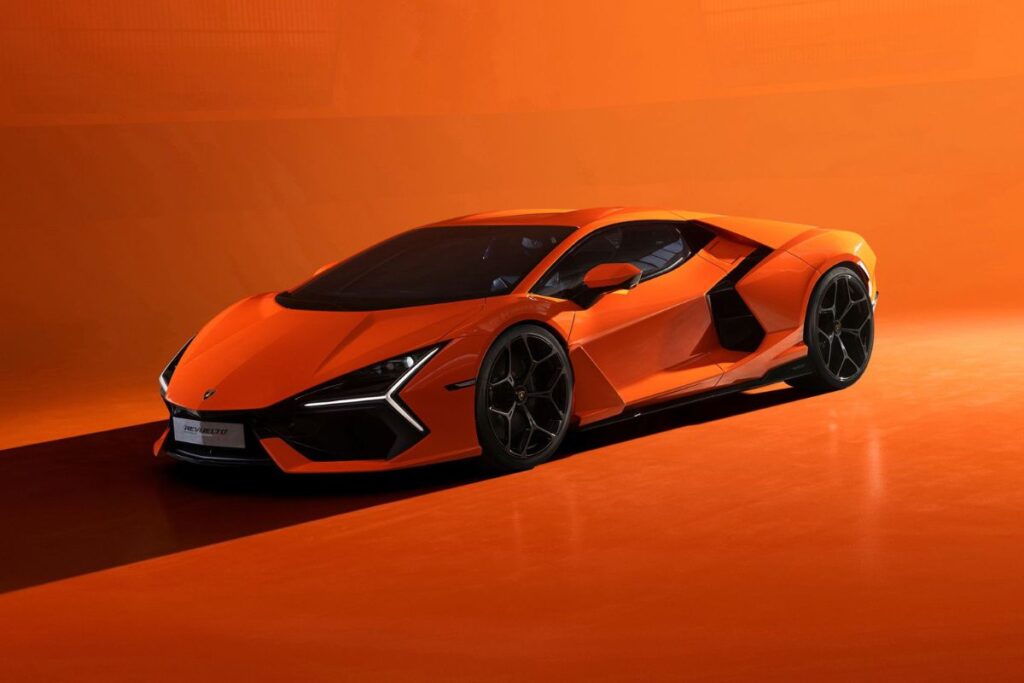 In an era where supercars are abundant and electric vehicles redefine speed, the Revuelto stands out. It's priced at around $1 million, but it's not the most powerful car on the market. Still, it manages to capture Lamborghini's signature drama and combines it with a new layer of dynamic sophistication. This supercar references the brand's history, retaining the V12 configuration while embracing new technologies thoughtfully.
Compared to its predecessor, the Aventador, which debuted in 2011, the Revuelto represents a substantial leap forward. It showcases cutting-edge engineering and materials. The Revuelto's core features include a carbon fiber tub, double wishbone suspension with MagneRide dampers, a longitudinally mounted 6.5-liter V12 engine that produces 607kW, and three electric motors.
The driving experience in the Revuelto is transformative. The car doesn't feel its weight, delivering agility, poise, and a significantly improved chassis. The steering is light, and the chassis provides much greater agility and a more effortless feel. The driving modes offer versatility, from Corsa for speed to Sport for a looser and more 'drifty' experience.
The dual-clutch eight-speed transmission is a vast improvement over its predecessor, offering smooth and punchy shifts. Despite its complexity, the Revuelto feels remarkably simple and natural to drive. The brakes, a combination of electrical regen and friction braking, provide excellent consistency.
On the track, the Revuelto is astonishingly fast, with the V12 engine delivering its power smoothly. While there's still room for development in this engine, its performance is nothing short of wonderful. At high speeds, the car's mass and weight distribution become apparent, but it remains engaging and controllable.
Despite a significant price increase compared to the Aventador Ultimae, the Revuelto is already sold out for the next two years. This car perfectly encapsulates Lamborghini's dedication to pushing the boundaries of performance and delivering an exhilarating driving experience.
Read More: