Kia Ray EV Updated: Twice the Range, Twice the Fun!
Kia has significantly updated its small electric vehicle (EV), the Kia Ray EV, with a new electric powertrain. While the model is primarily available in South Korea, it has received updates to make it more appealing to buyers and extend its availability in the market.
The most significant changes are found beneath the surface, including a new electric motor that produces 86 horsepower (64 kW / 87 PS) and a larger battery pack with a capacity of 35.2 kWh. These upgrades result in an improved range of 205 km (127 miles) in the combined cycle and up to 233 km (145 miles) in city driving.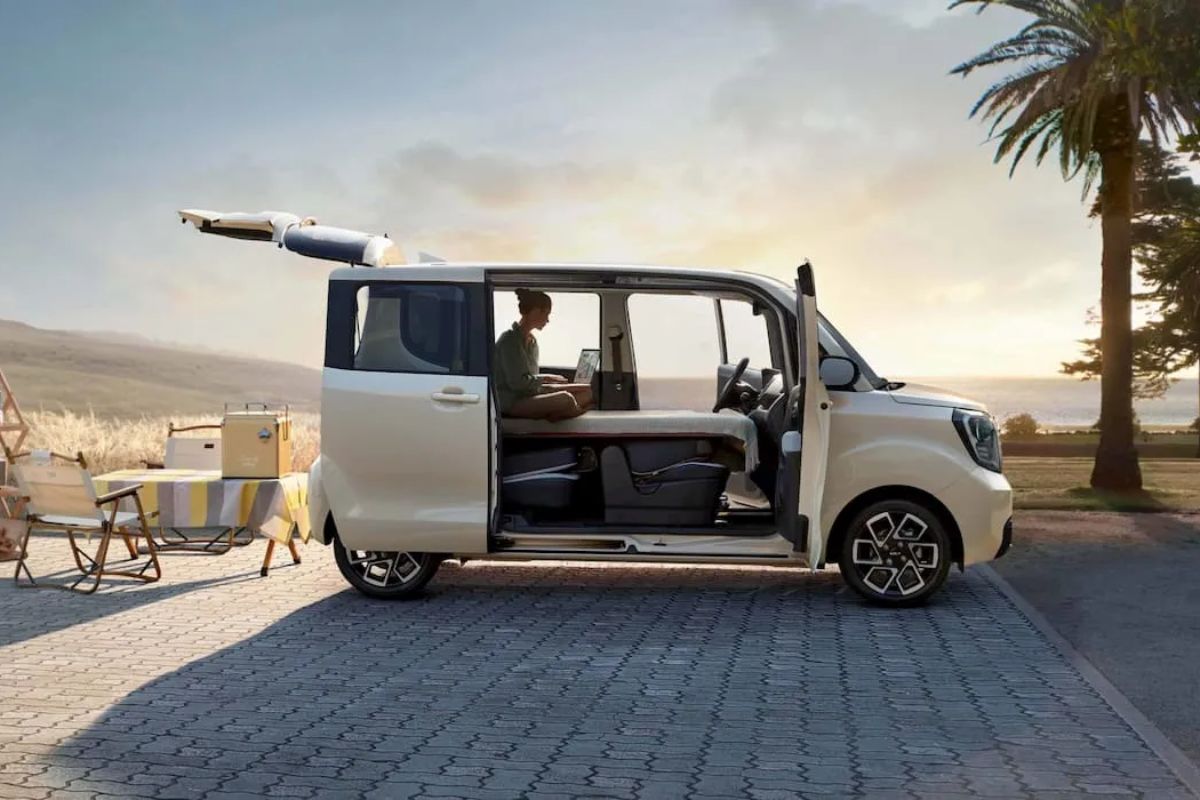 These specifications represent a notable improvement compared to the previous model. The outgoing Kia Ray EV had an electric motor with 67 horsepower (50 kW / 68 PS) and a smaller 16.4 kWh battery pack, providing only 138 km (86 miles) of range.
It's worth noting that the Kia Ray shares its platform with other small models in the group, including the Kia Picanto, Hyundai i10, and Hyundai Casper. Therefore, these updates in the Ray EV may serve as a template for potential electric versions of these other models in the future. Hyundai, for instance, has confirmed its plans to develop a zero-emission version of the Casper, with camouflaged prototypes recently spotted in Europe.
Styling Upgrades
The second facelift of the Kia Ray EV aligns with the extensive visual updates introduced in the ICE-powered Ray last year. These changes include vertically-stacked LED headlights, a covered grille, redesigned front and rear bumpers, and interconnected LED taillights. The EV-specific design elements consist of a charging port located on the grille and new wheel designs.
Inside the cabin, the Ray EV features a new digital instrument cluster, a modernized steering wheel, and updated climate controls. Notably, the absence of a gear shifter creates space for a small storage compartment on the dashboard. All seats in the vehicle can fold flat, providing a comfortable living space and making it suitable for short camping trips when equipped with relevant accessories. Additionally, there is a Light Commercial Vehicle (LCV) version available with one or two seats, catering to those who require a compact electric minivan for work purposes. Kia designers have also introduced fresh interior trim options to keep the vehicle up to date.
In South Korea, the pricing for the Kia Ray EV starts at ₩27,350,000 ($20,253) for the entry-level LCV variant and goes up to ₩30,800,000 ($22,807) for the fully equipped passenger model. This pricing represents a significant increase compared to the ICE-powered Kia Ray, which starts at ₩13,900,000 ($10,288).
Read More: