Hennessey Exorcist Camaro: The Fastest Muscle Car on the Planet!
Hennessey has unleashed the Hennessey Exorcist Camaro ZL1 Final Edition, a high-octane farewell to the Chevrolet Camaro, which is set to retire in 2024 after its sixth-generation stint since 2016. This beast of a machine, limited to just 57 units as a nod to the Camaro's history, marks Hennessey's fastest-accelerating creation yet.
Under the hood of the Exorcist roars a completely reworked 6.2-liter supercharged V8 engine, delivering an astonishing 745kW of power and a ground-shaking 1250Nm of torque. This translates to a blistering 0-100km/h sprint in a mere 2.1 seconds, putting it on par with the Dodge Challenger SRT Demon 170 and outpacing every other Hennessey vehicle, including the 402km/h Venom hypercar. The Exorcist Camaro ZL1 Final Edition can also hit a top speed of 350km/h and conquer the quarter-mile in a swift 9.57 seconds, a feat that matches the Tesla Model S Plaid and leaves the Porsche 911 Turbo S in its dust.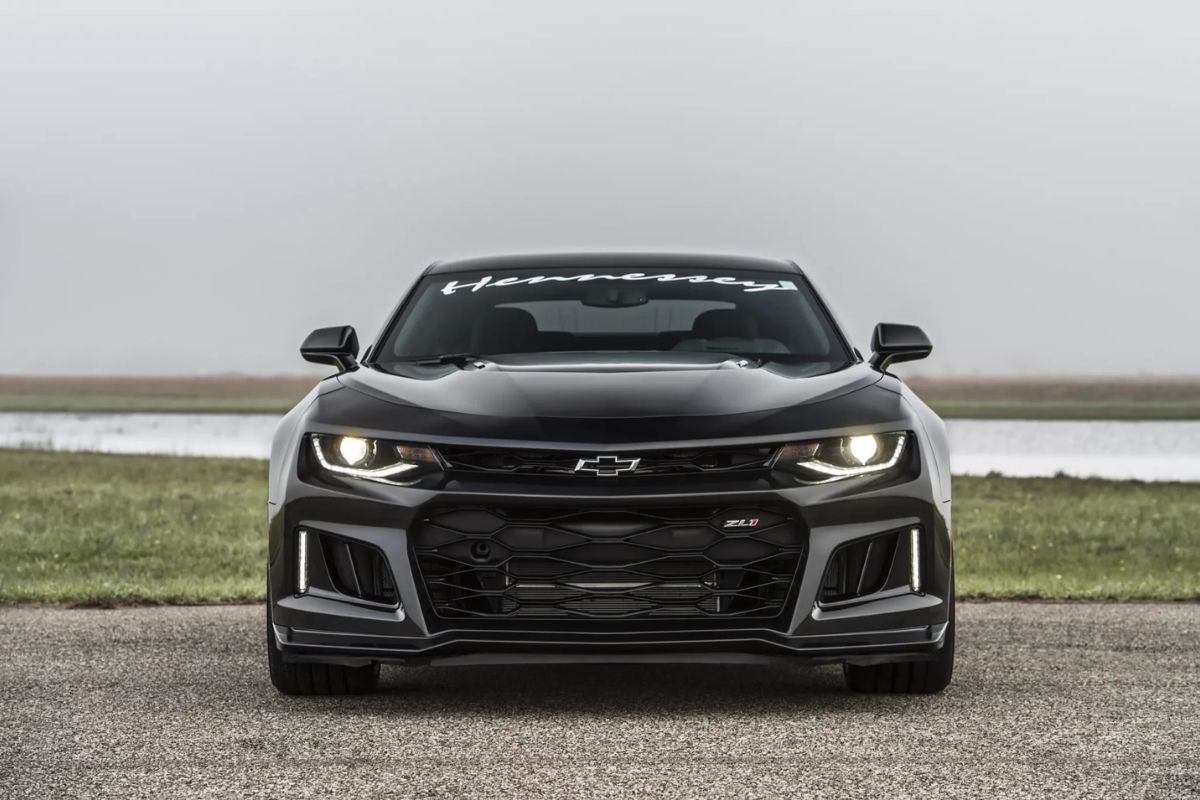 To attain muscle car supremacy, the Exorcist undergoes a series of technical enhancements over the base Camaro ZL1, including a larger supercharger, a high-pressure fuel system, and a high-flow induction system. Custom camshafts, intake valves, and exhaust valves further boost the engine's performance. The suspension receives an upgrade with improved pushrods for enhanced handling.
Visually, this powerful farewell edition features a wide rear spoiler, glossy black alloy wheels, sizable quad exhausts, striking white side stripes bearing the name "The Exorcist," and "Final Edition" badging on the front wheel arches.
Hennessey's founder and CEO, John Hennessey, expressed his enthusiasm for the Exorcist, describing it as one of his all-time favorites. He emphasized the car's harmonious blend of chassis, suspension, and powerplant, creating an experience defined by unadulterated, raw horsepower.
This limited edition vehicle has been the result of years of research, development, and refinement. As with every Hennessey model, it comes with a three-year warranty.
The Exorcist Camaro ZL1 Final Edition is a fitting successor to the original Camaro Exorcist introduced in 2017, which was designed to rival the Dodge Demon.
Read More: