Battery Show India 2023: Driving Innovation and Sustainability
Battery Show India 2023: Informa Markets in India is gearing up for the inaugural edition of The Battery Show India (TBSI), set to transform the landscape of advanced battery manufacturing in the country. Drawing inspiration from the success of The Battery Show in the USA and Europe, this long-awaited Indian chapter is poised to become the premier annual event for fostering connections within India's battery, energy storage, and transportation sectors.
Co-located with the Renewable Energy India (REI) Expo, the largest and most influential renewable energy event in Asia, both expos are scheduled to take place from October 4th to 6th, 2023, at the India Expo Centre in Greater Noida, Delhi-NCR. TBSI offers a valuable synergy with Renewable Energy Sector Stakeholders, expanding into the energy storage domain to address a crucial challenge for renewables. Together, The Battery Show India and Renewable Energy India will create a dynamic convergence of industry leaders, innovators, and stakeholders.
The event is expected to host over 200 brands, feature 50 speakers, and welcome more than 40,000 visitors, including professionals and enthusiasts from various sectors such as Automotive, Transportation, and Mobility. Notable exhibitors include Saint Gobain, Rubamin, Log 9 Materials Scientific Pvt Ltd, Erhardt + Leimer (India) Pvt. Ltd., CELGARD, Feinmetall Gmbh, Brueckner Maschinenbau Gmbh, Henkel, Parker Hannifin, and many others. The event enjoys strong support from Indian and International associations, including the Federation of Electric Vehicle Association (FEVA), ELCINA, National Highway of Electric Vehicles (NHEV), Environment and Water (CEEW), Bridge to India, Bloomberg NEF, Grant Thornton, Wood Mackenzie, and the Ministry of Electronics and Information Technology, Government of India. Additionally, delegations from Germany, France, and the USA are expected to attend.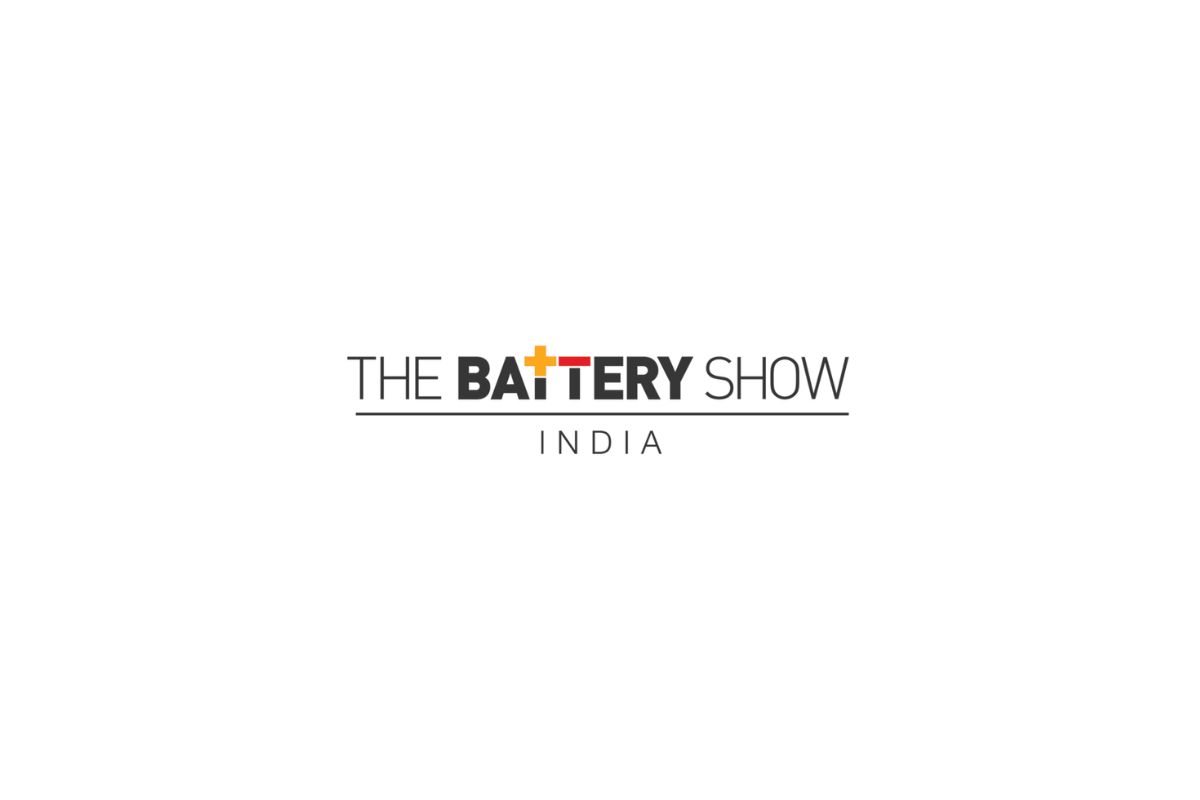 Mr. Yogesh Mudras, Managing Director of Informa Markets in India, expressed excitement about bringing The Battery Show to India, emphasizing its role in India's shift toward clean and sustainable energy solutions. TBSI aims to showcase the latest advancements in battery technology and encourage collaborations to support India's growing energy storage sector, projected to reach USD 5.27 billion with a CAGR of over 11.20% over the next five years.
The Renewable Energy India Expo and The Battery Show will also focus on the burgeoning stationary energy storage sector, set to reach around 230 GWh from 2023 to 2027. The event will feature a CEO Conclave, a CTO Forum, a three-day conference, and the engaging Global Innovation Theatre, providing a platform for product launches, tech talks, and product presentations. Key speakers include industry experts from Bloomberg NEF, RIL, Log9 Materials, Jinko Solar, BSES Renewables, Federation of Electric Vehicle Association, and more. Topics of discussion will encompass solid-state and semi-solid electrolytes in EV applications, battery recycling, the battery material supply chain, and barriers in the EV industry and potential solutions.
The expo will showcase participation from Battery Pack/Cell Manufacturers, Battery Component Suppliers, Testing and Measurement Experts, Energy Storage Innovators, Battery Management System/Power Management System Providers, and Software Developers. It offers a unique opportunity to enter the energy storage and electric vehicle (EV) industry, making it a highly significant event in the sector.
The future of sustainable energy in India holds immense promise, and participants can anticipate an exceptional experience at this groundbreaking expo.
About Informa Markets
Informa Markets is a leading organizer of B2B events and brands worldwide, spanning various industries such as Healthcare & Pharmaceuticals, Infrastructure, Construction & Real Estate, Fashion & Apparel, Hospitality, Food & Beverage, and Health & Nutrition. They create platforms for industries and specialist markets to trade, innovate, and grow through exhibitions, digital content, and data solutions.
About Informa Markets in India
Informa Markets in India, formerly UBM India, is India's leading exhibition organizer, facilitating trade, innovation, and growth across multiple industry verticals. With offices in Mumbai and New Delhi, they host over 25 large-scale exhibitions, 40 conferences, industry awards, and training sessions annually, serving specialist markets and customer communities domestically and globally.