Alfa Romeo Giulia and Stelvio Quadrifoglio Carbon Editions: The Most Exclusive Alfas Ever Made?
Alfa Romeo has unveiled a pair of special editions for their Giulia Quadrifoglio sports sedan and Stelvio Quadrifoglio SUV, known as the Carbon Edition. These exclusive variants, limited to a total of 130 units, are specifically designed for the North American market.
Starting at $84,875 for the sedan and $92,275 for the SUV (excluding a $1,595 destination fee), the Carbon Edition doesn't command a significantly higher price than the standard models. But what sets these models apart?
In addition to their exclusivity, Carbon Edition vehicles come equipped with several distinctive features, including a carbon fiber V scudetto grille, gold-painted brake calipers, and black exterior badging. Carbon fiber accents adorn the side sills and mirrors, complementing the darkened five-hole staggered wheels. The Stelvio sports 21-inch wheels, while the Giulia opts for 19-inch wheels, although the latter offers an optional sporty exposed carbon fiber roof.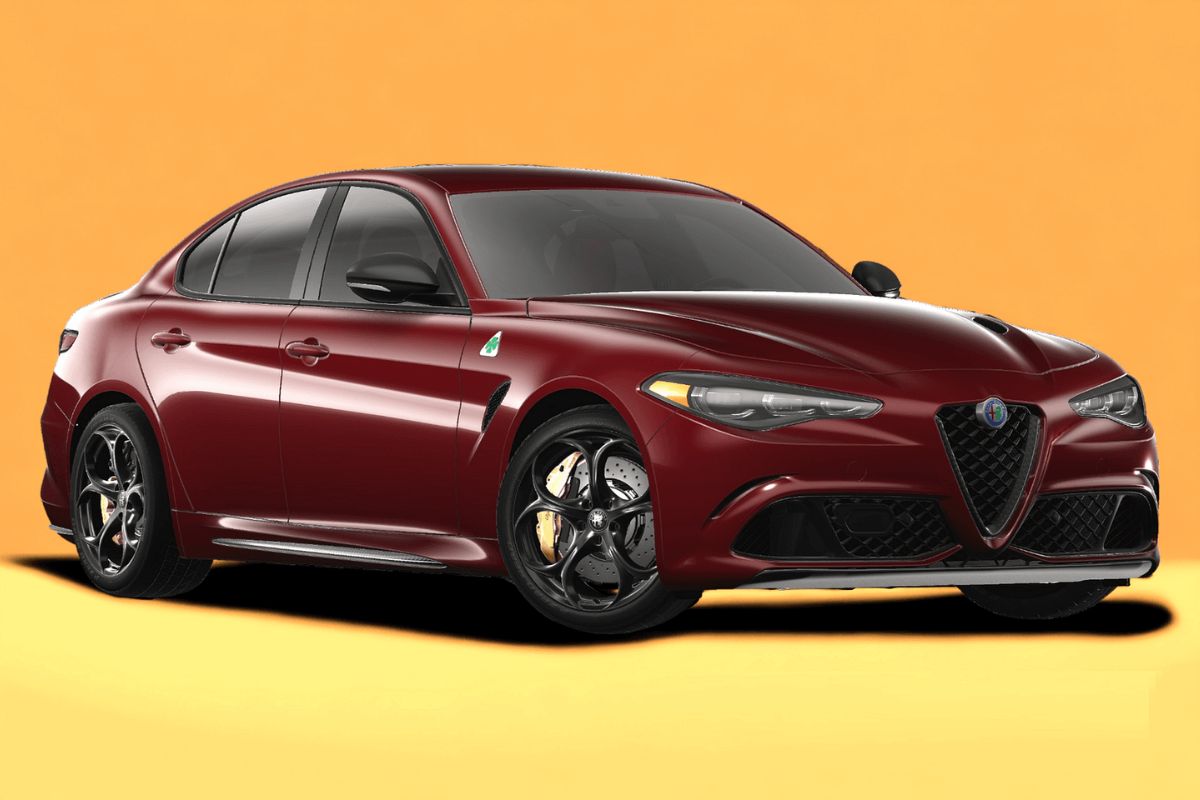 Both Carbon Edition models also showcase unique front and rear fascias and hood-mounted heat extractors. Customers can select from Alfa Red, Rosso Etna, or Vulcano Black paint finishes to suit their preferences.
Inside these stylish and sporty cabins, you'll discover a range of standard features. The package includes a Harmon Kardon premium audio system and the Active Assist Plus Driver Group, encompassing lane-keep assist, driver attention alert, active blind spot sensors, highway assist, and more.
The standout feature of these special editions is the red leather seats combined with carbon fiber inlays, a departure from the traditional black leather upholstery found in Quadrifoglio models. Unfortunately, no interior images have been shared. It's worth noting that both the Stelvio and Giulia received updates in a recent facelift, including styling enhancements and improved technology.
Under the hood, the Carbon Editions inherit the potent Ferrari-derived 2.9-liter V6 engine. This spirited twin-turbo six-cylinder powerplant churns out an impressive 505 horsepower, 443 lb-ft of torque, and a captivating exhaust note. An eight-speed automatic transmission directs power to the rear wheels in the Giulia and to all wheels in the Stelvio.
Performance enthusiasts will be thrilled, as the Giulia can sprint from 0 to 60 mph in just 3.8 seconds and boasts a top speed of 191 mph. Impressively, the Stelvio is even quicker off the line, reaching 60 mph in 3.6 seconds, although it tops out at 176 mph. Both vehicles offer an exhilarating driving experience, especially on winding mountain roads, with a focus on driver satisfaction.
The Alfa Adaptive Suspension system, a standard feature, further enhances the driving experience. This system continuously adjusts shock valving to provide the optimal setup for various road conditions.
Larry Dominique, the head of Alfa Romeo North America, expressed excitement about the Carbon Edition, describing it as a way to offer North American consumers additional customization options while enhancing the brand's signature Italian style and exceptional performance.
If you're interested in these special edition models, expect them to arrive at Alfa Romeo Studios this quarter. However, act swiftly, as there are only 130 units available for the entire continent. With the next-generation Giulia and Stelvio set to go electric, this may represent one of the final opportunities to own a unique Quadrifoglio model. Last year, Alfa Romeo introduced the 100 Anniversario Quadrifoglio models in celebration of their centenary, and with yet another special edition, it appears that a new chapter is unfolding.
Read More: