2023 MG Hector Facelift Unveiled in India: Launch Date, Design, Features and More
MG Hector Facelift: The updated 2023 MG Hector has been presented by MG Motor India. The new SUV will go up against the Tata Harrier and the Mahindra XUV700 when it debuts at the Auto Expo 2023 a few days later. The look and characteristics of the 2023 MG Hector refresh have previously been revealed in a few leaked pictures.
2023 MG HECTOR FACELIFT LAUNCH DATE
The Auto Expo 2023 will host a pricing reveal for the new MG Hector on either January 11 or 12. The booking process has already begun, and it is anticipated that delivery will begin simultaneously.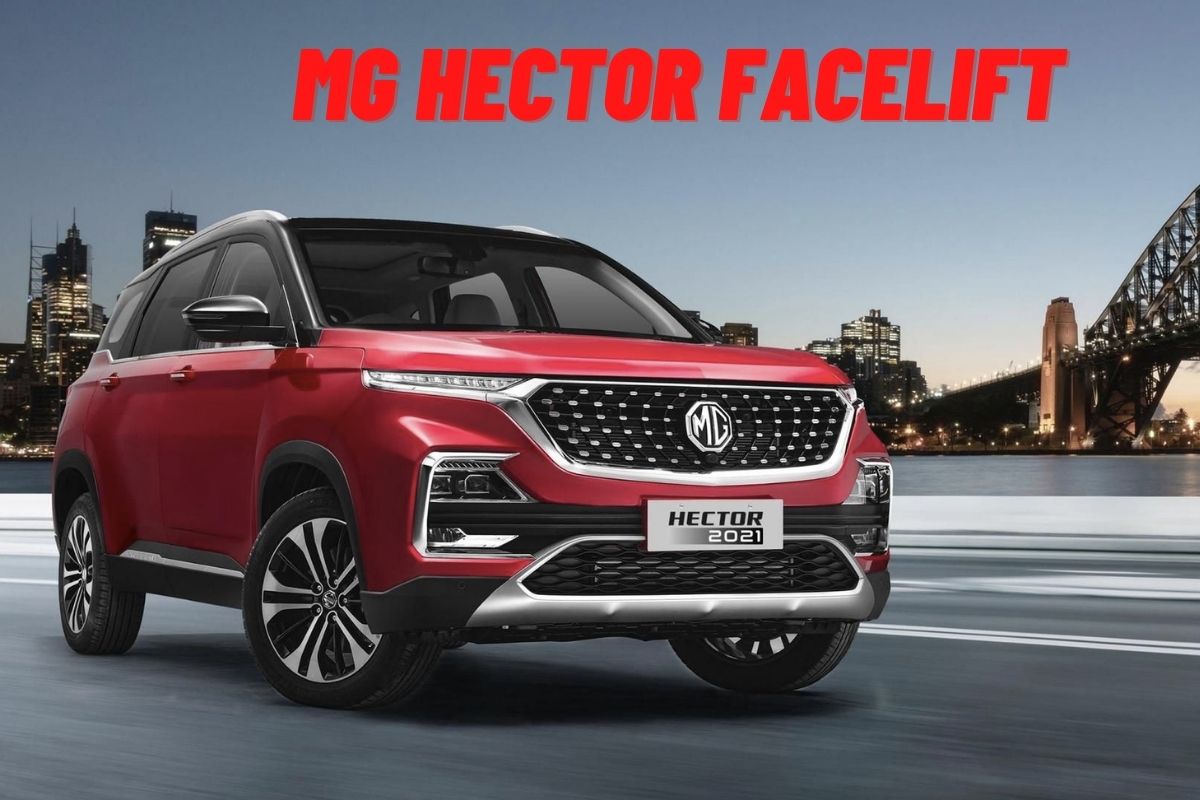 2023 MG HECTOR FACELIFT DESIGN
The front of the 2023 Hector, modelled after the Argyle sheep, is adorned with a diamond mesh grille and modern LED daytime running lights. The bumper has been redesigned to match the new headlights and fog lights. The current model's profile is carried over faithfully in the side view. Improvements to the back include a new bumper and LED taillights.
2023 MG HECTOR FACELIFT FEATURES
The updated 2023 MG Hector is brimming with cutting-edge technology. The 14-inch HD portrait touchscreen infotainment system is the largest in its class and the main selling point. The start/stop button, digital instrument cluster, air conditioner vents, ventilated seat button at the gear level, and several possibilities for viewing the 360-degree camera are all new features inside.
The new SUV version has an upgraded i-Smart connectivity package with several previously unseen options. It has over 50 functions for linked vehicles and an M2M embedded SIM. As one would expect, you can use your voice to operate features like the sunroof, the air conditioner, and even to start the car. Standard features include navigation, a geofence, and a find-my-car function.
2023 MG HECTOR FACELIFT SAFETY FEATURES
The 2023 MG Hector's most notable upgrade is its Level 2 ADAS. While only the top-of-the-line models support this feature. Similar to the Astor SUV, the ADAS features are nearly identical. Anti-lock brakes (ABS), electronic brake-force distribution (EBD), and dual front airbags are just some of the standard safety features.
2023 MG HECTOR FACELIFT ENGINE
The updated 2023 MG Hector retains the same engines and transmissions as the previous model. The same 1.5-liter gasoline engine with 141 horsepower and 250 Newton-meters of torque provides propulsion. It's offered with either a 6-speed manual or a continuously variable transmission (CVT). The identical motor is also available in a hybrid configuration powered by a 48V battery. Although it has a greater mileage rating than the petrol-only variant, the power output and torque distribution are identical.
All diesel models get their power from the same 2.0L 4-cylinder engine, which produces 167 horsepower and 350 Nm. The stock transmission is a 6-speed manual.
Read More: