2023 Hyundai IONIQ 5 Price in India | USA, Colours, Images, Specs And auto facts
The Hyundai Ioniq 5 stuns as a fast-charging SUV with a considerable driving range thanks to a combination of retro 8-bit design cues from the 1980s and very impressive electrification technology from the modern era. The range of the lineup is assessed by the EPA to be anything from 220 miles for the 168 hp, single-motor, rear-drive Ioniq 5 to 266 miles for the 320 hp, all-wheel-drive, dual-motor version.
With a range of 303 miles, the big-range, single-motor, rear-drive variant is one of the farthest-driving EVs on the market today that costs less than $60,000. The actual hero of this vehicle, though, is its 350 kW DC fast-charging capacity, which allows for charging speeds on par with much more expensive and luxurious EVs like the Porsche Taycan and Lucid Air. Compared to the Ford Mustang Mach-E and the Volkswagen ID.4, the Ioniq 5's cabin provides more legroom for rear passengers. For those considering purchasing their first electric vehicle, the Ioniq 5 is a strong option due to its affordable price range and many customization options.
What's New for 2023?
Despite the Ioniq 5's recent introduction, Hyundai has already improved its EPA rating through the installation of a few minor but significant upgrades. The EPA has increased the expected range for all-wheel drive versions from 256 miles to 266 miles for 2018. The MPGe ratings have also been upgraded. All models now come with a preconditioning and heating system for the batteries. Finally, if you ever need to tow something with your Ioniq 5, you should know that the SEL and Limited models have a maximum tow rating of up to 2300 pounds.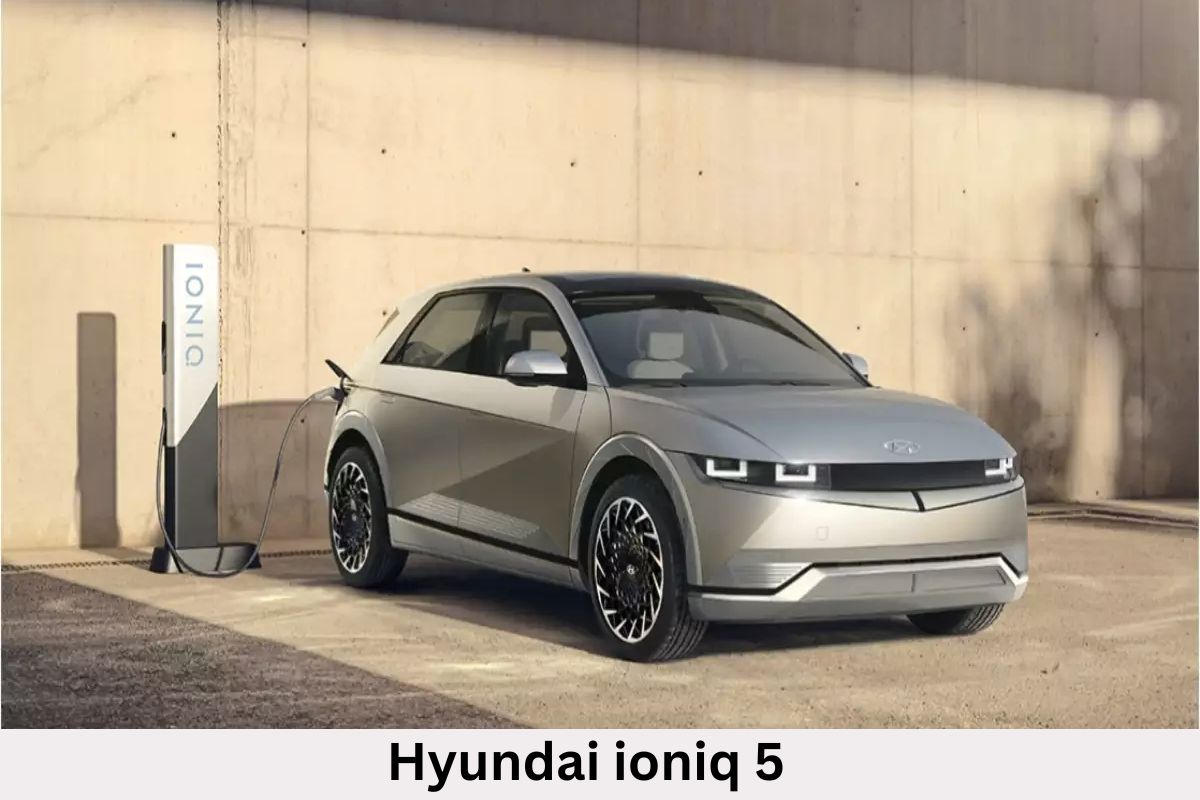 2023 Hyundai IONIQ 5 Pricing
Hyundai IONIQ 5 In USA
The 2023 Hyundai Ioniq 5 starts at $41,450.
Hyundai IONIQ 5 in India
Hyundai is anticipated to price the IONIQ 5 more competitively than the KIA EV6 series, which begins at Rs 59.95 lakh. According to AutoX and Zigwheels, the EV hatchback might cost less than Rs 50 lakh at the bare minimum (ex-showroom), and as much as Rs 60 lakh.
Hyundai IONIQ 5 Colours
Abyss Black
Atlas White
Cyber Gray
Digital Teal
Lucid Blue
Phantom Black
EV Motor, Power, and Performance
The Ioniq 5 is offered with a range of different electric motor outputs. The single electric motor located in the trunk provides the vehicle's propulsion, and the usual range battery provides 168 horsepower. Hyundai claims that the Ioniq 5 can accelerate from 0 to 60 mph in 7.4 seconds when equipped with the longer-range battery and rear-drive configuration and producing 225 hp and 258 lb-ft of torque. The all-wheel-drive model is not just quicker but also more powerful (320 hp and 446 lb-ft of torque). At our test facility, it accelerated to 60 mph in 4.5 seconds. The Ioniq 5 we tested drove well across a wide range of pavement, and its unusually wide tyres for an EV, in conjunction with its low centre of gravity, gave it a sporty sense while turning. A little bit stiffer suspension and a more responsive steering are our only two complaints.
Range, Charging, and Battery Life
The Ioniq 5's range is rated as 220 miles when equipped with the standard 58.0 kWh battery pack. The larger 77.4 kWh pack has a range of 266 miles when using two motors and 303 miles when using only one. At 75 mph, the dual-motor model's real-world range was 210 miles on a full charge. According to Hyundai, the larger battery can be charged from ten to eighty percent in about eighteen minutes when connected to a DC fast charger, and it can gain a further sixty-eight miles of range in around five minutes. We put the Ioniq 5's rapid charging claims to the test and found that they're accurate.
Fuel Economy and Real-World MPGe
Adding all-wheel drive reduces the combined EPA rating of the Ioniq 5 from 114 MPGe with the long-range battery and rear-wheel drive to 101 MPGe (up from 98 last year). The battery-electric SUV is predicted to get a combined 113 MPGe with its rear-wheel drive and standard-range battery. The 210-mile range was achieved by the dual-motor Ioniq 5 during our lengthy testing on our 75-mph highway route.
Interior, Comfort, and Cargo
While the cabin promised by the Hyundai 45 Concept is more artistic, the Ioniq 5's tech-savvy environment features a digital dashboard and plenty of eco-friendly materials. One such fantastical feature is an augmented reality head-up display that can superimpose navigation instructions onto the windscreen. Thanks to its all-electric design, the tiny crossover has a totally flat floor, allowing for an exceptionally spacious interior. If you want to kick back and relax while the Ioniq is charging, you can do so in the front seats, which recline and feature footrests. The 5 has more space in the front and back seats than the three-row Hyundai Palisade because its wheelbase is larger. The premium Limited versions have a huge centre console that moves back and forth between the front seats, providing even more storage capacity. With the seatbacks collapsed, we were able to stow 20 bags, and we were able to fit six behind the rear seats.
Infotainment and Connectivity
Hyundai claims that the Ioniq subbrand, and specifically the Ioniq 5, promotes connected living thanks to its many cutting-edge infotainment and connectivity capabilities. The digital gauge cluster and a 12.0 inch touchscreen both reside on the same panel in the centre stack, however the touchscreen is the primary control centre for the vehicle's entertainment system. This includes the latest voice-recognition technology as well as smartphone integration systems like Apple CarPlay and Android Auto. Wires are needed for Apple and Android smartphone interaction.
Specifications
2022 Hyundai Ioniq 5 AWD
Vehicle Type: front- and rear-motor, all-wheel-drive, 5-passenger, 4-door wagon
PRICE
Base/As Tested: $48,745/$57,245
Options: Limited trim (20-inch wheels, sunroof, power passenger seat, ventilated front seats, Bose audio, head-up display, highway driving assist II, Smart Park, 360-degree camera view, evasive steering assist, rain-sensing wipers, hands-free liftgate), $7500; Shooting Star paint, $1000
POWERTRAIN
Front Motor: permanent-magnet synchronous AC, 99 hp
Rear Motor: permanent-magnet synchronous AC, 221 hp
Combined Power: 320 hp
Combined Torque: 446 lb-ft
Battery Pack: liquid-cooled lithium-ion, 77.4 kWh
Onboard Charger: 10.9 kW
Transmissions, F/R: direct-drive
CHASSIS
Suspension, F/R: struts/multilink
Brakes, F/R: 12.8-in vented disc/12.8-in disc
Tires: Michelin Primacy Tour A/S
255/45R-20 105V M+S GOE
DIMENSIONS
Wheelbase: 118.1 in
Length: 182.5 in
Width: 74.4 in
Height: 63.0 in
Passenger Volume: 103 ft3
Cargo Volume: 28 ft3Curb Weight: 4687 lb
C/DTEST RESULTS
60 mph: 4.5 sec
100 mph: 12.6 sec
1/4-Mile: 13.2 sec @ 102 mph
Results above omit 1-ft rollout of 0.3 sec.
Rolling Start, 5–60 mph: 4.8 sec
Top Gear, 30–50 mph: 2.0 sec
Top Gear, 50–70 mph: 2.9 sec
Top Speed (gov ltd): 117 mph
Braking, 70–0 mph: 179 ft
Roadholding, 300-ft Skidpad: 0.85 g
EPA FUEL ECONOMY
Combined/City/Highway: 98/110/87 MPGe
Range: 256 mi