After Years of Record Highs, New-car Prices Are Cooling
After a prolonged period of rising prices, prospective new car buyers are finally getting some relief. Inventory levels are slowly on the upswing, offering consumers more choices in showrooms, and limited discounting is making a comeback.
J.D. Power reports that the average price of a new vehicle reached $46,173 in July but has been gradually decreasing. In October, the average expenditure on a new car or truck by consumers was around $45,600, a slight drop from the summer peak but still 33% higher than pre-pandemic levels.
Mike Manley, CEO of AutoNation Inc., anticipates that new vehicle pricing will continue to soften, although he doesn't foresee a return to pre-pandemic levels in the near future. He added, "They won't drop as quickly as they soared."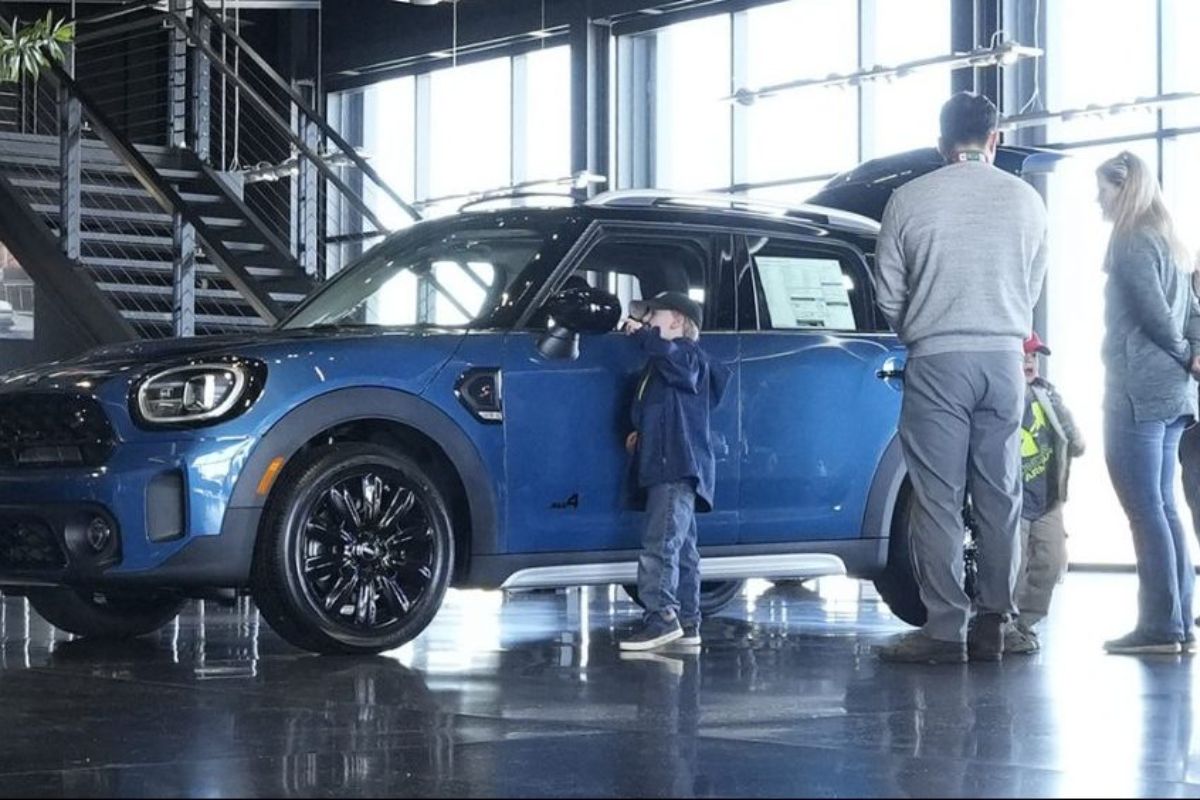 Recent earnings calls for auto companies have centered on how well they can maintain high prices for their vehicles. Analysts have raised concerns about the potential impact of rising interest rates and recessionary fears on the recent pricing momentum, which has bolstered sector profitability in recent quarters.
Auto industry leaders believe that pent-up demand will continue to keep car prices elevated in the coming months, and production challenges will hinder efforts to replenish inventories.
The dynamics in the U.S. auto market mirror the broader economic turbulence, as companies' pricing power becomes uncertain due to reduced spending by both consumers and businesses. Some buyers are delaying or forgoing purchases due to supply chain constraints.
Throughout much of the pandemic, both new and used car prices surged due to supply chain disruptions and near-empty dealership lots as automakers rushed to restart their factories. J.D. Power reports that over half of cars sold in October were sold at prices above market value.
However, this year, inflation and economic uncertainties have started to curb consumer spending. Edmunds reports that the average interest rate for new car loans in the third quarter was 5.7%, up from 4.3% a year earlier.
Used car prices have stabilized this spring and cooled off in recent months, with transaction values dropping for many five-year-old models. This means that buyers of used cars have less money to allocate toward a new car purchase.
Some publicly traded automotive retailers reported lower gross margins on used cars in the third quarter.
Dealership inventory levels increased during the summer. According to Wards Intelligence, an automotive industry data research firm, there were 1.4 million new cars and trucks either on lots or en route to dealerships at the end of September.
During earnings conferences this week, executives indicated that semiconductor supply chain issues have improved. Paul Jacobson, GM's CFO, mentioned that chip availability is better than a year ago, which has allowed them to increase production while reducing their vehicle inventory.
With more vehicles available, several sales promotions, including low-interest financing options, have made a return. Buick and GMC, for instance, are offering 0% financing on 36-month loans, according to Edmunds' Ivan Drury. He explained, "You can save $7,000 to $10,000 in interest, but you need to pay off the car in half the time."
Nonetheless, discounts are still at historically low levels, and it will take some time for prices to return to levels seen at the end of the last decade, as analysts, executives, and dealers point out.
Automakers are hesitant to go back to the days when dealerships were inundated with excess inventory. While the supply of new vehicles is increasing, many manufacturers are still grappling with the challenge of fully restocking, as Geoffrey Pohanka, chairman of the Pohanka Automotive Group, which operates dealerships in Maryland, Virginia, and Texas, points out: "There are many empty buckets, and filling those buckets will take time."
Must read some of our recent post before proceeding further-