Ground Clearance Of Volkswagen Polo, Ford Figo Freestyle
Ground Clearance Of Polo
Volkswagen Polo Ground Clearance in mm
168 mm
Volkswagen Polo Ground Clearance in cm
16.80 cm
Volkswagen Polo Ground Clearance in inches
6.61 inches
Volkswagen Polo Ground Clearance in feet
0.55 feet
---
Ground Clearance Of Ford Figo Freestyle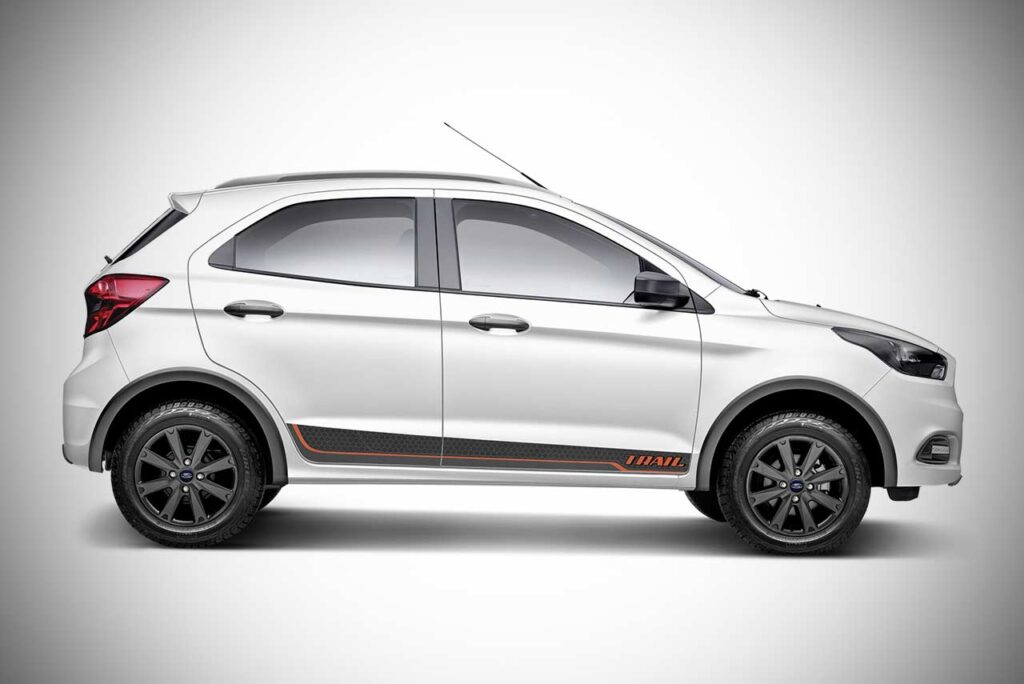 Ford Figo Freestyle Ground Clearance in mm
190 mm
Ford Figo Freestyle Ground Clearance in cm
19.00 cm
Ford Figo Freestyle Ground Clearance in inches
7.48 inches
Ford Figo Freestyle Ground Clearance in feet
0.62 feet
---
Volkswagen Polo is an iconic car all over the world. Polo is the base model from Volkswagen in India.
It is also a premium hatchback with the strong build quality and impressive drivability.
Ford Figo Freestyle is power-packed hatchback from Ford it is available in petrol and diesel. It is newly launched in the CNG version.
Ford Figo Freestyle is the successor of the previous Ford Figo. It is also a strong build quality hatchback with good ground clearance.
Both Volkswagen Polo and Ford Figo Freestyle compete against many rival firms these are as following Maruti Suzuki Swift, Hyundai i20, Hyundai Grand i10 Nios, Tata Tiago, and Etios Liva.
---
---
Maruti Suzuki Swift Ground Clearance in mm, cm, inches, and feet
163 mm
16.30 cm
6.41 inches
0.53 feet
---
Hyundai i20 Ground Clearance in mm, cm, inches, and feet
190 mm
19.00 cm
7.48 inches
0.62 feet
---
Hyundai Grand i10 Nios Ground Clearance in mm, cm, inches, and feet
167 mm
16.70 cm
6.57 inches
0.54 feet
---
Tata Tiago Ground Clearance in mm, cm, inches, and feet
180 mm
18.00 cm
7.08 inches
0.59 feet
---
Etios Liva Cross Ground Clearance in mm, cm, inches, and feet
170 mm
17.00 cm
6.69 inches
0.55 feet
---
---
---