What is Ground Clearance of Vehicle? Cars & Bikes
---
What is Ground Clearance of a Vehicle?
Ground Clearance Meaning in a Vehicle – Ground Clearance is Height between the Flat Surface (Road) and Lowest body part of Vehicle (Chasis).
GC is measured by vehicle manufacturers without Passenger and Cargo weight but some manufacturers measure Ground Clearance with Cargo and Passengers. It plays a very crucial role in the stability of a vehicle.
What is Meaning of Kerb Weight in Vehicles?
It is the basic dimension very critical factor in terms of characteristics of the vehicle. SUVs have better ground clearance than other bodies. Sedans and sports car have less GC. Hatchbacks are also had GC like sedans but little better than it.
---
---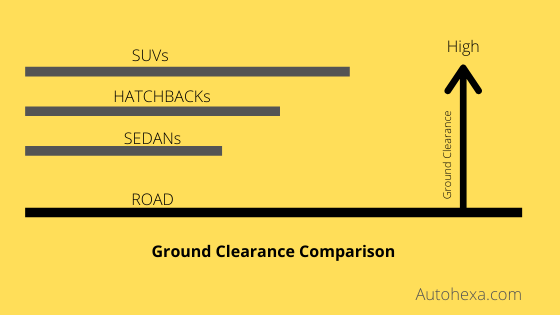 Why it is important in Vehicle?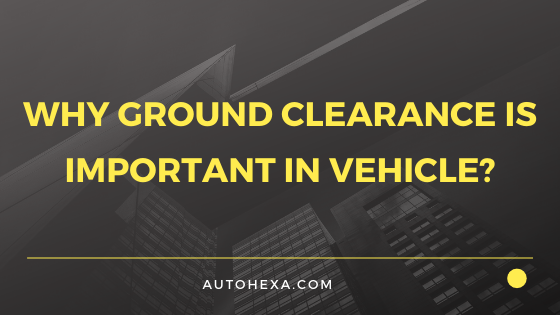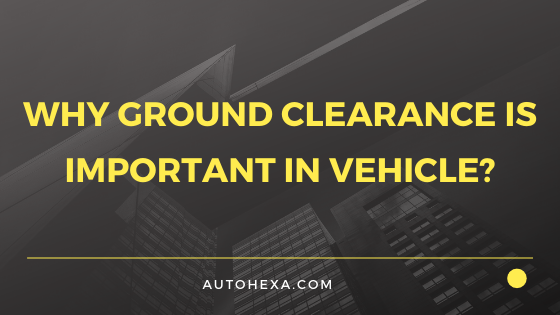 ---
---
As earlier said, Ground Clearance is a very important factor in terms of characteristics of the cars and bike dimensions. And why it is so important?
There is a lot of talks over having high ground clearance and low ground clearance.
Having the high ground clearance of the vehicle then its center of gravity is also high. And that is not good for riding because having the high ground clearance can cause Roll-Over of the vehicle due to the high center of gravity.
Having the low GC of the vehicle then its center of gravity is also low. Due to the low center of gravity of the vehicle, its roll-over chances are less.
Also, vehicles with low ground clearance ride with more stability on the roads. And vehicles with high GC have less stability on roads during the ride.
---
Why Low GC Increase Problems for Owner?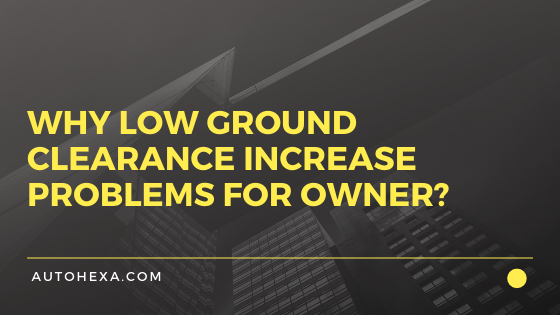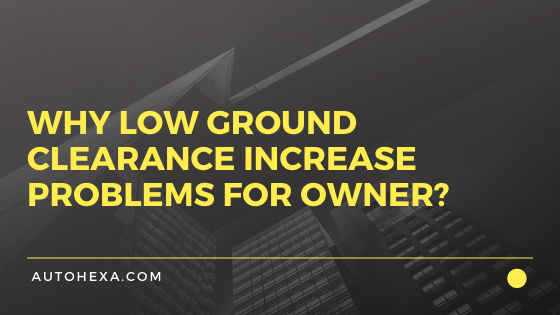 Ground clearance plays a vital role while riding. On bumpy roads, vehicles get touched with surfaces of roads and speed breakers due to low ground clearance.
Vehicles GC also decreased when passengers and cargo weight is applied to vehicles. That is why GC looks less as mentioned on papers.
Sometimes, Vehicles damaged due to decreased GC and increase the tension for the owner of the vehicle. Also, many times the vehicle chamber is leaked due to hitting the surface of bumpy roads.
Due to chamber leakage Engine oils drained from the engine and cause the engine to seize. And this damage is not covered in the warranty of the car. It can also drain the pocket of the owner.
---
How to Increase the Ground Clearance of Car?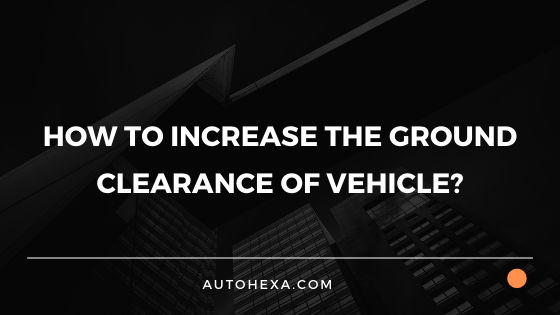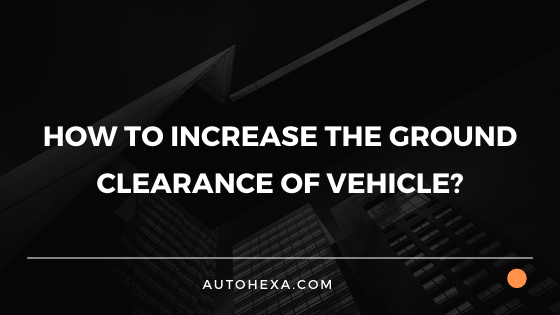 ---
---
Customers faces issue when they bought a car which has low ground clearance. When they ride on bumpy roads, they always face the problem of hitting of underbelly body of the vehicle to the surface of roads.
They look for some solution to decrease their issue. That is why some agencies and aftermarket automotive solutions do some practice to increase the GC.
The Best method of increasing GC is modifying the Suspension of Vehicles and the other is big tires. But tires can affect the many parameters of the vehicle such as mileage, noise, and pick-up.
---
---
Autohexa's Advice:-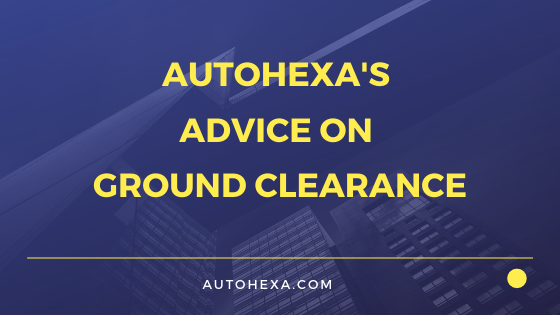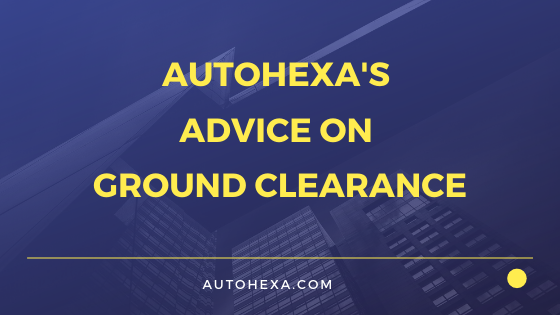 Autohexa.com is committed to providing experience-based advice for all readers across the world. Our advice on ground clearance is keeping some points in mind while purchasing your dream car.
Manufacturers do their best in providing all comfort and less complexity while they design the vehicle. but sometimes, some conditions make it bitter for riders.
We advise to never try to change the company made suspensions and tires not because it will increase the ground clearance and add joy to your ride. But it will void your warranty and can affect your vehicle performances sometimes.
---
---